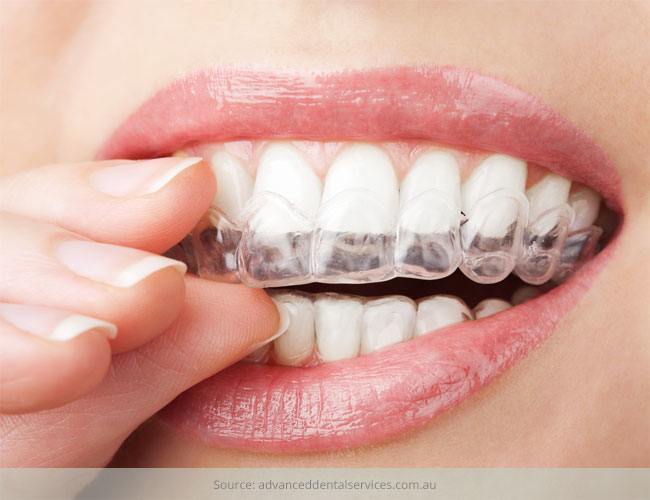 Invisalign is the enhanced version of braces. Unlike wire braces that make the wearer's mouth look awful, invisalign is an orthodontic transparent device that is used to adjust the alignment of teeth. If you too are thinking of going for this orthodontic device then here are the top 7 things you should know about Invisalign. Do have a read!
Your dentist may offer to wear more attachments than you had expected
The latest Invisalign may include more number of attachments and also enamel-colored ridges that are attached to the teeth like normal brackets. These attachments cling to the Invisalign aligners, thereby helping the teeth move freely. But without these aligners, the attachment looks invisible.
While initially my dentist had suggested only two aligners were enough, I actually ended up with 20. So, at the end of the day everyone knew I was wearing braces.
Recommended wear time is almost a day – While I was thinking I would remove them as soon I step out, my orthodontist had strictly advised me to wear the braces for at least 22 hours, except while eating. So everywhere you go, you'll have to carry your aligner case.
[sc:mediad]
Good news is you'll lose weight – Another advantage you can get by wearing these advanced braces is that chances are you may lose weight. Since the recommended wear time is 22 hours that spares only two hours for eating, you cannot remove them every now and then for eating. So in order to avoid the removing and wearing again, you will prefer skipping snacks and small meals in the day.
However, it can be a concerning factor if you are already underweight. So even if it's a tiring job, please do not skip your meals and health drinks.
You cannot wear colored lipstick – Colored lipstick and lip gloss should be avoided as they easily stick to your aligners, thereby making your attachments clearly visible. Instead, go for the transparent lip gloss or clear lip balm. However, do not wear them much as they can leave behind a waxy residue on your aligners. I suggest, leave behind your lip makeup and instead focus on your eye makeup that will shift your onlookers' notice from your mouth area.
Avoid manicures – You will require long nails to remove your braces, as with chipped nails it's impossible to remove the aligners.
You cannot kiss – With a plastic device in your mouth; you and your partner may feel awkward while kissing. So Invisalign may kill your romance.
You'll have to brush multiple times – Now this is something really exhaustive. Plaque and food particles may strike in between your teeth, thereby causing bad breath and cavities as well. So take this as a thumb rule. You'll have to brush your teeth every time you eat. Go for Oral-B Pro-Health All-in-One Toothbrush, as it will go gentle on your teeth as you need to brush them multiple times.
So those were the top 7 things you should know about Invisalign.