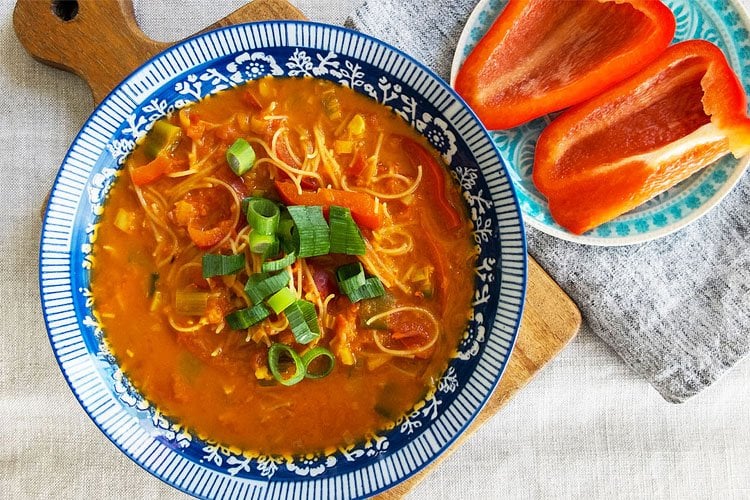 Weight loss is no longer about dull diet, which one could only follow for a week and then again falls back to same old eating pattern! You cannot ignore the food made at home and at the family parties during festivities or otherwise. Each family has its own tradition of what's been cooked. If you try go the different route in terms of food, you will be tempted by the aroma of the same food to consume it and then the weight loss regime is banged! Either you need to develop fiery will-powers, enough to keep you always motivated on the right track or a little smartness to slowly and gradually include healthy and nutritious food in your daily meals and a bit of self-control.
[Also Read: Blue Cheese Health Benefits]
Rijutha Diwaker, a celebrity dietician & nutrionist, who in her books 'Women & Weight Loss Tamasha' and 'Don't Lose Your Mind, Lose Your Weight' has cleared the myth of restricting oneself to having yummy food. Instead, she has just asked have small meals at the gap of every two hours and replacing the fried, junk or canned food to fresh fruits, vegetables and juices. She even advised to indulge your cravings, whenever you have, but in a small portions.
What Olive oil does to the Italian's heart, desi ghee does it to the desi heart.

Low calorie food leads to slow calorie burn. End result – dull thyroid and weight gain.
'Listen to your body's nutritious needs' is the new mantra for the weight loss. For this, you need not to compromise on interesting and yummy foods! FashionLady brings you a latest weight loss food plan, diet chart, a fast weight loss diet plan as well as the counts of delicious additions to your meals.
Weight loss Tips for Women
We advise you to start penning down your current eating patterns and what & when you have a meal in a notebook for a week. Thereafter, gradually bring modifications wherever required. For example, if you have tea first thing in a morning, then identify it and replace it with your favourite fruit. You will learn your pattern after you monitor it carefully.
Focus on having light dinner. You will do your body well if you take your last meal of the day before 8 p.m. Before sleeping, you can consume a light snacks like nuts or fruits with a cup of green/herbal tea.
Whenever you feel a thirst to quench, take a sip of water. Or, if you want to satiate your taste buds, do take a fresh juice of seasonal fruits. How about Mango Smoothie in summers? Just remember not to add sugar in it, instead use maple syrup.
Set a goal or a task, for example losing 1 kg in a week or having a fruit juice daily for a month. After you achieve your goal or task, treat yourself with your favourite food be it pizza or biryani. And then again get back to set another interesting task for yourself, leading you to weight loss.
A sample diet chart for weight loss (Indian Food), suggested by a diet and health expert.
Breakfast

Omelette of 2 eggs, multigrain toast with low fat cheese and black coffee.
2-3 idlis with sambhar.

Morning Snack

1 cup fresh yoghurt (dahi), ½ an apple, a handful of almonds or walnuts.

Lunch

2 rotis (without oil or ghee), 1 plate rice, 1 cup dal, ½ cup vegetable or chicken curry and 1 bowl salad.
1 cup cooked rice (without starch) with ½ cup vegetable curry.

Afternoon Snack

1 cup moong bean sprouts, 15 peanuts with salt pepper and lemon to taste.
1 cup yoghurt with cut fruits.
1 apple.
Cucumber or carrot slices.

Dinner

1 roti (without oil or ghee), ½ cup vegetable curry, 1 cup dal and 1 bowl of salad.
1 cup rice (without starch),1 cup of dal and 1 bowl of salad
1 cup of chicken curry, ½ cup of boiled rice (without starch), 2 rotis (without oil or ghee) and 1 bowl of salad.

Evening Snack

1 glass milk.
Lime juice·
Watermelon or any other fruit.
You can choose to modify it according to your own food preferences. For example, if you do not like to have moong bean sprouts in the afternoon snacks, replace it to roasted chickpeas or peanuts. Choose dal of your choice. Or if you do not like to have a south Indian breakfast or are a vegetarian, try having grilled sandwich or poha or porridge or English Muesli for breakfast. There are so many ways you can alter your food habits to become a nutritional one!
Here are the list of 10 yummy foods, which you can include in your weight loss food plan –
1. Rice (Jeera Rice/ Biryanis/ Vegetable Pulao/ Schezwan Rice)
We know it's all of you ladies' favourite staple food. Avoiding rice to lose weight is the thing of the past! Dieticians now advocates the consumption of wholesome meal, which includes rice. Avoiding rice is a temporarily solution but limiting the quantity of rice is the permanent one! If you look forward to include the different recipes of rice in your diet chart, make sure you have it in the lunch time between 12 noon to 4 pm. Noon time is the best time to consume your favourite food or heavy meal such Rajma Rice, Chhole Rice, Kadhi Rice etc. If the rice meal is cooked in the night time in your home, ask yourself to only have a cup of it just for the taste. After all, your own feel good factor matters most!
2. Authentic Chinese Noodles / Almond Soba Noodles
Noodles is another favourite food that people love having besides the Indian dal and chapatti.  One can stay slim even by having noodles, after all Chinese, Japanese or forsake our Indians from North Eastern regions have been eating noodles and yet look so fabulous. The only difference is that they choose rice noodles over a refined flour noodles and a soupy one with a lots of vegetable. However, noodles have been given a desi tadka in the Northern region of India. But if you want to relish the dish as part of your diet chart, just limit it to having it twice in a week. You must choose to have rice noodles and with the addition of a lot of your favourite as well as seasonal vegetables.

3. Quinoa Chili / Quinoa and the Beans
Quinoa aka Sabudana is considered one of the best healthy foods. You can make so many delicious baked recipes of Quinoa be it Sabudana Khichdi, Sabudana kheer or Sabudana papad dipped in onion yogurt etc. It is as healthier as tasty. It is a gluten-free grain, which keeps calories at bay! The grain has iron, B-vitamins, potassium, vitamin E and required fibers needed for maintaining a good health.
As per www.medicalnewstoday.com –
Quinoa was proposed by NASA to be an ideal food for long duration space flights.
In India, women have Quinoa recipes during fasting days. It is also included in the sattavic diet for its health beneficial properties. So, search out yummy recipes of Quinoa and you will not be disappointed with the results.
4. Crisp Mozzarella Sticks with Onion Dips
These mozzarella sticks are baked and not fried, which keeps it in a healthy yet tasty food category. It can be a very yummy healthy appetizer for the whole family during snack time. The best part is even when you are on a diet, you won't have to resist yourself from having this tasty snack. Also, the pizza flavour makes it more delicious to enjoy!
5. Pizzas! Aha!
Yes, you heard it right! Pizzas can be included in your diet chart as well. But not the double cheesy one! You can make or can get made a delicious pizza and enjoy it without worrying the calories put on. Bake the base and place your favourite nutritious vegetables on it with a light layer of cheese and your healthy pizza is ready to eat. Also, ensure that you indulge into ONE piece of it only and let your friends and family share the rest of it. You will feel good too, having shared food with your loved ones!

6. Summer Rolls with Savouring Dipping Sauce
Summer rolls are easy to carry as well as rich in its nutrition. Summer roll is similar to egg rolls or cheese rolls etc. but it has a filling of soft rice paper, chopped vegetables and herbs, which makes it healthy to eat. They can be have either during breakfast time or during snack time. You can replace the filling as per to your taste, just ensure less calorie and more energy and hence add no to cheese and butter in the roll.
7. Cherry Tomatoes Stuffed With Chicken Apple Salad
Tomatoes have always been the super food. Nutritionists and dieticians also recommend to include the tomatoes in your daily diet for its Vitamin C and anti-oxidants properties. You can have it mixed in your vegetable or soups or have it separately too. If a simple tomato looks boring to you to eat, you can top it with chicken or apple salad for extra taste!
8. Soups
Nothing is stomach filling with low calorie as tasty soup is!  Soup is everyone's favourite. You can easily include it in your diet but we suggest to have soup during your dinner time as it is light and nutritious in nature. The vegetables add to the nutrition value! You can cook variety of soups from a tomatoes one to creamy mushrooms too. And for the non-vegetarian, chicken soup is the obvious choice.

9. Grilled Cheese Sandwich & Sweet Potato Burger
The trend of sandwiches, burgers and pizzas are popular among youngsters. They are healthy in nature too in a condition that they are made keeping in mind the nutrition value. Grilled cheese sandwich can be filled with lettuces, tomatoes, cucumbers and other salads of your choice, which makes it a perfect dish for a breakfast time. While in burger just replace a potato for a sweet potato with no cheese. Then, your grilled sandwich and burger are ready to eat!
10. American Macaroni Salad
Finally a salad time. Nothing is as much better as having a space for salad in your diet chart! And no, we are not talking of boring salads. We meant interesting and yummy salads like American Macaroni salad, confetti corns tossed with bell pepper and onion, double beans salad, potato salad or ratatouille salad etc. You can experiment with as much variety as you can. This will keep your nutrition value high as well as creativity too!
You only need to remember to limit your quantity as per your body requirement. Also, don't forget that a fruit a day can keep doctors at bay!
Which one you are going to try first for a healthy diet? Do let us know.