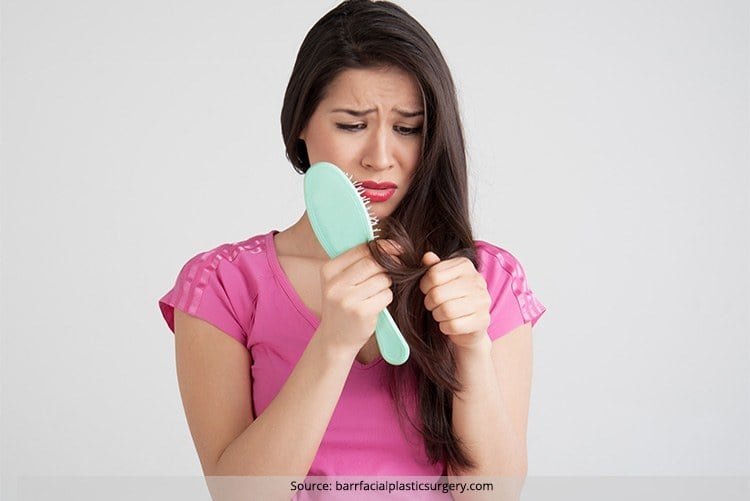 We all want to have gorgeous and healthy hair but most of us are the victims of hair loss due to which our dreams of having beautiful hair become distant. But, stopping hair fall is not that difficult, it just requires a bit of efforts.
A lot of factors come into play when we talk about how to stop hair fall. If you take enough care of your hair and maintain them on daily routine basis, like a habit, then undoubtedly your hair fall will stop and you will have healthy and shiny hair. To know how, just read on.
1. Choose the Correct Shampoo And Conditioner
In order to address your how to stop hair fall problem, It's very essential to use the shampoo and conditioner meant just for your hair type. This is because often not using the correct shampoo leads you to having rough hair which further causes hair loss. It is also important to apply them on the hair in the correct way.
[Also Read: Essential Oils for Hair Growth]
While applying a shampoo, make sure that you concentrate on the scalp and hair roots whereas, while applying a conditioner focus on the ends of your hair.
2. Apply Oil Regularly
We all have heard since our childhood days that how important it is to oil our hair and undoubtedly, it is the best hair loss treatment at home. All you are required to do is to apply any natural oil – olive, coconut or canola.
Heat the oil till it becomes warm.
Then massage it gently on your scalp and leave it for an hour.
Shampoo your hair.
Apply hair oil at least once a week.
3. Don't Pull Your Hair Tight
If you really want to learn how to stop hair loss, then this must be very carefully understood.
We all choose to adorn hairstyles like pony tails, pigtails and braids and the saddest part about these hairstyles is that they are usually supposed to be tied tightly.
Now, when you tie your hair tightly on a regular basis it might start pulling out of their roots.
In order to avoid this, change your hairstyle and soon enough your hair will recover.
At times, hair gets permanently damaged and they stop growing from the areas they are most pulled from.
4. Apply Natural Juices
Natural juices are very beneficial for our health and the same applies for our hair. Excessive hair loss can be controlled by using home remedies for hair loss.
Rub your scalp with garlic juice, ginger juice or onion juice.
Leaving it overnight.
Wash it in the morning with your regular shampoo.
[sc:mediad]
5. Say No to Chemical Treatments
Now-a-days, it's more of a trend to change the look of one's hair. Straightening, hot ironing, rebounding and styling have become very common these days but we tend to ignore the fact that these are all the reasons of hair fall.
These chemical treatments include a variety of chemicals, which cause a heavy damage to your hair. Though, you might think that you look perfect but in reality, your hair is constantly under damage.
6. Eat A Healthy Diet
Most of the problems that we face these days are due to lack of a balanced and a healthy diet. Hair loss is a sign of how healthy you actually are. Iron, vitamin B, calcium and zinc are essential vitamins for hair which can reduce your hair fall.
Lack of iron is one of the key reasons for hair fall. To increase the intake of iron, eat green leafy vegetables, apricot, pulses, chicken, fish, egg, pork or beef.
Tomatoes, mangoes, papaya, sweet potatoes and green leafy vegetables are rich in beta carotene.
To cure this problem, the best hair loss treatment would be to eat healthy and avoid oily foods.
Low levels of vitamin B causes undernourishment of hair follicle cells. Hence, it is necessary to include whole grains, pulses, milk, potato, nuts, green leafy vegetables and milk products in your diet to control the hair loss disease.
Calcium helps in the growth of hair. Therefore, including these minerals in your daily diet is extremely essential. You can do so by consuming low-fat dairy products in your diet. By including them in your diet, you will be amazed to see how hair grows.
A lack of zinc leads to hair loss. Therefore, don't forget to include zinc in your diet through whole grains, chicken, nuts, beef, pulses and eggs.
7. Change Your Habits
We often use a blow-dryer to dry our wet hair but this habit of ours makes our scalp dry and also damages the hair follicles. Thereby, avoid using blow-dryers! But if you have to use it, then set it to the lowest heat settings.
Furthermore, combing your hair or toweling it when it's wet, tends to pull out some hair strands from the roots. Thereby, it's very essential to let your hair dry naturally.
8. Practice Meditation
Most of us are surrounded by a lot of stress and tension in our day-to-day life. And, stress and tension are one of the major hair fall causes. You can stop this sudden hair loss through meditation which will relax our body and reduce stress from our lives.
9. Do not comb your hair when they are wet. Let them dry and then use a shampoo comb to brush them.
10. Restore moisture in your hair by applying warm oil on the scalp of your head at least twice a week. Wear a shower cap after you have nicely massaged your scalp using your fingertips. After an hour, wash your hair with a mild shampoo and condition it without fail. This is a good hair loss treatment to be done at home.
11. Try to use natural hair conditioners as much as possible. Mayonnaise can be your savior. Mayo has egg and this will be an additional way to moisturize your hair.
Apply this paste generously on your hair and leave it on the hair for an hour, covering it with a shower cap.
Wash it off after an hour.
12. Home remedies take time but definitely work. You can combine a number of ingredients and make different kind of hair packs. This is one of the most effective ways on how to treat hair loss.
13. Green tea contains antioxidants that can stop and prevent hair fall.
You can use 2 green tea bags for 1 cup of water.
Rinse your hair with this water and leave it for an hour
Again rinse the hair with normal water.
14. Here is another remedy on how to stop thinning hair.
Boil rosemary and potatoes.
Use this liquid as a rinse after every hair wash.
15. If you are looking for a natural hair loss treatment, then we suggest you try this remedy.
Soak some methi (Fenugreek) seeds overnight and crush to make a paste next morning.

You can either use this paste directly or mix it with some sour curds and apply on the hair.
Let it stay for 1 hour with a shower cap on.
Wash thoroughly with a good shampoo and condition your hair.
Methi seeds might leave a funny smell behind, so make sure to wash hair thoroughly.
[Also Read: Fenugreek For Hair]
16. Make sure you wash your combs regularly. You can also make it a habit to wash your comb every time you wash your hair.
17. After washing your hair, try not to be rough while you are drying your hair with a towel. It is also a good idea to switch to using old t-shirts to dry the hair.
18. Avoid using shampoos that have sulphates and parabens. Try using organic shampoos for hair loss or Soapnut (reetha) to wash your hair.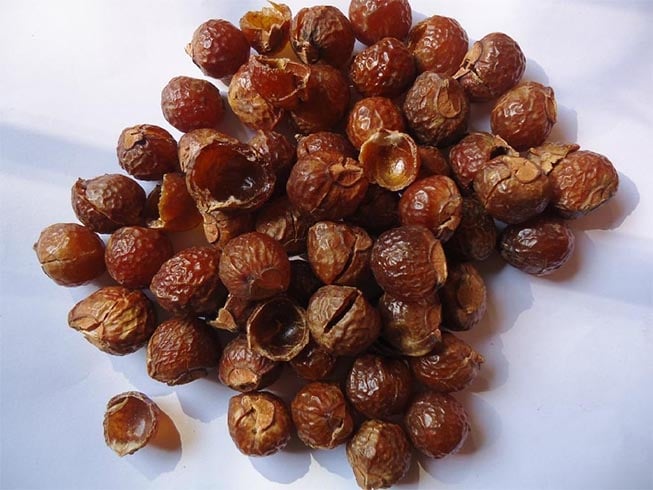 19. You could also drink onion juice to stop hair fall.
20. To control your hair loss, make sure that you comb your hair with a wide-toothed comb first to detangle your hair. Once done, you can use a fine-toothed comb to style your hair accordingly. This will reduce the breakage of hair and the unnecessary hair falling out.
21. Going for a hair spa is recommended in order to reduce hair fall as it helps in deep conditioning your hair, providing essential nutrients and revitalizing your scalp.
[Also Read: hair fall causes]
The hair massage will also help in stimulating blood circulation in the scalp and is also a great way to reduce stress which is one of the reasons for hair loss.
22. One ingredient that will answer your how to stop hair loss question is the Indian gooseberry or amla as it commonly called. Amla is preferred because it is rich in Vitamin C and a lack of this can result in hair loss. Follow this simple method – grind amla into a pulp, add few drops of lemon juice and apply it on you scalp. Rinse it off after an hour.
23. If you want to stop hair fall naturally then try coconut milk which is great for hair regrowth because of the fats and proteins it contains. Along with helping in the regrowth, this also helps in stopping the thinning of hair.
Grind some grated coconut to extract the milk.
Apply this on your scalp and hair ends.
Wash it with a shampoo after an hour.
24. Another way to stop hair fall is by boosting the scalp blood circulation. To do this add few drops of rosemary oil to coconut fat and massage your scalp with it regularly to see the desired results.
Yoga For Hair Loss
1. Apanasana
This is on of the most functional yoga poses to prevent hair loss. This works by purifying the body and flushing out the toxins in order to have a healthier overall self.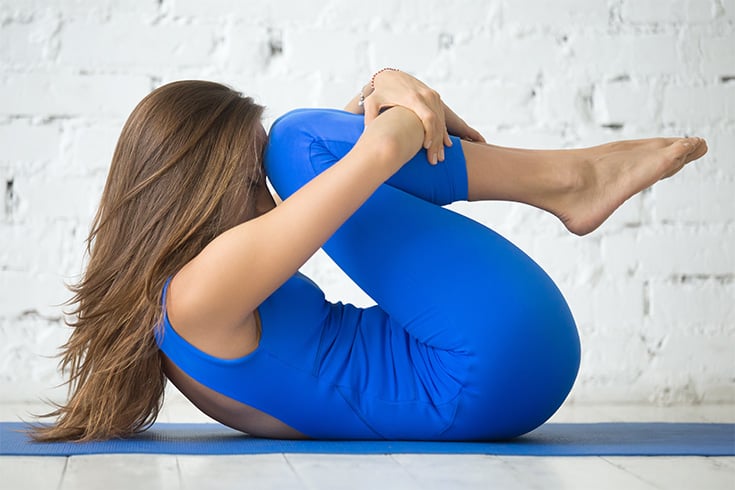 2. Uttanasana
This asana promotes blood supply to the head which in turn promotes hair growth. This is an effective remedy for a flat tummy too.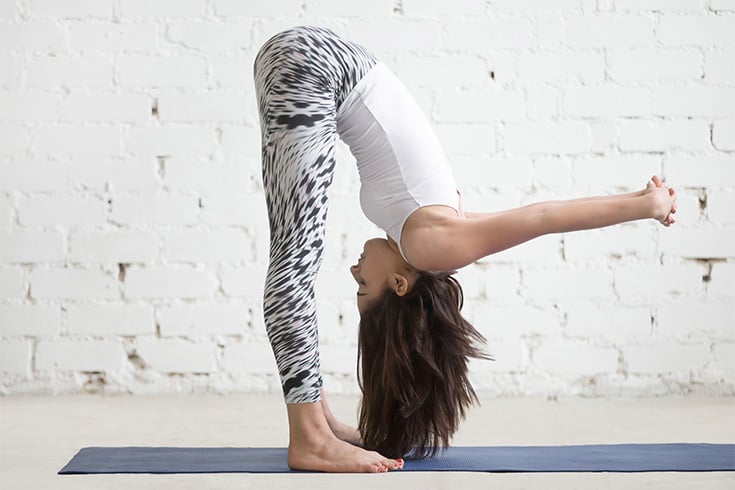 3. Adho Mukha Svanasana
One of the best poses for hair growth as it supplies the head and crown with a good flow of blood circulation. Hence, the hair follicles get nourished in this asana.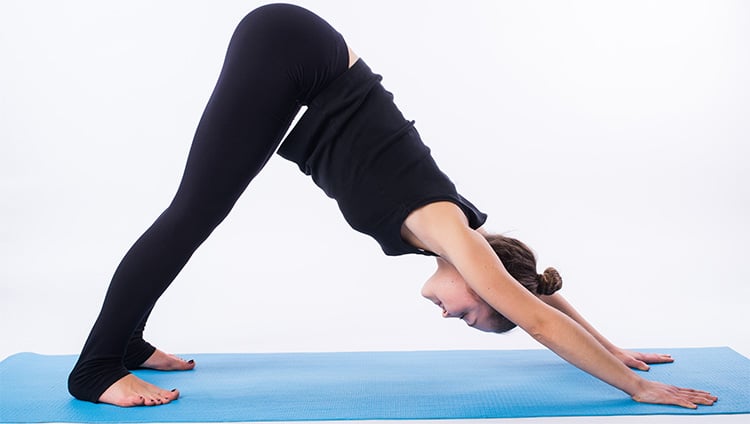 4. Sarvangasana
This asana rushes hair to the brain immediately and increases blood circulation in the head on a good amount which helps in promoting the hair growth.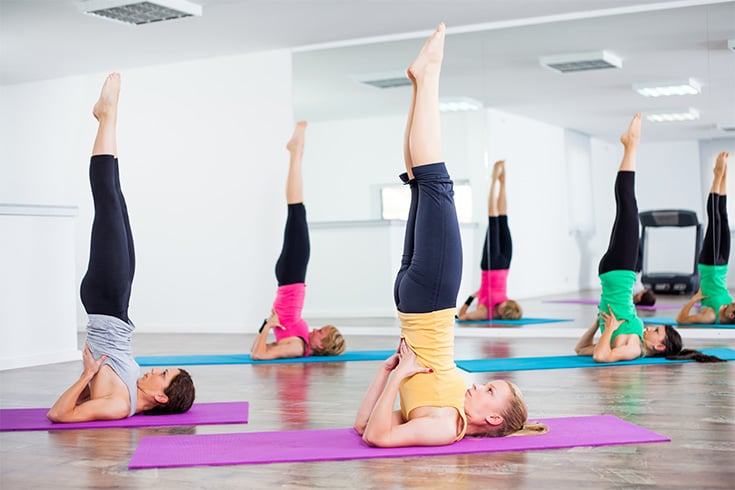 5. Sasangasana
As your crown touches to the ground in this pose, it is quite obvious the blood rush your head will be experiencing. This blood flow helps the scalp to be stronger.
Be gentle with your hair and take proper care, and your hair fall will vanish away. Hope this article on how to stop hair fall is helpful to you all.