Did you know, pine nuts or cedar nuts have omega-6 fat? And that it helps in curbing appetite, thus contributing to weight loss? Want to know more about the health benefits these tiny kernels of the pine nut tree offer? Read on!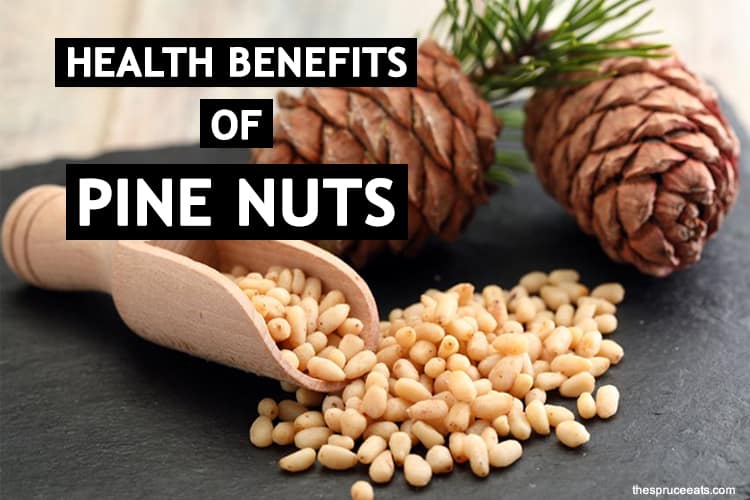 What Are Pine Nuts?
This teardrop-shaped delicious little nut might make you wonder – is it from a pine tree? The answer is yes. Pine nuts (also called pignoli) are the edible seeds of pine trees.
The pine nut tree primarily grows in the wild and cold forests of the northern hemisphere, particularly in Canada and Siberia. The pine nut trees are huge and erect trees with a stem so long that it may reach up to 75 ft in height. The foliage is pyramidal or umbrella-like and dense. The flowers of the pine nut tree develop into a cone.
Pine nuts are small and elongated ivory-colored seeds, about half an inch long. The raw pignoli nuts have a soft texture and a sweet and buttery flavor. These delicious nuts may also be lightly toasted to enhance its flavor and add an extra crunch.
From the health angle, pine nuts are calorie-rich. Just 100 gm of dry kernels yield 673 calories [1]. The pignoli nuts have a high-calorie content as they are rich in fats. Let us get to know more about the nutritional value of pine nuts.
Nutritional Value Of Pine Nuts:
Pine nuts are an excellent source of vitamin E containing about 9.33 mg per 100 g. They are also gluten-free nuts and therefore a popular ingredient used for preparing gluten-free food. At 8.802 mg per 100 g, pine nuts are one of the richest sources of manganese [1]. This essential nutrient helps the body develop resistance against infection and eliminate free radicals.
An application of pine nut oil helps protect the skin from dryness. It is also used as a "carrier oil" in traditional medicines, aromatherapy, pharmaceuticals and cosmetic industry because of its rich nutritional value.
Nutritional value Of Pine Nuts per 100 g:
Energy
2,815 kJ (=673 Kcal)
Carbohydrates
13.1 g
Starch
1.4 g
Sugars
3.6 g
Dietary Fiber
3.7 g
Fat
68.4 g
Saturated
4.9 g
Monounsaturated
18.7 g
Polyunsaturated
34.1 g
Protein
13.7 g
Vitamins
Folates
34 µg
Niacin
4.387 mg
Pantothenic acid
0.313 mg
Pyridoxine
0.094 mg
Riboflavin
0.227 mg
Thiamin
0.364 mg
Vitamin A
29 IU
Vitamin C
0.8 mg
Vitamin E
9.33 mg
Electrolytes
Sodium
2 mg
Potassium
597 mg
Minerals
Calcium
16 mg
Copper
1.324 mg
Iron
5.53 mg
Magnesium
251 mg
Manganese
8.802 mg
Phosphorus
575 mg
Selenium
0.7 µg
Zinc
6.45 mg
What Are The Health Benefits That Pine Nuts Offer?
Does this buttery-looking snack help with health, hair, skin care and weight management? Browse through the details and you will be surprised no end looking at the big gains from this small nut.
1. Improves Cardiovascular Health:
Being rich in monounsaturated fats, pine nuts help in controlling the cholesterol levels in the body Expect a buildup of good cholesterol in your body upon regular consumption of pignoli nuts. The oleic acid in pine nuts helps the liver expunge triglycerides from the body. It helps prevent coronary diseases and strokes.
2. Slows Down Aging:
Rich in antioxidants, pine nuts help in developing resistance against infections. In fact, pine nut also helps in slowing down the aging process. Ladies, are you listening?
3. Aids Weight Loss:
Why resort to the challenging ways of losing weight when you can do it easily by popping a few pine nuts? Too good to be true isn't it? Yes, pignoli nuts are effective in suppressing appetite. In fact, they can decrease food intake by 37 percent[2].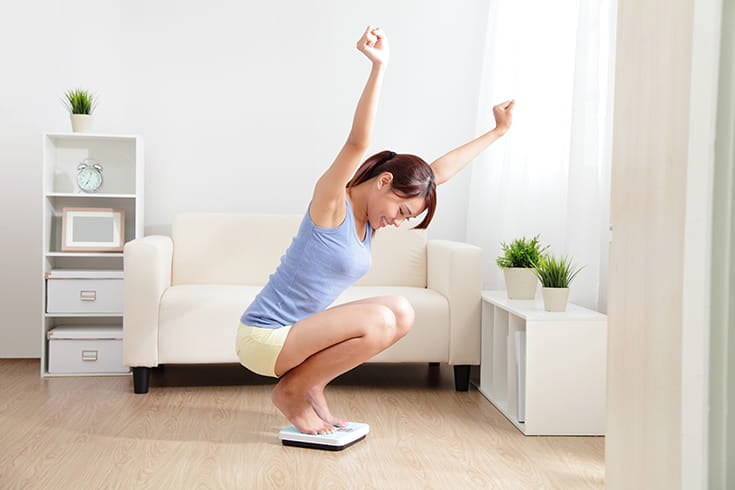 4. Improves Eye Health:
Pine nuts contain antioxidants and beta-carotene, which boost eye health. The lutein in pine nuts prevents macular damage by helping the eyes filter UV light. Secondly, pignoli nuts also prevent eyesight deterioration as the antioxidants in it fight cellular degeneration.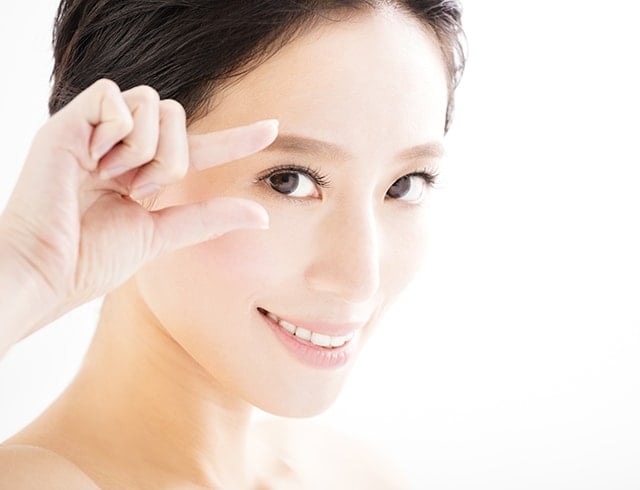 5. Boosts Skin Health:
Vitamin E in pine nuts helps in keeping the skin nourished and nurtured. It also protects the skin from the harmful UV rays. Consuming pine nuts is a delicious way of keeping wrinkles and fine lines away!
6. Provides Energy:
Pine nuts are good munchies when it comes to evening snacks or an all-day snack. You can roast them and sprinkle some salt and pepper on them before consumption. The proteins in it provide instant energy on a long-lasting note. Now you know how to up your energy levels with the help of nature.
Oh yes! Sprinkle some chopped pine nuts on yogurts, sundaes, and ice-creams. This will add a unique texture to the dishes. Take it one step ahead by sprinkling pine nuts on biscuits, cookies, granola bars.
7. Enhances Digestion:
Pine nut oil has been used since ancient times to soothe an irritated digestive tract. It also helps in curing ulcers in the duodenum.
What Are The Side Effects Of Consuming Pine Nuts?
"Pine mouth syndrome." Heard of it? That is the most common side effect of pine nuts, which happens on regular consumption of pine nuts. It leaves a bitter after-taste in the mouth for a few days or over a week. Relax, this side effect is temporary and is not harmful. It does not affect the nutritional value of pignoli either.
Hypersensitive people need to watch out for any food allergy symptoms after eating pine nuts. Vomiting, diarrhea, itching in skin and abdomen pain are the common signs related to it. It is best to use diluted pine nut oil. A use of the concentrated pine nut oil can irritate sensitive skin.
Tips For Using Pine Nuts:
Here are some helpful tips if you are planning to add pine nuts to your diet.
1. While cooking or buying pine nuts, how about knowing the measurement conversions?
2-1/2 ounces pine nuts – 1/2 cup
6 ounces pine nuts – 1-1/4 cups
Before cooking, read all the recipes well to determine if the pine nuts need to be roasted or used raw, and whole or ground.
2. To help the pine nuts stay fresh and crunchy, store them either in the fridge or freezer. Vacuum packing is the best option.
FAQS On Pine Nuts:
Q.1 If you have a nut allergy, can you eat pine nuts?
A. Patients who are prone to food allergies especially related to nuts should avoid eating pine nuts as well.
Q.2 What are the therapeutic properties of pine nut oil?
A. It eliminates chronic weakness syndrome, increases overall strength and empowers physical and mental activities.
Q.3 Any special instructions for storing pine nut oil?
A. Keep it in a refrigerated dark place. No metal should touch the oil as it starts to degrade very quickly.
Disclaimer:
Please consult a doctor/nutritionist before adding pine nuts to your diet especially if you are suffering from any chronic diseases or are prone to food allergies or are pregnant.
Now you know all about the goodness of pine nuts and the wonders it can do to your health and beauty. What are you waiting for? Go ahead and try them today! Don't forget to spread the word!
So how did you find this article on pine nuts? Have you ever eaten them before? How did it improve your health? Did you suffer from any food allergy after eating it? Do share your health story with other health watchers here. Stay tuned for more health tips!
Reference Links:
[1] https://www.nutrition-and-you.com/pine-nuts.html
[2] https://www.healthbeckon.com/pine-nuts-benefits/