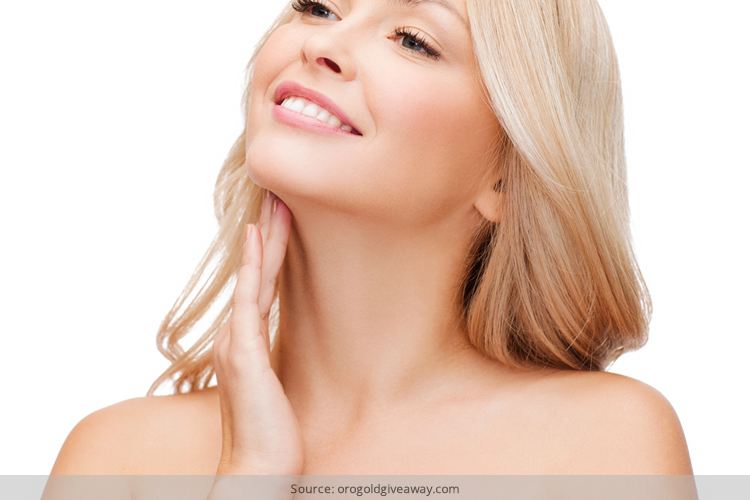 Along with wisdom, middle age may bring some serious wrinkles to your life. Corners of eyes and mouth, hands, neck – nothing is spared from wrinkles. While we always encourage embracing your age and any form of change it brings to your life and body, taking care of yourself is equally important. And so today we are going to tell you how to get rid of neck wrinkles easily.
Natural Anti-aging Creams
The racks of departmental stores are stacked with anti-aging creams that help reduce wrinkles from face and neck. The best results are however derived from the ones that are natural or organic. You will not struggle in finding one as there are many natural anti-wrinkle creams in the market. Some of these creams are specially formulated to treat neck wrinkles. Continued usage of the same will give you youthful looking neck.
[Also Read: Best Anti-Aging Creams]
Almond and Coconut Milk
While brooding over neck wrinkles remedies, the next one you must consider is applying a solution of almond and coconut milk. Boosted with Vitamin E, both Almond and coconut are great for the tightening of loose skin. Not only does the solution tightens and smoothens skin it also moisturizes the neck skin which might have grown extra dry due to age. Massage the milky solution gently on you neck for 15 minutes every day and rinse off with lukewarm water.
Pineapple & Papaya Facemask
While we recommend all natural products, here is an easy and natural home remedy to reduce wrinkles on neck. Papaya and pineapple are fruits that are available with any fruit seller. Take the two in equal measures and blend them in a mixer to form a thick paste. Spread it evenly on your neck before taking shower and let it on for 20 minutes. After rinsing, don't forget to apply a big dollop of moisturizer.
Banana & Honey Facemask
Another great answer to your question, how to get rid of neck wrinkles, is the age old banana and honey mask. There is possibly no beauty problem that cannot be treated with this old banana and honey heck. The trick is to mash an over ripe banana smoothly and add a teaspoon of honey and beat it smoothly into the banana paste. Apply this mask on your neck regularly for 20 minutes. Rinse and moisturize.
[sc:mediad]
Avocado & Honey Paste
The next infallible pack that we have for you is clearly the best treatment for neck wrinkles. Avocado is famous for its anti-aging properties, and so is honey. Together they will do wonder to your ageing neck. Apply the paste made out of avocado and honey on your neck twice a week for 30 minutes. Be sure to rinse this one only with lukewarm water. This will not only fade out wrinkles and fine lines but would check the appearance of new lines.
Yoghurt
We all are aware of the numerous benefits of yoghurt for our skin. Its anti-oxidant properties can bring dead skin to life. It also aids in keeping the skin well hydrated. Apparently, it also has the power to fade out your neck wrinkles and make it young again. Apply yoghurt on your neck every day, 15 minutes prior to the shower. For greater results mix it with some olive oil. Massage it in circular motions for five minutes and let it dry. Hit the shower after.
Add Fatty Acid In Diet
Topical treatment yields results only when we compliment it with internal remedies. Intake of sufficient amount of Fatty acid is one such remedy that would help you reduce neck wrinkles, in fact, wrinkles on any part of your body effectively. They help the skin in regenerating collagen, that in turn aids in the formation of new cells and remove the old ones. Consumption of fatty acids is not only one of the best way to treat neck wrinkles but also helps in curing many health troubles.
Now if 'how to reduce neck wrinkles' was that one question boggling your mind, relax. We have provided you with all the solution and the best of them. Remember, nothing is going to yield results overnight – you will have to hold on to patience combating wrinkles. Here we also want to state that the earlier you start with the remedies the better your results will turn out. Start at the slightest hint of fine lines and you won't have to lose your hair over it.