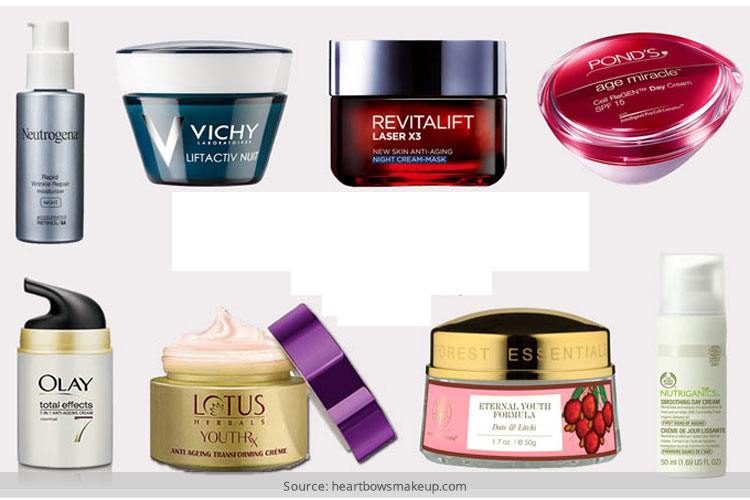 Olay Regenerist
The award winning cream is one of the best anti aging cream 2016 has for us, and in Indian contexts it is an age miracle cream best meant for women above thirty years of age. The anti ageing night cream works like a miracle, and brings your look ten years down. The skin cream energizes each cell and keeps the texture of the skin quite nice and soft, moisturized and flawless too. Who doesn't want a youthful touch to be retained?
Ponds Age Miracle Deep Night Action Cream
Amongst the many anti ageing creams meant for women above 30, we would also look at this one as the anti aging cream for 30 year old woman, simply because it helps with beating wrinkles and also tightens the skin too. Skin regeneration and age spots are taken care of and the fine lines are removes, making the skin glowy and soft. What you get with this cream is a supple soft touch that helps bring back the glow, something that most ageing skin types lack.
Lotus Herbal Phyto Rx Skin Firming Anti Aging Cream
The reason why we look at Lotus Herbal Phyto Rx as an age miracle cream is because it is a firming cream and beats wrinkles, which is what most women above 30 years of age surely need. Your skin is cared for, moisturized and firmed up and the nutrients of the skin is kept intact too. There would be no more loose and breaky skin as you age, and the skin texture stays firm and nice too. The cream also has SPF 15 in it, which means the UV rays of the sun stand no chance in affecting your skin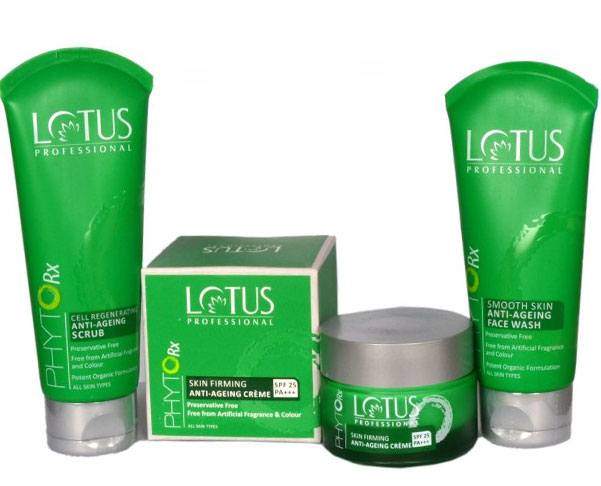 Neutrogena Rapid Wrinkle Repair Night Moisturizer
With activated retinal SA in it, the fastest formula to beat signs of ageing, this is a cream for anti ageing that has glucose complex in it and makes the skin smooth and young over time. The results are astounding and you can be assured that the wrinkles and fine lines that come with age are diminished in a fortnight. Skin gets lighter and brighter, and the skin tone stays happy and healthy too.
L'Oreal Paris Revitalift Cream SPF 23
As we age, our skin texture looses a lot of elasticity which is why we need such creams to help restore the elastin levels on the skin. This helps make the skin firm and nice, and the signs of ageing are prevented as well. Daily application on the face and the neck would bring in astounding results, so this is a best face cream for early 30's, which should be tried.
Forest Essentials Anti Aging Cream
For a very holistic touch and from the house of Forest Essentials here is a cream that works wonders for anti ageing and as an elixir is a miracle fix for all skin types. If you thought glowing skin was for the teens and twenty something alone, this is a cream that would debunk that myth for sure. Daily application of this best anti aging cream for 30s will tell you exactly what is what- the results and reviews speak for themselves.
If you use or know off other anti ageing creams or the anti wrinkle cream for 30 year olds known best for mature skin, do write in. We would like to hear your thoughts and reviews on these five too!