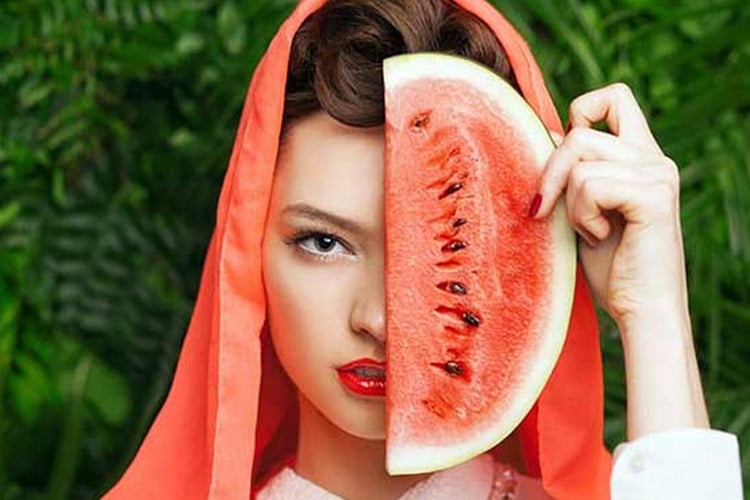 If there is one fruit whose very name brings freshness and taste to one's mind, particularly in summers, it is watermelon. Take it in a picnic basket or eat it on a hammock, there are so many ways to enjoy a watermelon.
But did you ever hear of watermelon face mask and watermelon benefits for skin? Sounds cool, right? After all, it is watermelon.
Now I am going to tell you more about adding watermelon to the face. It is gorgeous on the skin and serves as a wonderful fruit face mask. Plus it goes for all skin textures.
So let us get started and find out how to make watermelon mask and how watermelon for face is a new beauty regimen you can consider in summer temps and outdoor adventures with your gang of friends.
Making Watermelon Face Mask
Following things are required in preparing the hydrating Watermelon face mask.
2 tbsp plain Greek yogurt (being a probiotic agent, Greek yogurt is good for you, both inside and outside)
1 tsp watermelon juice (a wonderful rehydrator for tired skin, the watermelon juice is packed with electrolytes, anti-oxidants, vitamins and minerals)
Now mix these ingredients in a bowl. And then apply it on your face and neck once you have cleaned it. After 5 minutes, rinse your face with lukewarm to cold water.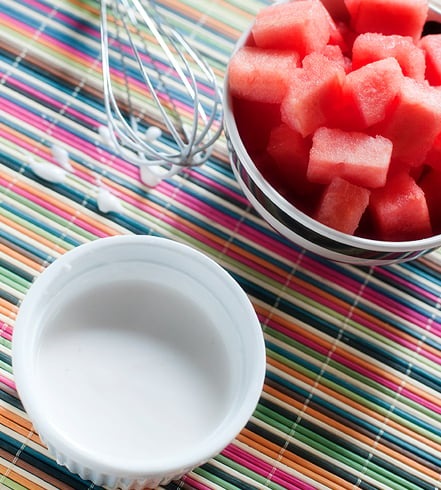 1. Anti-Aging Watermelon Face Mask
Is there any woman on this planet who doesn't want anti-ageing products? Frankly, there isn't. So here is yet another beauty recipe involving watermelon to the face which will bring you gains.
Collect the following ingredients:
2 tbsp of mashed avocado (this not only plumps your skin but also acts as an extra moisturizer for your thinner and delicate skin)
1 tsp watermelon juice
Now mix and mash these ingredients together. Apply it to your clean and dried face and let it sit for about 15-20 minutes. Rinse your face with cold water and enjoy the results.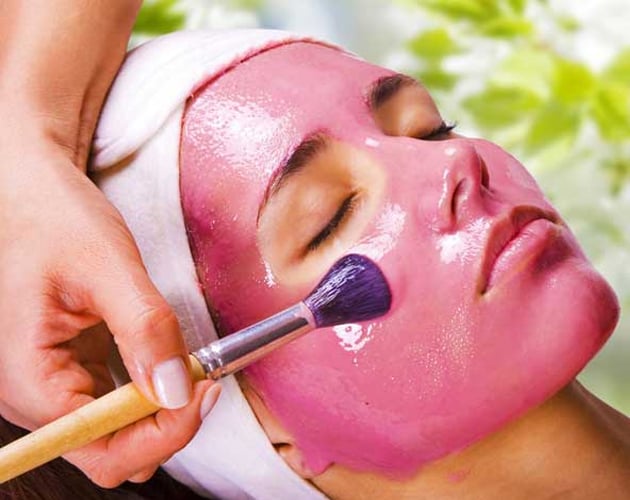 2. Watermelon For Sun Damaged Skin
This is the biggest fear most of us ladies have throughout the year. Dip cotton pads into fresh watermelon juice and apply it to the sunburned areas. After 15 minutes, wash off the juice on your skin with cool water.
3. Watermelon For Dry Skin
I know our throats get parched in summers. So does our dry skin. Give it a nourished look by doing the following:
1 tsp organic honey (being a natural humectant, honey brings moisture deep into your skin)
1 tsp watermelon juice
Apply this concoction to your face and let it sit for 15-20 minutes. Then wash off with warm to lukewarm water.
4. Watermelon For Acne Prone Skin
Inflamed acne-prone skin can be quite a nuisance. Fight this problem by choosing watermelon for face.
1 tsp mashed banana (since banana has vitamins B2, B6 and B12, it helps reduce skin inflammation at the same time making your skin supple and soft)
1 tsp watermelon juice
Put this Watermelon face mask on your face and wash it off after 10-15 minutes with warm water.
Follow the above recipes and see how watermelon mask works best for your skin needs. In fact, next time you are digging into a bowl of watermelon pieces, save the juice of it for a mini facial that will make your face beam with joy.
So how did you find these tips of putting watermelon to the face? If you have tried them already, do let us know your experience of the same. If you haven't tried them yet, then let us know how you found this concept and recipes shown.
Images Source: foodiesfeed.com