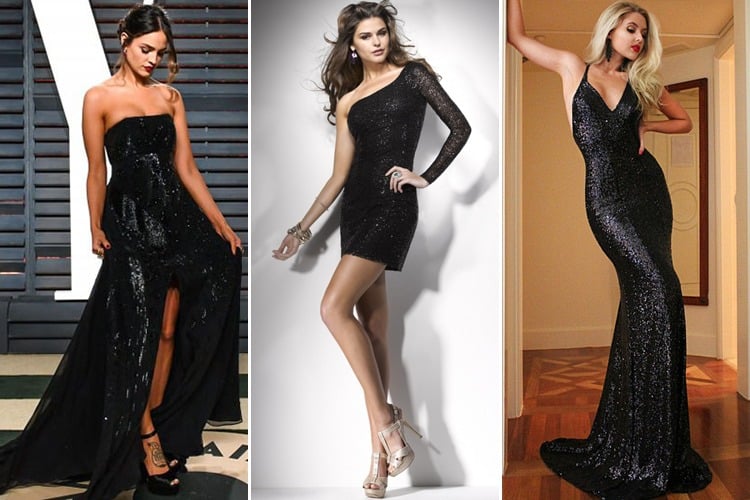 With many colors to choose from when shopping for party wear this season, you need to own a black sequin dress. The must-have staple party number, a black sequin dress is a seductive ensemble and a must-have for every PYT. A sequin black dress or a black sequin skirt can never go wrong for an epic party look.
9 Reasons To Own A Black Sequin Dress
Read on to find out the top 9 reasons why you should own a black sequin dress. We guarantee you that by the end of this post; you would be definitely making plans to go shopping for your perfect black sequin party dress.
1. To Begin With
A fashionista needs perfection and sass, which is why her closet even though filled with colourful winter fashion statements, would look bare without a sexy black sequin dress. From semi-formal to formal parties, black tie gatherings and even on a very hot date or dance time out with your beau, the beautiful sequin black dress can do magic.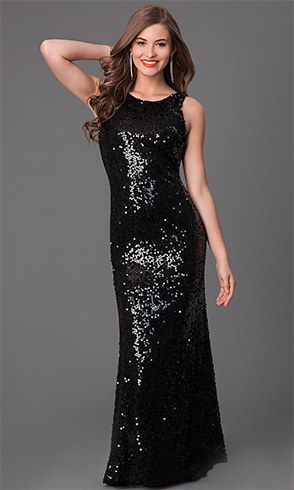 2. Always The Right Choice
Well, we cannot disagree with that, and guess what, men love their girls in a black number, which is why shopping for the black sequin skirt, black sequin short dress, long black sequin prom dress, black sequin party dress, long sleeve black sequin dresses and more should be on your list this party season.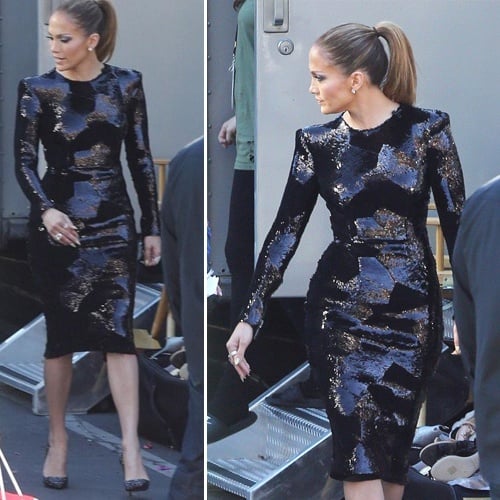 3. For Any Body Shape, Frame Or Type
You read that right! Black as a color is for all body shapes and types and body frames too, this is why it is a color that resonates sexiness in any ensemble it is woven into. Moreover, every fashionista dreams of flaunting her curves and her niche sassy attitude too, and the black sequins number can do just that sans too much effort going in.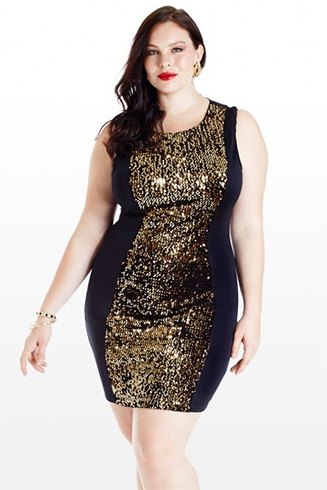 4. Classiest At Its Best
Remember the iconic diva Audrey Hepburn wearing a LBD in Breakfast At Tiffany's? Now imagine the same roar and chants for yourself in a sequinned black LBD! Think about it. Black dresses are fashionable and with the right hairdo, you can make heads turn wherever you go.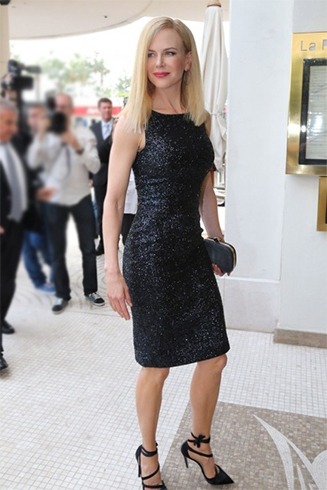 5. With The Right Accessories
While talking about the black sequinned dresses, you don't have to wear too much bling to make the party look come through. The sequins on the dress steals the show for sure, and minimal accessorizing does the job; a chunky necklace would be enough to make you stand out as a diva from the rest of the PYTs.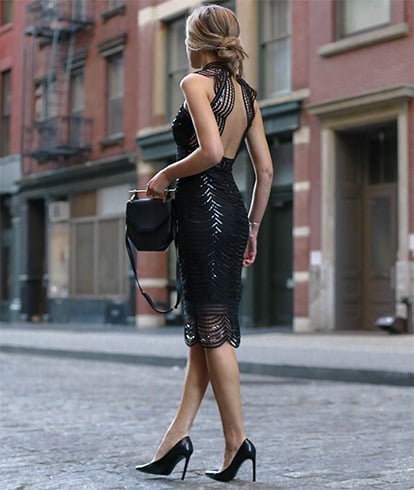 [sc:mediad]
6. An Epitome Of Grace
Even if the black sequin dress has a little skin pop and show happening, it would still be very elegant and graceful for you to wear and flaunt. Black as a color knows how to contour and hide the areas of the body that you don't want to show as well; hence, a black sequined dress can make the world of fashion go round and round in your favour too.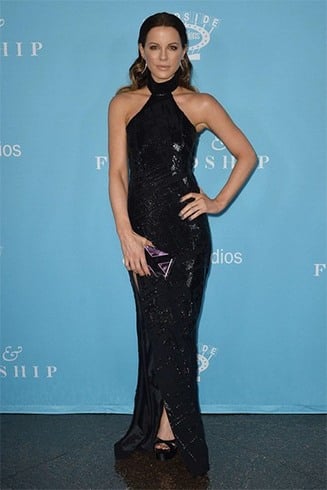 7. Talk About Seduction
We all want a hot date now and then, which is why, dressing up right for the mood is a must. Seductive as ever, a black sequin skirt or a black sequin short dress when paired with the right leggings or the accessories, such as a cropped jacket and boots or heels for the feet, can be a fast bomber to his eyes. This is one of the ways to make the bestest of all seductive impressions on him too.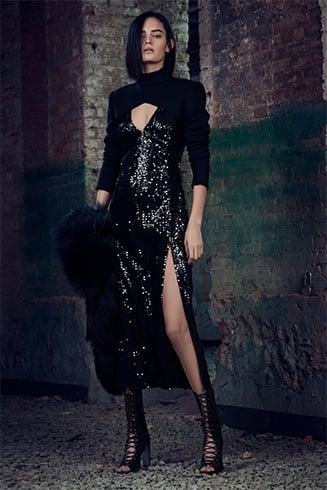 8. Versatile And More
The best thing about long black sequin prom dresses are that once the party season is over, you can alter them, dress them up or down and they would still look super cool. Thanks to the versatility and the glamour within the dress, all you need is a little creativity to change the look each time you plan to wear it.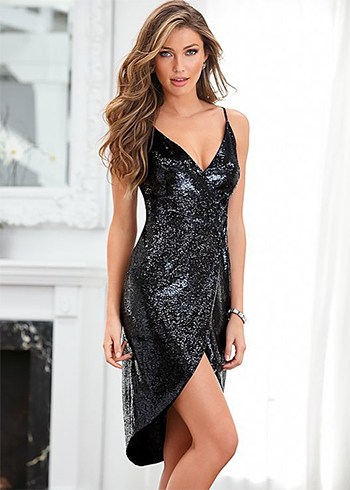 9. Wear It For Any Occasion
Whatever the occasion is, a black sequin party dress can be worn, and no eyebrows would be raised. Black is versatile as mentioned, and when teamed up with a stole or a scarf or even a shawl, it can wear down a look and play low key and vice-versa as per the moment.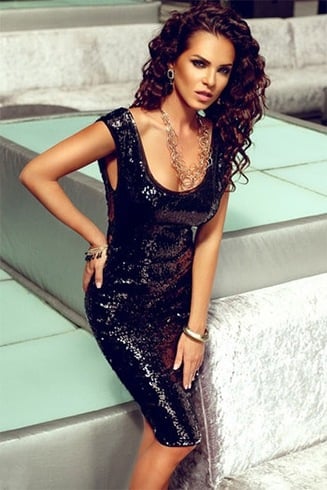 So do ensure to invest in a long sleeve black sequin dress or a short one this holiday season, and it would be one of the noteworthy investments to make for your wardrobe to look as complete.
Images Source: pinterest