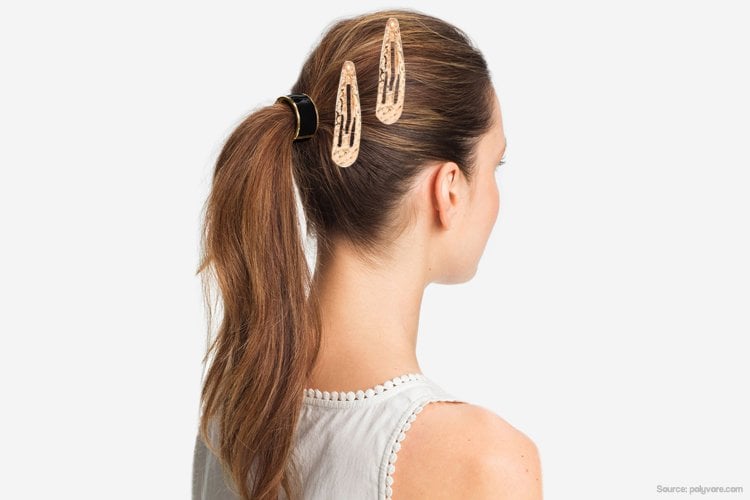 The fashion of the '90s was hardly fashionista-led. The mommies had more say in the wardrobe choices of their daughters. Was there any athleisure or stiletto heels? Nude makeup or t-shirt bras? Linen or tattoos? Platform shoes or tiny sunglasses? Slip dresses or choker necklaces? Nah! The '90s brings back such fond memories. But there were fashionable trends at that time too. Weird eyebrow trends for instance. And hair clips which never perished. The good news is that 90's snap hair clips are making a major comeback. One that is bound to give you an epic wave of nostalgia.
What Are Snap Clips?
Hey, did you know snap clips are also called snap barrettes or contour clips? In fact, one look at this triangular hairpin will take you back to high-school. These colorful clips were worn back then to part your hair or just to make a subtle fashion statement!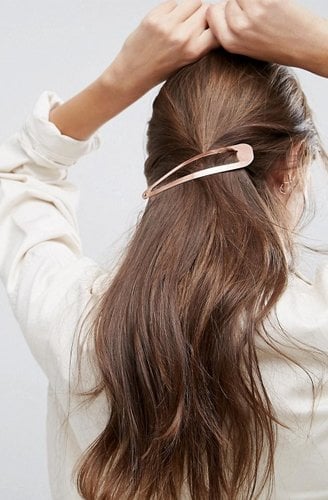 Did the large and mini hair snap clips vanish off completely? No. They were just worn by kids for #snapclips shows on Instagram. Go back to the fashion circuit of autumn/winter runways last year, and the old school claw clip made a comeback at the Alexander Wang shows, while the comb-headband was revived by ace designer Prabal Gurung.
As time passed by, the influencer gang of babes has gotten busy bringing back the hair snap clips with a COOL GIRL seal of approval. These clips are not just incredibly handy to keep your hair from falling over your eyes, but also fun to style with your teenage look when worn in a vibrant color (s). And, then they are nice and cheap and a good way to experiment with your hair accessories. We bow to this comeback called snap hair clips!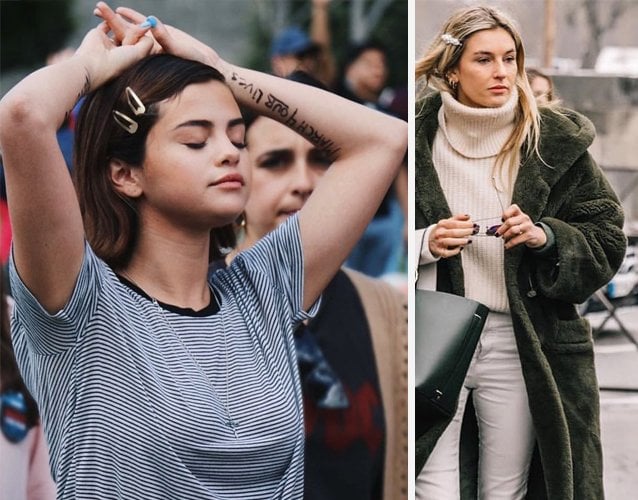 Celebs Wearing Snap Hair Clips:
Credit goes to Solange Knowles who paved the way for the return of the hair snap clips when she wore many of them as hair accessories at the CFDA Awards back in 2016. That is just two years back. Her hairdo was a little ahead of its times and got mega attention. Now, every fashion-forward Instagrammer is seen sporting these snap clips with a center parting reviving the typical look of the 90's.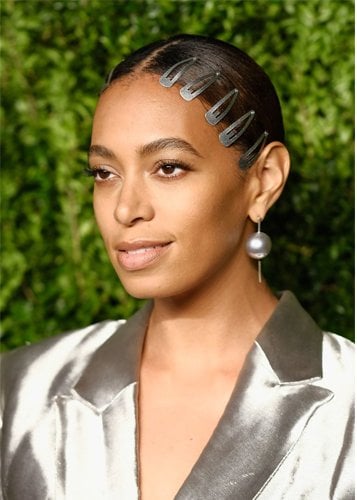 Miley Cyrus rocked the trend as she wore a pearl-embellished snap clip on the James Corden's show.
[sc:mediad]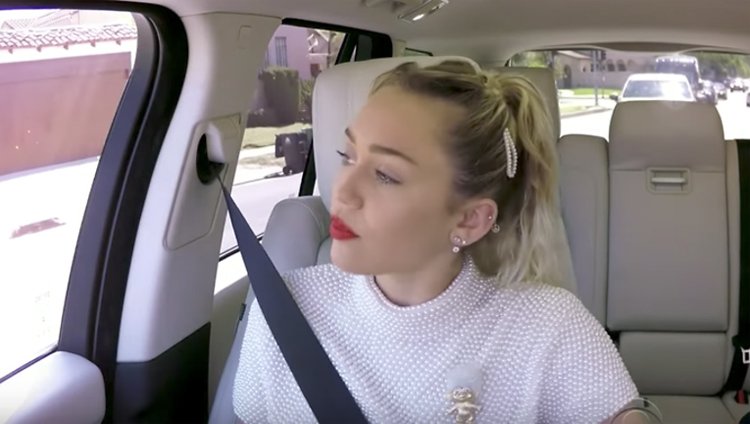 In short, hair snap clips will soon be as ubiquitous on Instagram as barrettes. There is better news in store for you. Your favorite hair accessory has hit the runway BIG time! If you don's want to make a major faux pas in terms of hair trends you know what to buy to accessorize right that too without burning a hole in your pocket!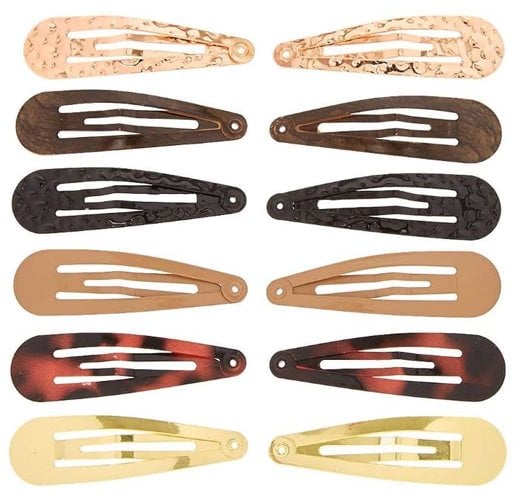 Are you planning to join the girl brigade proudly showing off and confirming the return of the 90's snap hair clips? Do write back and tell us how you find the idea of this long-lost trend grabbing the fashion headlines once again.