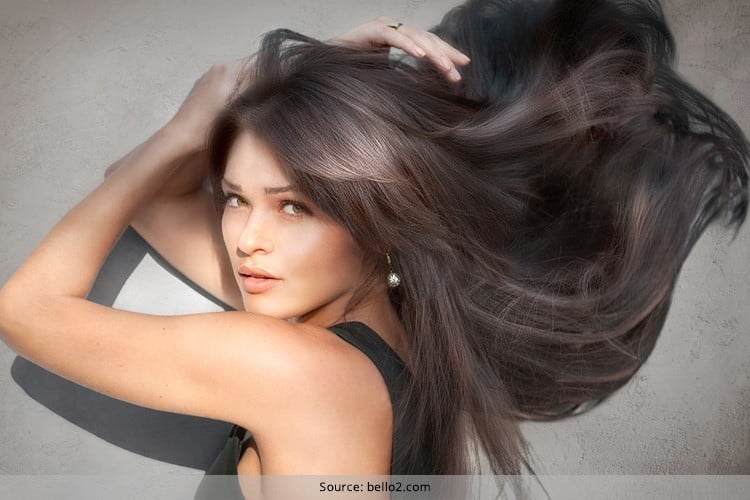 Just because someone said using shea butter or coconut oil for the hair is the best thing to do, it doesn't mean all hair types can manage the same; certainly not the case as seen always with natural hair. This is why we would want to share with you some of the best natural hair hacks, which have been tried and tested by millions of women worldwide.
[Also Read: Unusual Beauty Hacks Every Woman Must Know]
Hair Care Hacks
Before trying out these natural hair care hacks, it would be wise to consult a specialist should you have extreme hair issues and conditions to deal with.
1. What do you do when you don't have shampoo? If you're in the shower and realize that there is no shampoo left, you could use a mix of apple cider vinegar and baking soda (1:4) and form a paste. Apply the same over your hair and lather up as you would your shampoo. Rinse off and turban wrap the head to lock in the moisture.
2. While washing our hair, we often find the strands shrinking away while the process is on. You can stop that when you braid the hair and wash it in sections. Unravel the braided sections after the wash, and your hair wouldn't shrink.
3. Choose your hair brush wisely, because hard bristles or too soft ones can cause more harm than good to the hair. We suggest the use of wide toothed combs instead of brushes always!
4. Use a few drops of your favorite oil with your hair conditioner to bring about a slip, shine and sheen to the tresses. Do this thrice a week and watch how you gain more compliments and accolades.
5. Use an old clean tee to wrap your hair with, which would keep the frizzy dryness away and lock in the moisture too.
6. Run out of conditioner? Try mayonnaise. If you don't have mayonnaise, try olive oil or coconut oil. This is one of the best hacks for short hair!
7. Lock in the moisture on your hair by placing a steam iron half a feet above the head and gently hovering around the scalp. This is what Hollywood actress and Oscar award winner Lupita's hairstylist does for the diva. Works wonders when you are in a hurry and have no resources to make the hair soft, smooth and shiny.
8. Never wash or rinse your hair too much in warm water. This makes the hair drier since the oils are robbed. If you want the hair to be shiny and strong, using cold water as a rinse will help. This is because cold water makes the cuticles of the hair close faster than what warm water can. This is one of the best hacks for thin hair, tried and used worldwide.
[sc:mediad]
9. Overnight you can rehydrate and manage frizzy hair, and for this you would need to mix in a tablespoon of dry conditioner along with olive oil (1 tablespoon). Mix the two and apply it on your hair. Tie your hair into a bun and allow it to rest all night. Wash it off with cold water the next morning and pat dry.
10. Have an old pair of stockings and don't know what to do? Slice them up and make hair ties for curls without having to heat. If you have thick, dense and coarse hair, and wouldn't want to use curlers or hair curling products, we would suggest using lengthy slices of stockings to tie and wrap the sections of hair with. Remove after an hour and watch those ringlets dance.
We hope these ten natural hair hacks are used and loved by you. If you have ideas on hair care hacks and natural hair hacks of your own to share, please write in!