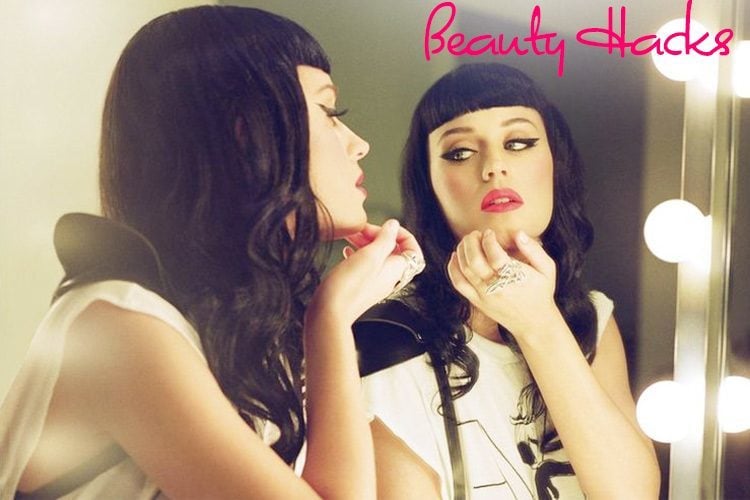 We women know that to look beautiful we need to do a lot of work. From flat ironing our hair to carefully doing our eye makeup, we put in a lot of time, effort and money to look our best. Wouldn't it be wonderful if we could have some useful tricks up our sleeves that will help us achieve stunning results in a shorter time span and without burning a hole in our wallet? Well, you can do just that by following some of our unusual but super effective beauty hacks.
[Also Read: Beauty Hacks Every Working Mom should Know]
Unusual Beauty Hacks
1. To Whiten Teeth, Eat A Bowl Of Strawberries
The malic acid found in strawberries helps whiten teeth. So eating strawberries regularly will help keep your teeth looking bright.
2. Use Beetroot As A Lip Stain
If you're not keen on using commercially available lipsticks and are looking for a natural alternative, then do try beetroot. Simply rub a slice of beetroot onto your lips for a nice flush of colour. You can also use it as blush; just be sure to blend it in really well.
3. Cover Up Bald Spots With Eye Shadow
If your hair is thinning or if you can see spots or gaps in your scalp where there is no hair, try covering it up with a dark eye shadow. Dab the eye shadow onto the required area with the use of an old makeup brush. It will cover up the spot while making your hair look naturally thicker and fuller.
4. Spritz Hair Spray On Bobby Pins
Spritzing hair spray on bobby pins prior to sliding them onto your hair will ensure that they stay in place and have a better hold.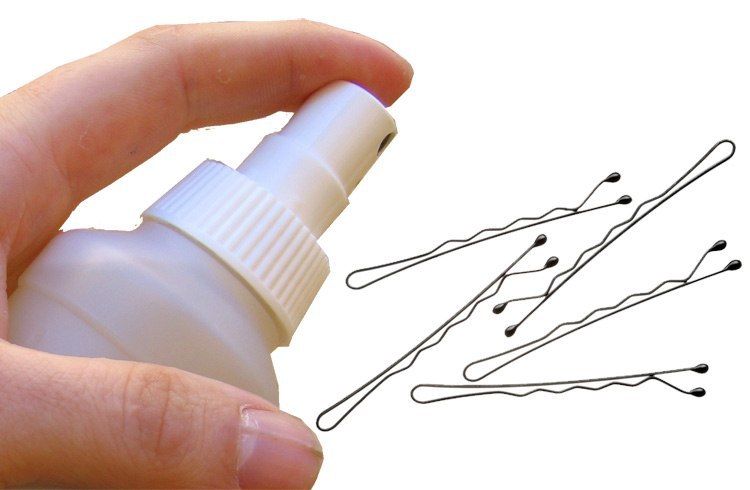 5. Use Mayonnaise As A Hair Mask
Mayonnaise works as a great hair mask. It conditions your hair, adds shine to it and gets rid of frizz. So a weekly hair conditioning treatment with mayonnaise will do wonders for your hair.
6. Apply Vaseline Onto Pulse Points Before Spraying Perfume
Applying Vaseline onto your pulse points before you spritz on perfume will help in making the perfume last longer on your skin.
[Also Read: 35 Most awesome uses of Vaseline]
7. Make Your Lash Curler More Effective
Get fabulously curled lashes by blasting your lash curler with a blow dryer. The hot hair will help heat it up and you will find that it curls your lashes much more effectively.
[sc:mediad]
8. Use A Clear Lip Gloss As A Highlighter
Use your clear lip gloss on your cheek bones, cupid's bow, and brow bones to subtly highlight them.
9. Use Scotch Tape To Remove Makeup
Sometimes, your waterproof long-lasting makeup does such a good job that you find it difficult to remove makeup even when you wipe it with makeup remover. In such instances, simply use scotch tape to easily remove stubborn makeup.
10. Fight Puffy Eyes With A Cold Spoon
Whenever you are sleep deprived, your eyes tend to turn puffy. Keep a spoon in the freezer and then place the cold spoon over your eyes for a few minutes to get rid of the puffiness.
11. Use Vaseline and Sugar To Exfoliate Lips
Why spend money on a lip scrub when you can make one yourself. Mix some Vaseline and sugar and rub it onto your lips to exfoliate it. Doing this before putting on your lipstick will make sure that your lips are prepped and the lipstick does not bleed or make your lips chap.
So there you have it. Clever beauty hacks that every woman must know. Be sure to share these with your friends, you never know when one of these will come in handy.