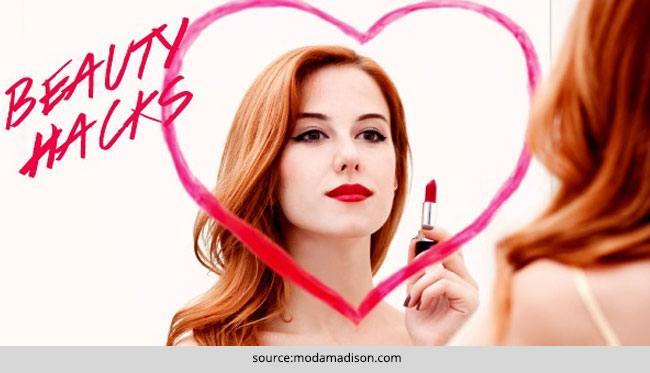 While the role of a mom is a 24×7 job, the role becomes even more engaging in case of working moms, as they have endless list of things to take care of. Because of this hectic schedule, their beauty routine usually takes a backseat. In order to save the strong women from getting into a permanent dime-a-dozen lifestyle, I offer beauty hacks every working mom should know. Do have a read!
Apple cider vinegar as conditioner
Say, you are running late for work and then while in the shower, to your horror you realize you have run out of conditioner. What would you do? Leave home with tangles and frizzy hair? Well, you can avoid this situation by using apple cider vinegar as a hair conditioner. The acid content in the vinegar helps in smoothing out the hair strands, thereby removing knots and making it look shiny. Plus, apple cider vinegar also removes buildup and can be used as a clarifying shampoo too.
DIY super -intense dark eye liner
While there are several leading makeup brands that offer charcoal-dark eye liner, they come with a price tag too. You can transform your regular pencil into a darker one by this fabulous trick. Take your eye pencil and hold it under the flame (preferably candle) for 1-2 seconds and then let it cool down for 15-20 seconds. Now apply it and see the difference.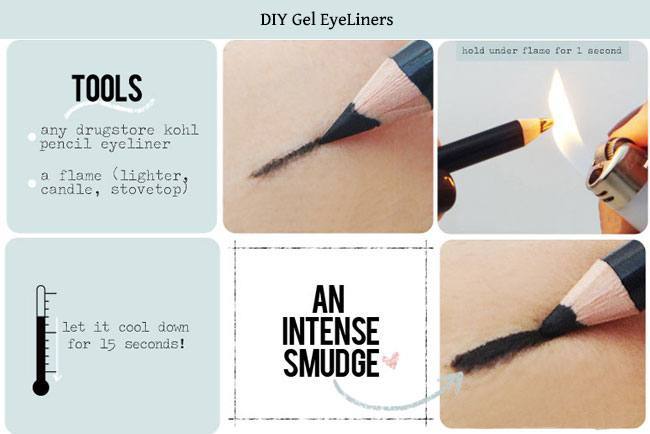 How to use concealer
Concealer is a must while applying makeup, especially if you have under eye bags. While applying dots is a typical method, this concealer applying procedure is not that effective and does not completely hide your dark circles. Instead, you should apply the concealer diagonally as shown in the image. This will not only hide your bags but will freshen up your eyes as well.
Paper towel before blow drying
[sc:mediad]
Since morning hours are always busy for working moms and they are on a time crunch, here is a superb trick to save time. After your hair wash, use paper towels to soak up water before blow drying. Paper absorbs water faster than towel and it also soaks up excess of moisture thereby letting your hair dry up faster.
Baking soda for exfoliation
Baking soda makes a great exfoliating agent. Usually working moms may not afford to spend time in a spa to exfoliate their body. They can still do it at home by using baking soda. All you need to do is mix a little amount of soda with your regular cleanser or prepare a fine paste by mixing 3 parts of baking soda to 1 part of water.
[Also Read: Korean Beauty Secrets]
Baby powder as dry shampoo
If you do not have time for a hair wash, then you can still flaunt frizz-free hair by going for dry shampoo. You can pick any baby powder and sprinkle it in your hair. For better results you can also apply baking soda with a makeup brush to your hair that will absorb the extra oil from your scalp thereby saving you from bad hair day.
So those are the following beauty hacks every working mom should know. Hope you found this post useful!