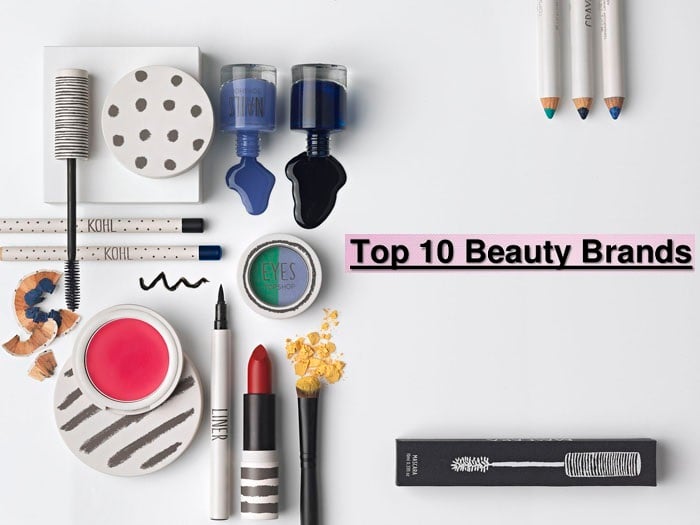 By now you have used hundreds of beauty products, but have you ever wondered what are the world's best beauty brands that are under budget? With the 'Top 10' stigma overriding almost every fashion blog these days, even Fashionlasy was not an exception.
[Also Read: Best Budget Lipsticks]
Being enslaved by this trend, I have also come up with a 'Top 10' piece. Not just any random topic, but I have gathered the world's top leading brands, which are hugely popular because of their advanced formulas and high end results. And the best part is you do not have to spend a fortune on these items, as they come under your budget.
Do have a look at the world's best beauty brands that are available at affordable rates! Every brand listed here comes with an honest review for your convenience. Bonus points grab them!
#10 Shiseido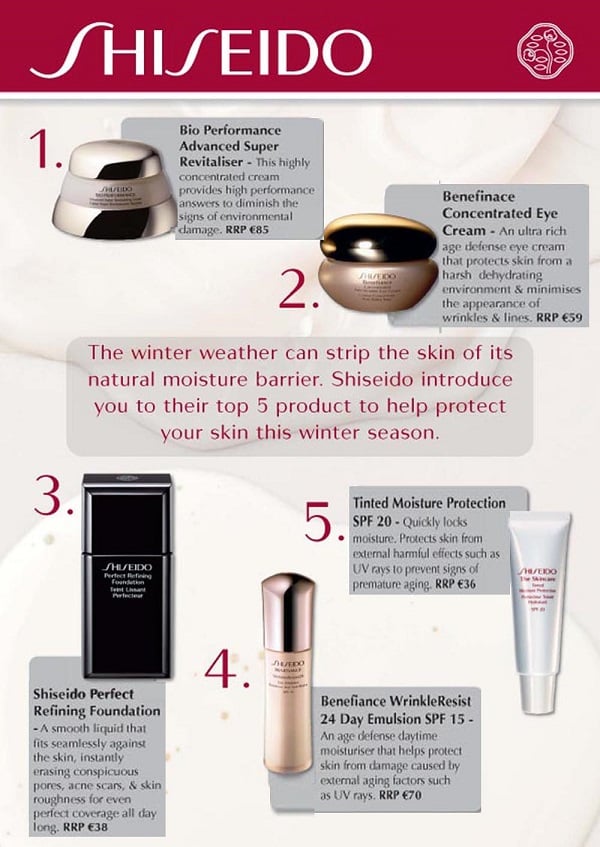 2012 Brand value: $2.9 billion
2011 Brand value: $3 billion
Change in value: -2%
Last year's rank: No. 11
Shiseido is a prominent Japanese hair care and cosmetics brand, which is also one of the oldest cosmetics companies in the world. Founded in 1872, it celebrated its 140th year anniversary in 2012. That's incredible isn't it? It is the largest cosmetic firm in Japan and the fourth largest cosmetics company in the world.
The strengths of Shiseido –
Suncscreens: Their sunscreens are among the best in the world. As most of them offer UVA protection along-with a variety of options including titanium dioxide, zinc oxide or avobenzone
Moisturizers: The brand offers a handful of good even though not great moisturizers
Oil Blotting papers: They come with powerful oil-absorbing ingredient, Hydroxyapatite that absorb sebums as well as lipid peroxide.
Foundations: Their liquid foundation not only seamlessly blends but also instantly removes conspicuous pores, acne scars, and skin roughness for perfectly even, long-lasting coverage.
Lipstick: Their Perfect Rouge Lipstick is one of the best creamy lipsticks you can find at the department store. This lipstick comes with powerful skincare with cutting-edge color technologies to create the ultimate lipstick. the clear, true, rich with polished finish surely makes this luscious shade unique.
Weaknesses
Expensive
Several drying cleansers
Not great toners
No AHA or BHA products
No products effective enough to fight acne
No reliable skin-lightening options
Bad self-tanners
Gimmicky masks
Products come with jar packaging
Uneven assortment of concealers
Disappointing eye and brow shapers
Average quality makeup brushes
#9 Biore
2012 Brand value: $3.3 billion
2011 Brand value: $3 billion
Change in value: 11%
Last year's rank: No. 10
Biore is a sister company of Kao Corporation, which manufactures daily skincare and makeup items in Japan.
Strengths
The brand offers complete ingredient lists for every product listed on their website
Provides high end improved cleansers
Weaknesses
Notorious for pore strips
Lots of their items are alcohol/menthol based
Sunscreen lacks the proper UVA protection
#8 Estee Lauder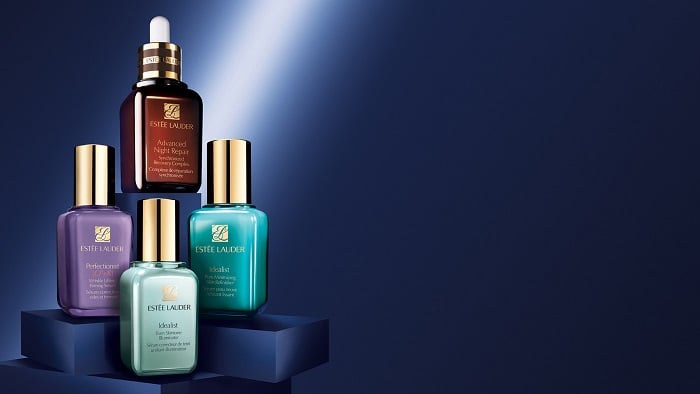 Based in: U.S.
2012 Brand value: $3.7 billion
2011 Brand value: $3 billion
Change in value: 22%
Last year's rank: No. 9
Estée Lauder is an American cosmetic company based in new York City and manufactures high end skincare and haircare products, makeup and fragrance items. As of 30 July 2013 (the end of the fiscal year), Estée Lauder, for the first time, had sales of more than $10 billion.
Strengths of Estee Lauder
State-of-the-art moisturizers: Their moisturizer comes with powerful UV protection that helps defend your skin and make it look younger. It is enabled with the most effective anti-oxidant power ever.
[sc:mediad]
Other strengths: Toners, serums, sunscreens, concealers, powders, blush, lip pencils, long-wearing lipsticks and eyeshadows.
Weaknesses
Highly fragranced cosmetic items
No good products for blemishes
No effective BHA or AHA items
Re-Nutriv items are pricey
Average makeup brushes
Products come with jar packaging
#7 Dove
2012 Brand value: $5 billion
2011 Brand value: $4.5 billion
Change in value: 12%
Last year's rank: No. 8
Dove is a UK-based personal care brand owned by Unilever. The products are sold in more than 80 countries and are offered for both women and men. They produce deodorants, body washes, beauty bars, lotions/moisturizers, hair care, and facial care products.
Strengths
Inexpensive
Readily available in all major drugstores and mass-market stores
Offers some very good body washes
Weaknesses
All bar cleansers create problems for skin
Beauty bars of average quality
#6 Lancôme
2012 Brand value: $5.1 billion
2011 Brand value: $5.7 billion
Change in value: -10%
Last year's rank: No. 7
Lancôme Paris is a French cosmetic brand which is expensive than other listed brands in this edition. L'Oréal took over this brand in 1964. It is now a part of the luxury division of L'Oréal. It manufactures skin care and makeup items including fragrances at bit high prices.
Strengths
Good quality cleansers
Well-formulated scrubs
Advanced sunscreens: All of their sunscreens contain avobenzone, ecamsule (Mexoryl SX), or titanium dioxide, which is sufficient for UVA protection
Self-tanning products
Excellent foundations with beautiful shades for almost every skin color
Great concealers
Outstanding mascaras
The Absolute powder
Smudge-free liquid eyeliner
Long wearing lipsticks
Good powder eyeshadows
Automatic lipliner
Weaknesses
Unnecessarily expensive
No AHA or BHA products
No such products that treat blemishes effectively nor lightens skin discolorations
Mositurizers fall sort of state-of-the-art ingredients
Foundations with sunscreen do not actually provide UV protection
Average powder blush
Average makeup brushes
#5 Nivea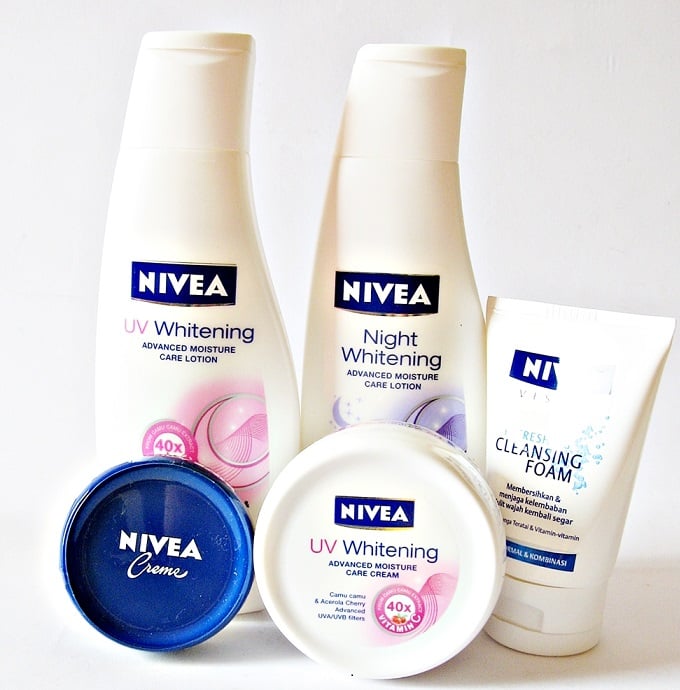 Based in: Germany
2012 Brand value: $5.6 billion
2011 Brand value: $6.6 billion
Change in value: -15%
Last year's rank: No. 5
Nivea is a worldwide reputed cosmetic brand that is owned by Beiersdorf, a German company. It is one of the world's oldest beauty brands, mostly dealing with toileteries including tanning oils, shaving creams, shampoo and facial toners.
Strengths
Inexpensive: High quality items available at quite affordable rates
Great makeup items
Good removers
Good facial cleanser for normal to oily skin
Weaknesses
No avant garde formaulas
No such products to treat breakouts
Bad quality anti-cellulite products
#4 Neutregena
2012 Brand value: $6.2 billion
2011 Brand value: $6.4 billion
Change in value: -2%
Last year's rank: No. 6
Neutrogena is an American beauty brand, dealing with skin care, hair care and cosmetics. It has its headquarter in Los Angeles, California. Neutrogena products are distributed in more than 70 countries. Neutrogena was originally named as Natone and was founded in 1930 by Emanuel Stolaroff. In 1994 Johnson & Johnson took over this brand and named it as Neutrgena.
Strengths
Superior water-soluble cleansers
Good topical scrubs
Effective AHA and BHA products
Several retinol options
Excellent sunscreens with UVA protection
Good self-tanning products
Fragrance-free items
State-of-the-art skin products
Sunscreen-based foundations offering UVA protection
The Moistureshine Gloss
Weaknesses
Overlapping anti-aging products that is confusing
Bar soap
Toners are irritating
Bland moisturizers & eye creams
Some sunscreens contain too much alcohol
Deep Clean products are terrible
No effective skin lightening products
Concealers are pathetic
Lip balms with sunscreen are not effective
Poor mascaras
#3 L'Oreal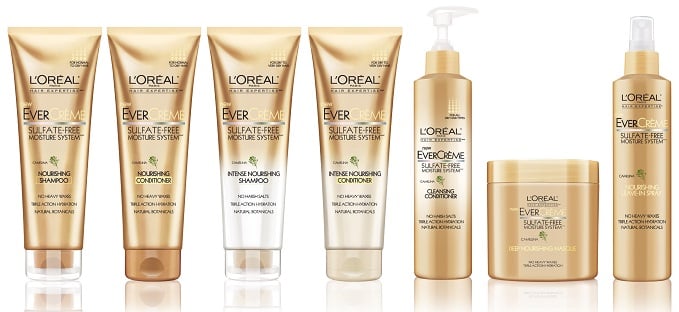 Based in: France
2012 Brand value: $7.7 billion
2011 Brand value: $7.6 billion
Change in value: 1%
Last year's rank: No. 4
The L'Oréal Group is a French cosmetics and beauty company, headquartered in Clichy, Hauts-de-Seine, France and is the world's largest beauty brand. It deals with cosmetics, specialized on hair colour and also deals with skin care, sun protection, make-up, perfumes and hair care. Besides the brand is also active in the dermatological, tissue engineering and pharmaceutical fields and is the top nanotechnology patent-holder in the United States at present.
Strengths
High end water-soluble cleansers
Great self-tanning options
One of the most comprehensive makeup collections
L'Oreal's mascaras
 Weaknesses
Daytime moisturizers with sunscreen lack sufficient UVA protection
No effective items to fight blemishes
All skin-lightening options contain problematic ingredients
Boring toners
Foundations with sunscreen are not 100% UVA protective
#2 Avon
2012 Brand value: $7.9 billion
2011 Brand value: $10.2 billion
Change in value: -22%
Last year's rank: No. 2
Avon, is an American international manufacturer of beauty, household, and personal care products, which are sold across 140 countries in the world. In 2012, the brand had sales of around $10.7 billion across the globe.  It is the fifth-largest beauty company and second largest direct selling enterprise in the world, with 6.4 million representatives.
Strengths
Almost all of the products come with UVA protection
State-of-the-art moisturizers at bargain prices
Formidable concealers, powders, blushes, lipsticks and lip glosses
Pressed powder bronzer
Weaknesses
Clearskin products are mostly irritating
Ineffective: Poor choices for anyone battling blemishes
Jar packaging diminishes the antioxidants
Imperfect marriage: Insect repellent with sunscreen is an imperfect union
Unnecessary moisturizers with exaggerated claims
SPF ratings are too low
Average eyeshadows and pencils
Mascaras are pathetic
#1 Olay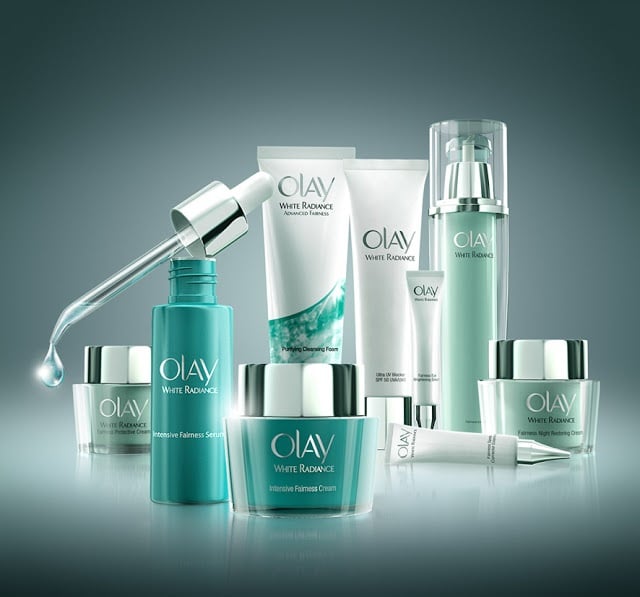 Based in: U.S.
2012 Brand value: $11.8 billion
2011 Brand value: $11.1 billion
Change in value: 6%
Last year's rank: No. 1
As per Wikipedia,
"Olay is an American skin care line. It is one of Procter & Gamble's multi-billion dollar brands. For the 2009 fiscal year ended June 30, Olay accounted for an estimated $2.8 billion of P&G's $79 billion in revenue."
Strengths
Outstanding water soluble cleansers & scrubs
Absolute advantage for cleansing clothes
Good AHA exfoliant
All sunscreens include UVA protection
Bountiful state-of-the-art serums
Excellent moisturizers
Fragrance-free items
Well even the number one beauty brand has weaknesses. Here we go –
Bar cleansers
No effective disinfectant for blemishes
Some products contain menthol
Handful of dated moisturizers
Moisturizers with sunscreen don't offer protection
Same old formulas
So these were the world's best 10 beauty brands. Hope this helps!