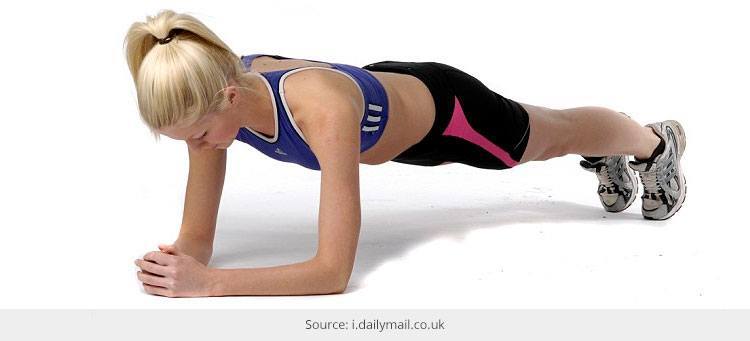 Staying fit and healthy is a must, but at what cost. Some of us overdo it, and some are too lazy to lift a finger, and go on crash diets – the end results could be disastrous. While we talk about the pros and cons of diets and exercise routines, little attention is paid to what our skin and hair goes through.
How to Protect skin and hair at gym
Acne, back acne, sweat and grime lodged in the pits and let's not get started with the chaffing (yes it happens to women too)- wreck not your skin and hair, while working out.
1. Do not use elastic or plastic sweatbands and hair crunches
You sure wouldn't want to look like Shrek's wife at the end of the workout and into the evening, with that ponytail bump? Avoid the sweaty hairline, which is an eyesore to deal with post a workout session. Your best options are;
Satin ribbons
A sweatband made from cloth
For longer hair, think French braids.
2. Cotton clothing after a work out to wear
Pilates, zumba, salsa workouts are fun and sexy to indulge in- the smells thereafter because of the sweat can be a total turn off; even the passenger in the bus would give you a look. Before you start working out here is what you should do;
[Also Read: What To Wear To The Gym]
Remove all makeup with the help of wet-wipes
Shower with baby shampoo- no chemicals in them, and they keep you smelling fresh.
Apply a little baby powder after your shower
Neatly pack away all your sweaty clothes ASAP
Cotton clothing allows the skin to breathe- post the showering session, stick to light cotton wear!
[Also Read: How to Workout in Style: 8 Fashionable Tips to Look for]
3. Care for your feet
For the feet, since you are tootsies two on them much at the gym, bruises and painful toes when ignored can bring in infections. From dancers to runners, and the simple woman who works out, everyone has smelly feet at the end of a session. Keep this in mind;
[sc:mediad]
Wear cotton socks while working out
Shoes you choose shouldn't be too tight or too loose
Trim and cut your toenails often- avoid sweat from dripping into them, and forming toenail fungus, or being injured while working out.
[Also Read: Super Effective Ways to De-Stink Your Feet Within Minutes]
4. Heard about Joggers Nipples
Runners would face this the most. The condition is seen when nipples rub too much against certain fabrics, tearing into the surface of the skin. You should do the following to avoid this painful condition;
Wear sponge pads
Apply petroleum jelly to avoid friction around the sensitive zones
Use adhesive bands on the area
Never wear sports bras that are too tight
Soft fibre clothing to be worn
5. Shower tales
We often soak ourselves once a workout is done, either hot or cold. But are we doing it right? Remember, hot water can strip away the essential oils from our hair and skin; prolonged showers are the worst to indulge in. Make sure you follow the hair care for gym.
10 minutes is more than enough for a nice post workout shower
Try and avoid sunbathing and tanning
Quit smoking- they aid the onslaught of free radicals, which are culprits to ageing of the skin.
As much as possible, avoid hot and warm water post a workout session
We hope these five tips on how not to wreck your skin and hair comes in handy. Yes, we would encourage you to stay healthy and happy, and to work out too- however, caring for the skin and hair is a must- speaks volumes about your overall hygiene and lifestyle as well!