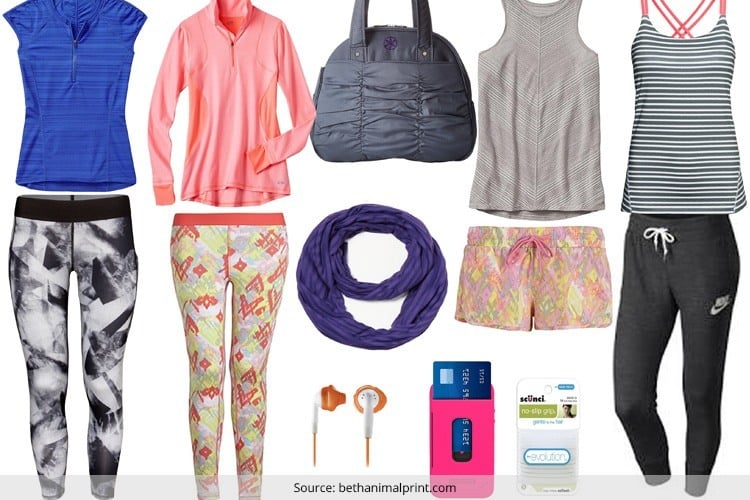 When you are working out in the gym, you don't really need to be dowdy! Nothing can motivate you better in dressing up in something which will make you feel stylish and chic. Let's give you a lowdown on how to look absolutely sexy and chic in the gym. Believe us, it isn't that hard. We collated some of the most trendy outfits to make you look glam and fabulous even when you are sweating it out!
[Also Read: Gym Hairstyles to Make you look Sexy! ]
Bring some colour in your life
Fitness is easier and happier if you add colour in your life. Good to have colourful outfits, but also make sure they are practical enough. You can team up a colourful spandex top (Reebok Purple and Black Spandex Gym Top, Rs 1500) with Nike shorts (Rs 2300). The key to a good workout session is being comfortable in what you are wearing.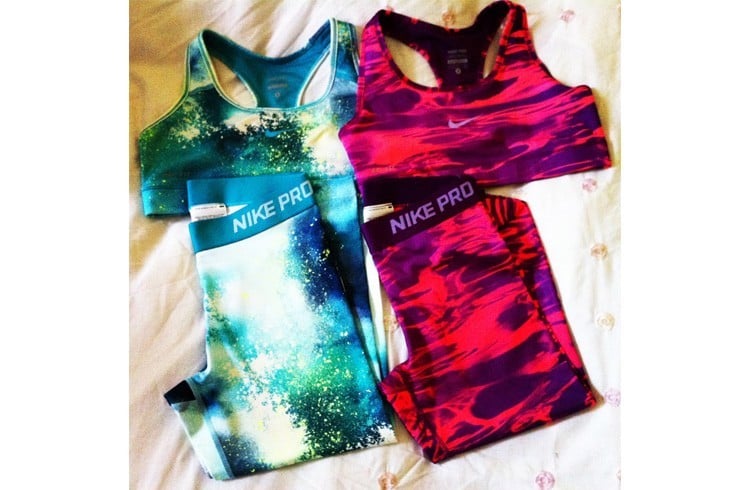 When it is all about the Yoga
Workout doesn't really mean you have to sweat it out in the gym. You can also torch away those calories in a yoga session. To have a calm, cool and relaxing yoga time, you need to dress right. Here is what a cool yoga chick would wear: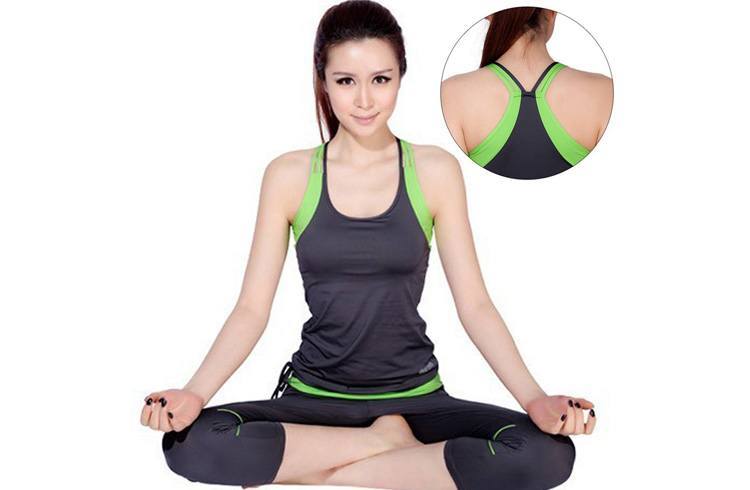 For the Dancing Queen
For a chic dancer, the clothes are all about form and beauty. They must look elegant without weighing you down. You can team up a beautiful sweater or a body suit and some leg warmers for a perfect dance workout.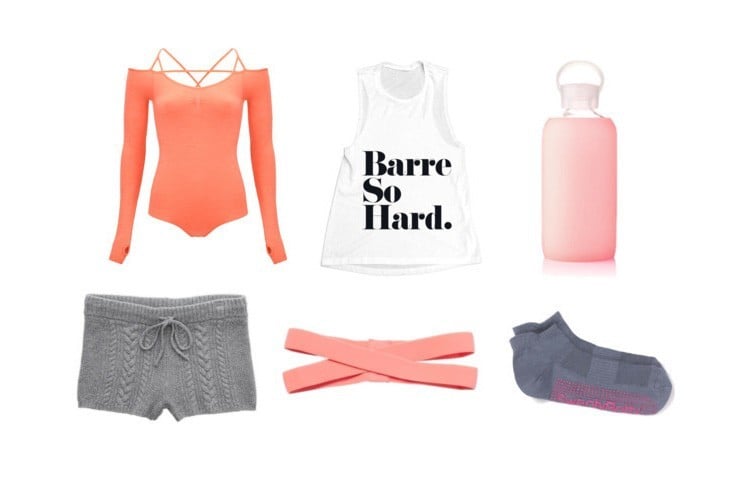 For the One Who Loves Working Out in the Cold
The cold, winter and the harsh winds are inevitable. But you can always prepare for the worst. The cold should not stop you from having a good workout. This is why you should be prepared with the right attire. In case you are going out for a quick run, don't forget to wear your beanie, jumpsuit, legwarmers and a nice pair of warm running shoes. This is one outfit which is totally on point!
[Also Read: Should You Be Wearing Makeup to The Gym]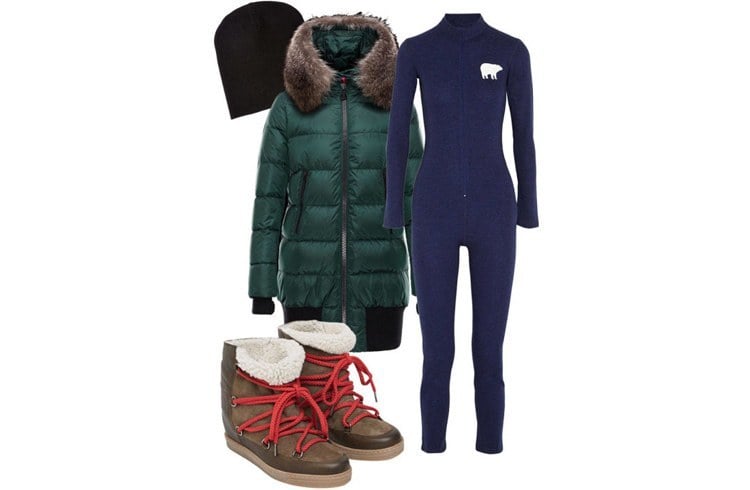 For the Zumba Zealot
Zumba is the latest fitness fad (?) in the arena. Call it a fad or not, this is one type of workout which will really torch away your calories in a jiffy. But for Zumba, you need to dress your part. For dance-inspired workouts, you have to dress in something comfortable and like a cropped top. This will ensure that your attire is roomy and airy enough to let you move. Don't forget to wear your sports bra! This is the most important part of your workout because it will make sure that your chest does not jiggle during that intense session.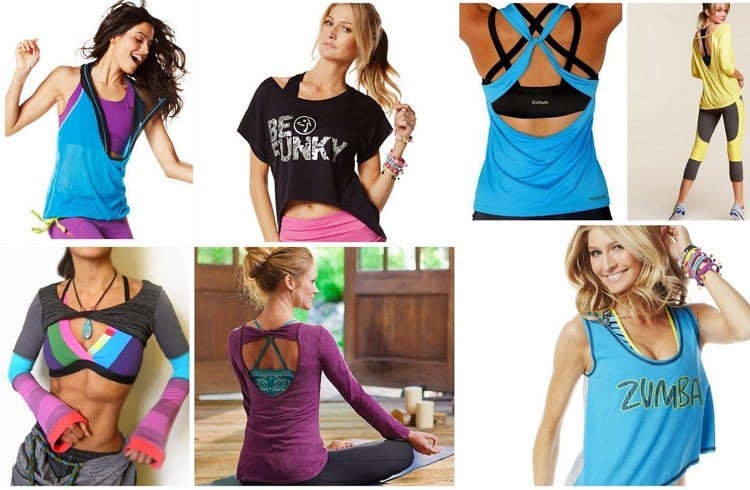 These are some of the outfits you can take inspiration from. Let's look at how most of the celebs dress up during their gym sesh!
Vanessa Hudgen's Very Floral Look
Vanessa looks in high spirits as she makes her way out to of the gym wearing a floral Adidas sweatshirt. Her smile says it all!
[Also Read: How to Look Hot and Sexy at the Gym]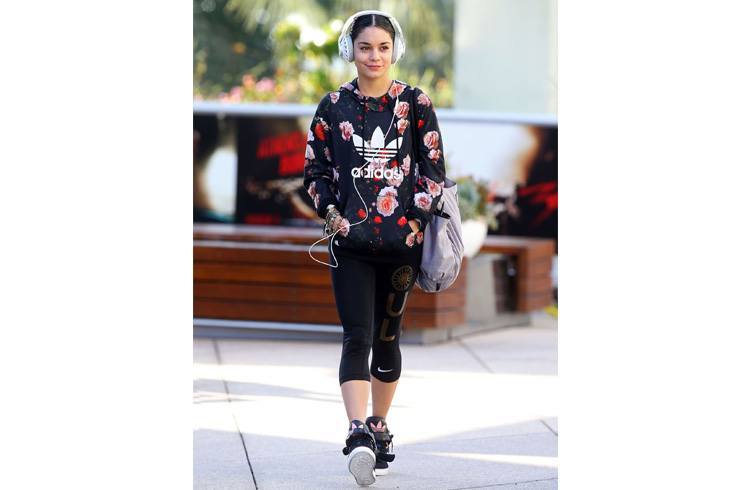 [sc:mediad]
Shay sashays down with neon!
Look at her as she runs effortlessly. Shay Mitchell literally slays in her neon-accented tights. Balance the bright colours with some toned down accents when it comes to shoes or your tanks and you have the look!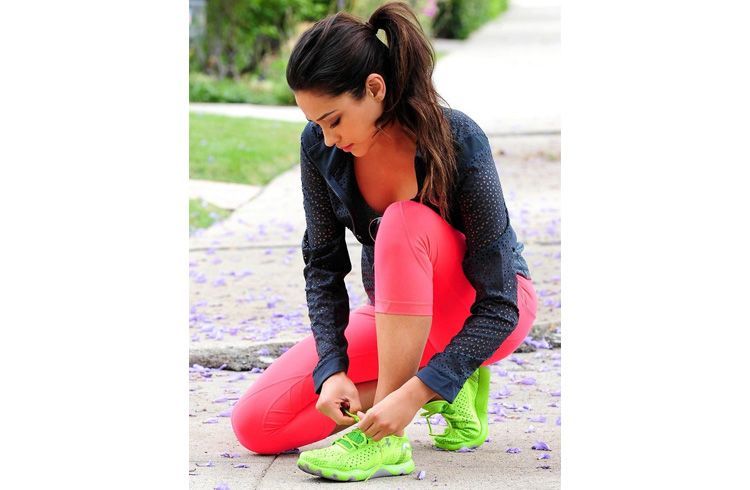 Katy Perry's Colourful Session
Katy looks amazing with her Adidas workout clothes. She is rocking the bright trend with so much élan!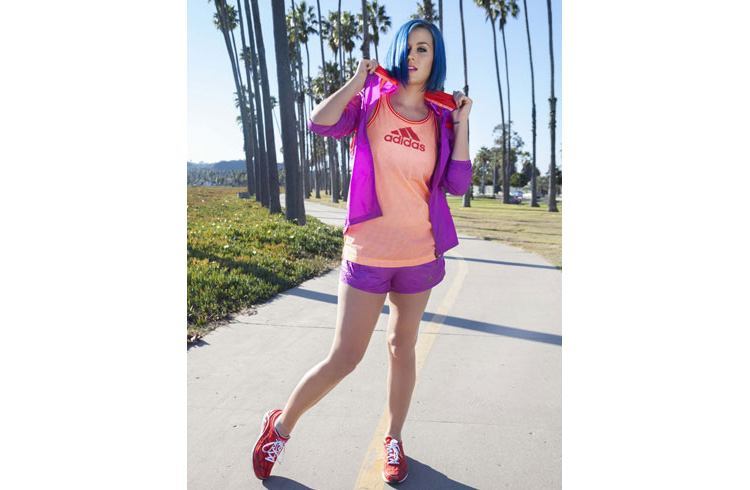 Are you inspired for a great workout session now? Dress right and the session will go off on a smooth start!