We have always said that one must travel in style. It is imperative for members of team FashionLady to pick style over comfort. We love to look good – so why not look good while travelling as well?
Thanks to the likes of Deepika Padukone, Kareena Kapoor, Priyanka Chopra and Katrina Kaif, picking outfits while traveling has become so easy! But when it comes to packing, we like to run, run and run! There's so much to pack and we have such little space! So in times like these, we like to carry a big hand bag! A tip that we got from Sonam Kapoor while she was leaving for Australia!
Here's a pictorial reminder of her epic bag!
Uff! Birkins are Birkins! Can't fault them!!
But another tote bags that seem to be all the vogue this season are Tod's Wave Bag! Just this month we spotted three celebrities flaunting them and all of them were doing so at the airport!
Let's start with the most recent –
Neha Dhupia
Leaving Mumbai airport was Neha Dhupia with her turquoise blue Tod Wave Bag.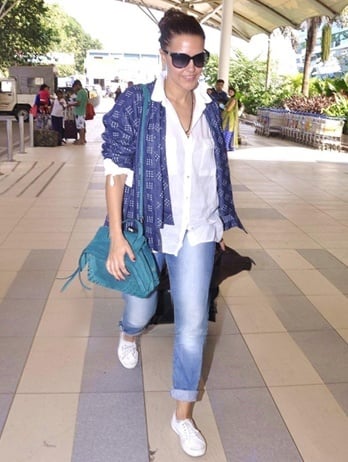 [sc:mediad]
Esha Gupta
Then came Esha Gupta in her powder pink Wave Bag.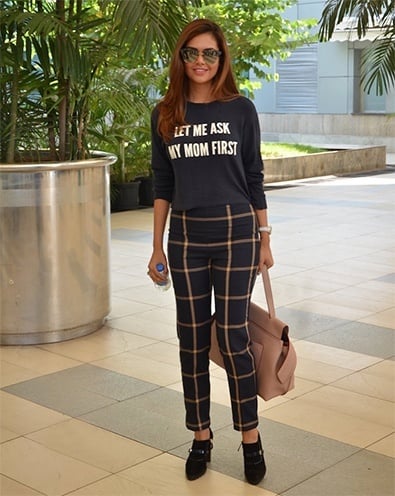 Jacqueline Fernandez
Last but not the least. Or rather the first person to flaunt the Tod's Wave Bag was Jacques! It was hot pink for her!
Between the three bags and Sonam's Birkin – which is your favourite?