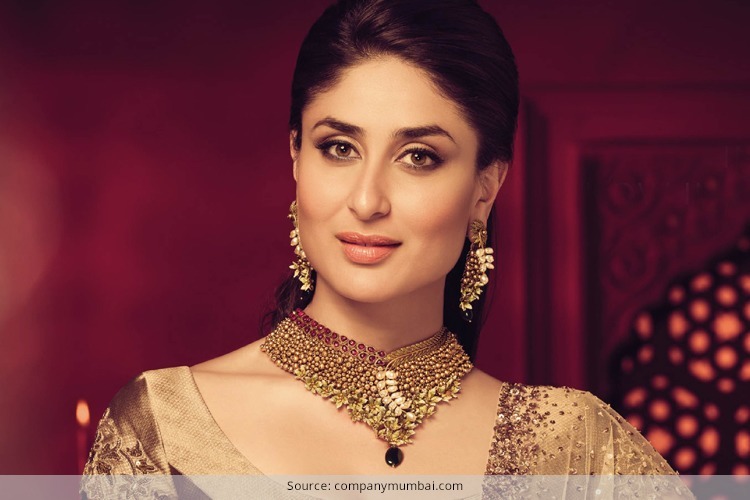 If you have watched Bengali movies or Bollywood movies with Bengali stories and themes, for example Parineeta and Goynar Baksho, you would have noticed the myriad range of antique jewelry displayed and worn by the starlets. A walk into any jewellery shop in Kolkata would show you pieces so antique and unique, which would make you literally fall short of breath. Today we would like to show you which jewellery shop in Kolkata has those same famous antique pieces which you could buy and wear for Durga Puja 2015. Please read on as we tell you about five famous and very family-oriented businesses that dapple with the precious metal, bringing to you the luxe affair on your personalities!
THE BEST JEWELLERS IN KOLKATA
1. A Sirkar & Sons
[Also Read: Breathtaking Antique Jewellery Designs]
A Sirkar & Sons today is a prominent jewellery shop in Kolkata with its expanse across the nooks and corners of the city, Kolkata. Talk about finesse, utmost international craftsmanship and unmatched quality, and the one name that comes to mind would be A Sirkar & Sons. Brainchild of Brinda Sarkar, bespoke jewelry and unique antique touches to every item on display is their forte. One hundred percent handcrafted, using state-of-the-art tools and cutting edge technology, the brand now more than a century old works in-house to meet the demands of VVIP clients from across the city, the nation and internationally too. Personally supervised by Brinda Sirkar, the brand works with a team of highly skilled artisans only. Brinda ensures that the smallest of details in each ornament is cared for, and thus brings out exquisite antique pieces to baffle the eyes with.  Every whim and fancy of the client is catered to, sans cutting corners on any count that too. Talk about world class treatment when you walk into their brand signature shop at Rashbehari Avenue, A Sirkar & Sons leave nothing to chance.  Sublime artistry, supreme designs, world class customer service and a blend of the old and new, one of the finest jewelers in Kolkata, A Sirkar & Sons is choc-a-bloc with clients all year round!
[Also Read: Indian Bridal Jewellery]
2. B.C Sen Jewelers
The number of adjectives and praises left behind as testimonials by VVIP clients for B.C Sen Jewelers, is testimony to the fact that the brand is one of the best with regard to antique jewelry in the city of joy, Kolkata. With high business reputation being its core strength, B.C Sen ensures to bring about an amalgamation of trends and the ancient touches to each unique piece on display. Opulent, innovative, classy and very elegant, are their designs. The ethnic designs on every exclusive piece of talented craftsmanship are in tandem with the use of modern day technology to. B.C Sen is the reason why brides and PYTs across the city and the nation are a happiest lot. Adhering and following the international quality standards on gold making, ranging from rubies to diamonds, emeralds to sapphires, pearls and kundan or jarwa too, B.C Sen leaves no stone unturned or unpolished to bring a visual treat to the eyes that clamber for more.
From embellishments of precious stones to gold, diamonds and platinum as well, the hallmarked certification with the jewellery shop in Kolkata, is well-spoken off.
[sc:mediad]
3. Anjali Jewelers
With a look into the range of Calcutta jewellery making its waves festivals and the bridal season too, may we introduce a very well-known artisan, Anjali Jewelers, Kolkata. Ever since it began its business in the world of antique jewelry (gold, silver, platinum, diamonds and more), anjali jewelers Kolkata  has not only made a mark amongst the likes of the crème-de-la-crème and the international gold council committees, but also has catered to the middle-class homes who want a touch of heritage, class and style within a budget! It is not only because of the ripples they create in the world of jewelry fashion and the markets internationally, but also because of the highly skilled artisans at work. They are an amalgamation of Indian art, culture, tradition, rituals galore, with a touch of the modern age too, which makes them own one of the best jewellery showroom in Kolkata.
[Also Read: Royal Rajasthani Jewellery Designs]
4. Tanishq
Tanishq (Tata/Tamil Nadu and Nishq) the name itself is enough to make one go weak in the knees. In layman terms, the name Tanishq means a gold-coined necklace, and love! Ever since the brand came about in the early 1990s as a premium name for chic and luxe watches, it took over the international markets with full gusto. Tanishq as a brand didn't just stop at that, it ensured timely and high-quality deliveries with gold ornaments, especially for the VVIP clients across the nation and the globe who demanded the antique and ethnic touch. In this day and age, Tanishq with all its accolades from international gold councils and associations has been known to revolutionize the way Indian Jewelery trade and commerce, or customer buying behavior is perceived. Walk into any of the Tanishq showroom in Kolkata and you would be spoilt and pampered for choice, with truest of international and hallmarked certifications assuring you of highest quality and trends!
[Also Read: Pure Gold Jewellery Designs]
5. PC Chandra jewelers
The pioneers of tribal Bengal jewelry, PC Chandra jewelers is a name to reckon with or should we say a 'force of artistry and craftsmanship unmatched' ever since they began. Talk about ethnic styles, traditional touches, modern day artisan talents and more, PC Chandra plays with precious stones, gold, silver, platinum, brass, zinc alloys and more, bringing to the eyes a feast and proving their mettle time and again. Traditional and antique tribal ornaments as displayed, PC Chandra represents the craftsmanship of WEST BENGAL, like no one else can, in complete finesse and style that too! Walk into any of the PC Chandra jewelers Kolkata showrooms, and you'd know what we are talking about.
So, here were the best five antique jewelers in Kolkata, and the more you check them out, the more you wished to grab every unique item they manufacture and display!