In this modern era, fashion is an important part and parcel of our lives. Every season, the views and notions have considerably changed in the field of fashion.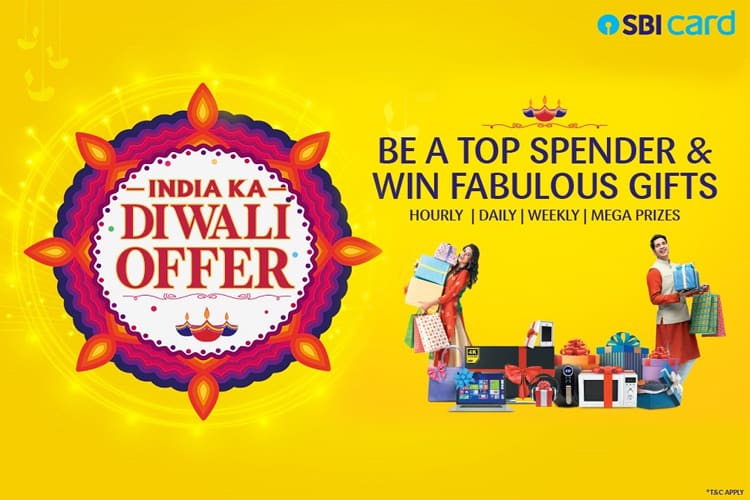 With festive offers by SBI Card, you have more reasons to transform your style statement and buy your favourite jewellery, without burning a hole in your pocket.
Fashion in Jewellery: An Inseparable Entity
The definition of fashion varies from person to person. For some, it may be about a classic Kundan-studded necklace, while for others it might be a pair of hoop earrings with minimalistic design. The common aspect that unites all of them is "the power of bringing the out the true essence of the persona"! Due to this reason, all the jewellery lovers out their always hunt for the best in the jewellery space and try to adopt the same.
Fashion and Style in India:
Ever since the beginning, India has always been the central hub of fashion and many people from all around the globe follow various Indian fashion trends. Indian jewellery and dresses have always attracted many eyes in the whole world. Being a large country with vast diversity, India has different types of fashion in different regions. From North to South, fashion in jewellery is different in India. Thus, Indian fashion has something for everyone's needs. Whether you are looking for traditional fashion jewellery or modern style ones, you'll definitely get something that suits your needs.
Common Accessories in Fashion:
Fashion is never complete without proper accessories. Accessories like designer belts, clutch bags, bangles, etc. enhance your fashionable clothes and give you an exclusive look. Jewellery has always remained the top choice of fashion accessories. Jewellery makes your style look fuller and give you amazing complimentary help.
Jewellery – The Ultimate Fashion Accessory
Jewellery has always been the prime accessories for enhancing your look. In ancient times, jewellery made from precious metals and stones were a way of showing off the style and status of an individual. Even today, beautifully crafted jewellery items certainly add to your fashion style and give you the head-turning attractiveness.
Exciting Festive Offers on Jewellery by SBI Card:
This festive season, SBI Card has brought many exciting offers for its fashion seeking customers. Now following the latest fashion has become even more affordable with these SBI Card festive offers.
JOYALUKKAS – 5% cashback upto₹2,500 per account on a minimum cart value of ₹25,000
Validity- 19th October to 27th October 2019
GRT JEWELLERS – 5% cashback upto₹2,500 per account on a minimum cart value of ₹25,000
Validity- 18th October to 27th October 2019
MALABAR – 5% cashback upto₹2,500 per account on a minimum cart value of ₹25,000
Validity- 19th October to 27th October 2019
Click at SBI Card Offers and make the most of it by shopping online with exciting offers in the Jewellery section.
So, what are you waiting for? Make your festival joy shine bright with the attractive and designer jewellery from the premium jewellers in India. Use your SBI Credit Card to shop for attractive jewelleries and boost your looks while keeping your pockets full.
To apply for a SBI Card, click here.