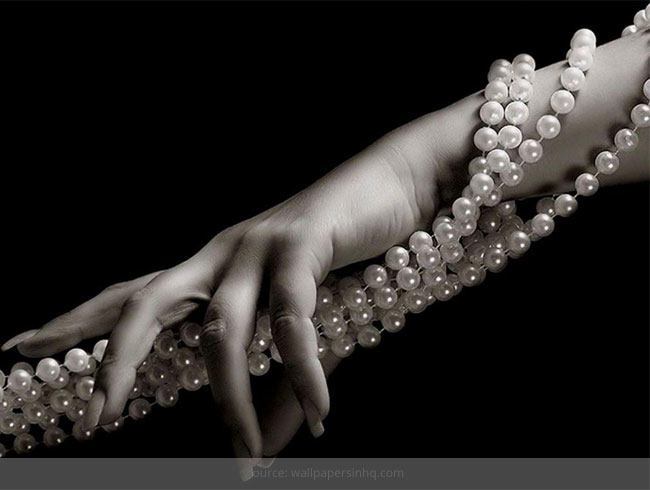 It's irony that Hyderabad being 300kms away from the ocean is still melting pot for pearls. Have you ever wondered why Hyderabad pearls are so famous?
Let's find out what makes Hyderabad pearls so famous!
The capital of Telengana obtained the sobriquet 'City of Pearls' because of the philanthropic benefaction of the Nizams, who had ruled this histrionic city for over two centuries i.e. from 18th century till mid 20th century. Their imperial reign, outlandish lifestyle and their penchant for craftsmanship attracted some of the world's seasoned craftsmen, especially from the Gulf which is the breeding ground for the original pearls.
During their glorious reign, they made sure these rare pearls were imported from the Middle East, which laid the foundation to the business of pearls in this city eventually. And thus, Hyderabad became the one-stop shopping destination for pearls.
Pearls today have become an integral part of this city's culture, which has boosted the tourism as well. Because of their imperial connection, pearls are also known as the 'Queen of Jewels'. Their unalloyed radiance and peerless polish have made these jewels a timeless preference for the women from all walks of life.
How pearls are obtained
There are actually two types of pearls – The real ones are obtained from the oysters, while the other type is the cultured pearls.
Did you know the pearls that have given the city its nickname, are actually sourced from outside, mostly from China?
After they are imported to Hyderabad, they are then moved to Chandanpet, a village outside of Hyderabad, where the entire village is involved in the exquisite art of pearl drilling. The art which they have been practicing for ages has made Hyderabad one of the largest pearl drilling centers across the nation.
Drilling is then followed by boiling that is observed for 4 days. The boiling bleaches, while fading the pearls from their original dark color. After the bleaching, pearls are then transferred into glass bottles containing a mixture of ether, water and hydrogen peroxide.
Pearls are basically found in three shades – pink, black and white. While black and pink have their own importance, white is the most commonly sought after shade when it comes to buying pearls.
Earlier, Arab traders traded not only diamonds to the City of Nizams, but also pearls. Some pearls were also imported from Ceylon (Sri Lanka), Japan, Venezuela Australia and Indonesia. But today it's the China that has dominated the Hyderabad market.
While natural or rare pearls are imported exquisitely from Tuticorin (India), Basra (Iraq) and Venezuela; cultured pearls are imported from Japan and China.
With an annual turnover of 500Cr, the business followed by a legacy makes Hyderabad pearls so famous.