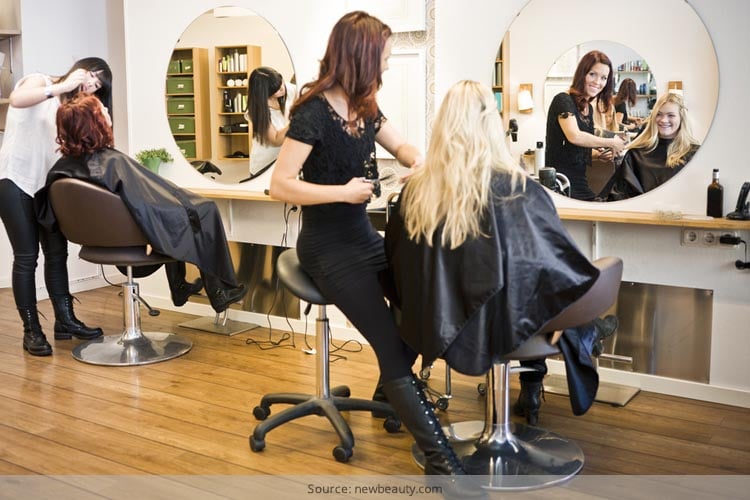 The celeb hub of India is, without a doubt, Mumbai. So it's natural that there would be an army of celeb beauty salons in the financial capital of the country. Apart from Mumbai, Delhi also has a fair share of celeb beauty salons. Another celebrity central city is Bangalore and you will find a good celeb crowd in the city down south. If you are a resident of any of the metro cities, you cannot miss out on visiting at least once or twice and getting yourself indulged and some tips on how to keep the celeb glow going on.
1. B-Blunt
Chain salons have cropped up across cities and though they are over-hyped, most of the services they offer don't justify the cost. But things are different at B-Blunt. The salon, together with its highly trained staff makes you feel that you are every bit the celebrity by rendering services 'fit for only a celebrity'. In fact, this was the main idea with which Adhuna Akhtar and Osh Bhabani establishment of their chain of designer salons thriving in all major cities like Delhi, Mumbai, Pune, and Bangalore. Now, this is a salon to visit when you need that quick fix for your never-ending hair woes? You may easily make it your go-to place for your grooming sessions. Initially named Juice, the team there could twist and turn, arrange and design your hair in the most elegant styles in as less as 45 minutes.
2. Metodo Rossano Ferretti
The capital city of India has hosted an insanely long list of international events. These events of great honor are attended by who's who flying in from across the world and to make sure they look their best, their luxury hotels guide them to Metodo Rossano Ferretti. This salon was opened specially to offer the beauty calming methods used by Italian hair experts Rossano and Lorenza Ferretti. It's one of the most renowned salons in Delhi and owes its fame to Dimitri Lafiandra. For the uninitiated ones, Dimitri is one of the best hair stylists in the country.
3. Jean Claude Biguine
Who doesn't envy the Jenner and the Hadid sisters and then adore them alike? Well, for the one inspired by the style ruling the international fashion, we suggest heading for the Jean Claude Biguine salon and getting that international treatment you so truly deserve. The French stylists of this high-end salon can provide you, in addition to that international treatment, a range of high fashion styles that only a few other salons have mastered. But to enjoy the services of this salon, you must be in Mumbai; as they have many outlets, but only one salon under the label in India.
4. Monsoon Salon
Haha! Do let the name troll you! This beauty salon is the farthest from being a wet and dreary disappointment. At the opulent salon, located in Delhi, one is introduced to the astuteness of the celebrated stylist, Ron Anker.
[sc:mediad]
5. Sylvie's Designer Salon:
Sylvester Rodgers, who loves to be called Sylvie, is not only India's first transgender celebrity hairstylist but also one of the best the industry has. The celebrity hairstylist used to be a surgeon in a London hospital who gave up her medical profession to pursue her passion for hair styling. You can have a taste of her art any day. Just walk into her luxurious hair salon, Sylvie's Designer Salon, situated in Greater Kailash, New Delhi and get a whole new makeover.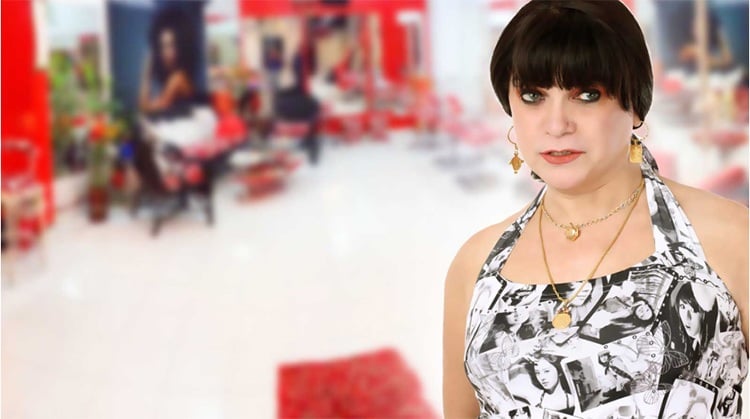 6. Christiaan Georgio
Sitting in the Grand Hyatt, Mumbai, the Christiaan Georgio salon is another huge name when it comes to quick fixes. No wonder all these super busy celebs head for this famous salon every time they need to get all glowing and glammed up within a tight time limit. Suppose you just returned from the shoot, and you have to run for one of those "Bollywood" parties. Where do you look for help? Christiaan Georgio is the answer. Be rest assured that you will walk out of the salon with a head turner of a hairstyle within 30 minutes of checking in.
7. Jawed Habib Hair And Beauty Salon
Jawed Habib is not an unheard name in India when it comes to hair styling and cutting. There is perhaps not one city in the country where Habib has not set up a salon. It's a well-established chain of salons and people trust them with their hair blindfolded. It's hard to decide which of the many salons offer the best services, but the Delhi chains are very close to my heart as they exceed the expectations in terms of the services they render. It's very pocket-friendly and at the same time, the label draws loads of celebrities to these salons.
8. Creme Salon and Spa
This salon in Delhi offers specialized treatments that could be easily compared to what we get in some of the best salons in the world. So, anyone fancying some international treatments but at affordable rates, book your appointment with Crème Salon and Spa this weekend.
9. Toni & Guy
Originally a UK-based salon chain, Toni & Guy, ever since entering the Indian market, has earned itself quite a name and a long list of high profile customers. We see celebrities from the silver screen visiting the renowned international chain impressed by the state of the art services Toni & Guy offers.
10. Mad O Wot
Sapna Bhavani is a huge name in the world of hairstyle, so when this renowned stylist decided to open a salon of her own, it had to be nothing but the best, and that exactly what it is. Sapna has the crème of the film industry as some of her most treasured clients like Hrithik Roshan, Mahendra Singh Dhoni, Virat Kohli, Priyanka Chopra, Gauri Khan, Mandira Bedi, Siddharth Mallya, and many more. You can join her clientele list too, by stepping into her Mumbai salon where her team offers personalized and excellent services to every customer who walks in.
The founders of these salons know what they are doing and are masters of their art. You can leave your hair to them and trust them with your mane makeover. But again, you may also discuss the hairstyle you want and set the expectation with them so they know exactly what you are looking for. Next time you want a renewed you, you know where to head.