Who doesn't like soft glowing skin and rosy cheeks? They are literally every girl's dream as they add a new dimension of attraction to every face. We all can get fairy like blushed faces in minutes after all the market has numerous options. But makeup is just that – makeup, and it wears out as the day ends. We are looking for something more natural here, something that stays long after the foundation, the blush, and the highlighter is gone.
You must wonder, how is it even possible, as we generally associate rosy cheeks with peachy complexion and we are a race blessed with more warm shades of skin. And as much as we cherish the kiss of sun, we can totally get all that pinkie hue of rose that shines with health.
Top 10 Tips To Get Rosy Cheeks Naturally
Still dubious? Well, here is how to get rosy cheeks naturally without makeup.
1. Having A Balanced Diet:
A healthy meal is inevitable to get clear and beautiful skin that shines with a glow. If you have a healthy meal, it will automatically shine through your skin and hair and make you look fit and pink. Even when you are on a diet you must never miss a meal and do away with crash diets. Crash dieting is the worst thing you can do to yourself. A human body needs at least 4 meals a day, which would mean, you cannot miss breakfast, lunch, dinner or snacks to be in a state of perfect health. Skipping meals also make your skin dry – not something you want.
Don't forget to add the protein-packed sprouts to your meal every day as they are beneficial to the overall betterment of your skin.
Lentils, again a protein provider, is an essential part of your diet. Vegetarians or vegans who do not get proteins from meat or fish must not skip on lentils.
But even if you are a non-vegetarian, we suggest you bring down your consumption of red meat. Instead, have plentiful fish and chicken and eggs. Thing is lamb, mutton, pork or other red meats contain cholesterol and saturated fat more than chicken and fish and these are not beneficial for your body.
Include low-fat milk and other milk products like curd, ghee, and butter on your platter. Milk works like witchcraft to better your skin.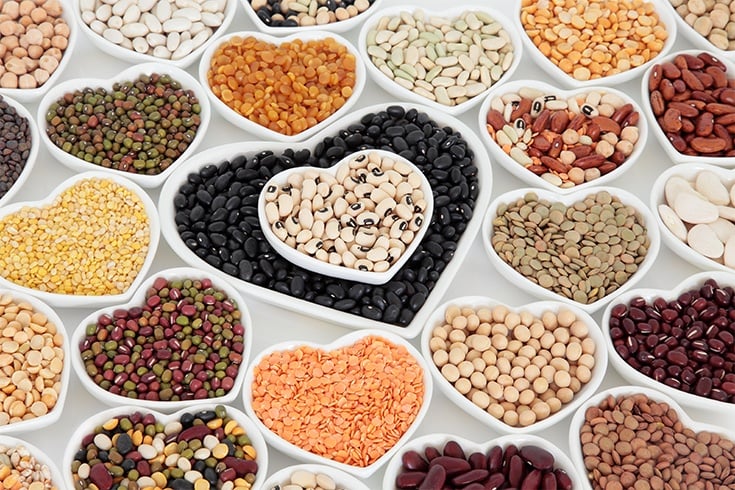 2. Binge On Vitamins E & C:
Two vitamins that are the nectar of life for your skin are vitamin C and Vitamin E. Daily intake of these soluble vitamins will leave you with a glowing skin, whereas a lack of it would give you cracked lips. Even dry skin is a sign that your body needs more of these vitamins. To make sure you get an adequate supply of vitamin C and E include enough fruits and green veggies on your plate. You may also consult a doctor and start taking supplements.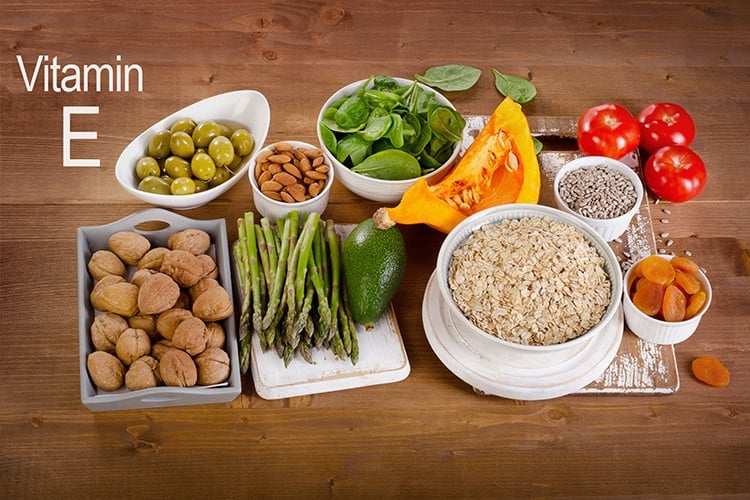 3. Anger And Stress Management:
Anger and stress are the two culprits that strip your face off its natural glow. But life sends a curve ball every once in a while that gets us on our feet. Yoga and meditation are things that can help you deal with your bad times. Get enough sleep, at least 8 hours every night, try to steal a few naps if possible. Sleep helps you escape stress, feel fresh, and relaxes muscles. Your skin starts glowing naturally as while sleeping the skin secretes oil that keeps it well moisturized and nourished. This will get you the rosy cheeks you want.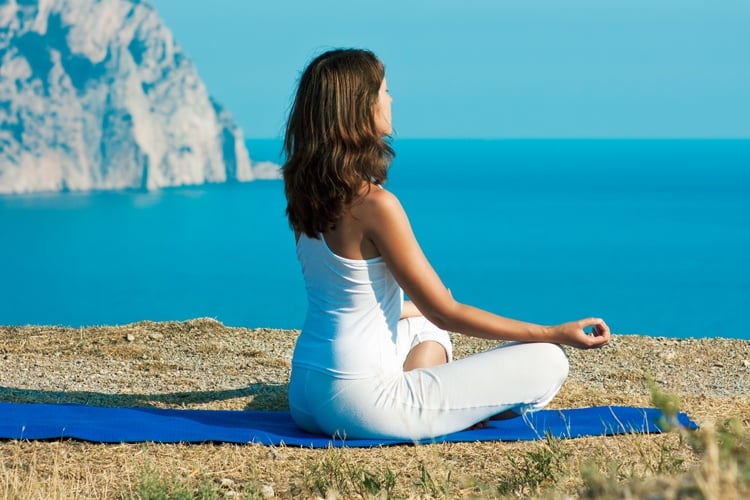 4. Regular Exfoliation For Rosy Cheeks:
Exfoliation is another great way of getting that rosy hue on the skin naturally, as it's more often the accumulation of dead skin cells that make our skin appear lifeless and dull. Removing them reveals a new layer of clear untanned skin. Exfoliation also rids our face of the pollutants, grease, dirt, and pollen that blocks the pores. But we don't suggest you scrub your skin every day, instead, scrub it with a mild exfoliator, preferably a homemade one, once a week.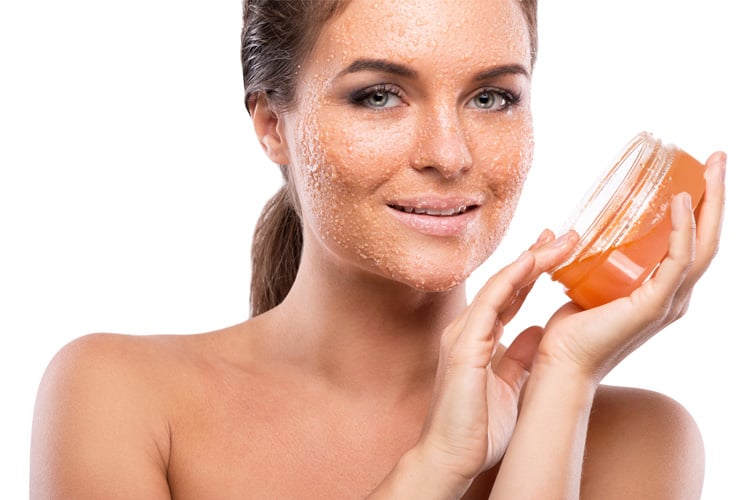 5. Slather That Moisturizer:
Loading the skin with enough moisture is another easy way to make your cheeks look rosy. As we explained how scrubbing plays a significant role in skin care, but we cannot deny that in the process, they strip the skin of its natural moisture. Always keep your skin well hydrated, and take a little extra care after exfoliation. Pick a label that has an added dose of vitamin E. If you have a sensitive skin, you may go for a herbal moisturizer that has aloe vera or avocado. Never skip moisturizing after a bath or a face wash. The idle routine to be followed is, hydrate your face in the morning after a bath, and at night before going to bed. This will make your skin soft and be a precursor to a rosy complexion.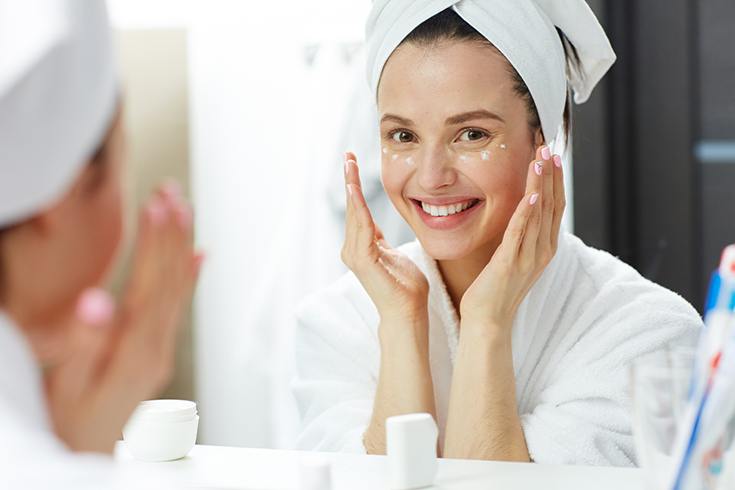 [sc:mediad]
6. Increase Your Water Intake:
Just like external hydration, internal hydration is important too. So, sip…sip…sip. Not tea, coffee, or caffeine that much, but water. Plain water satisfies all your hydration needs and the idea is to drink at least 8 glasses of water every day. But if it turns boring, you can sip on coconut water, buttermilk or fresh juices also. You can flavor your water by adding slices of cucumber, tulsi leaves, carrot, lime, or mint leaves too. These would make for great anti-oxidants and help flush out all toxins from our body.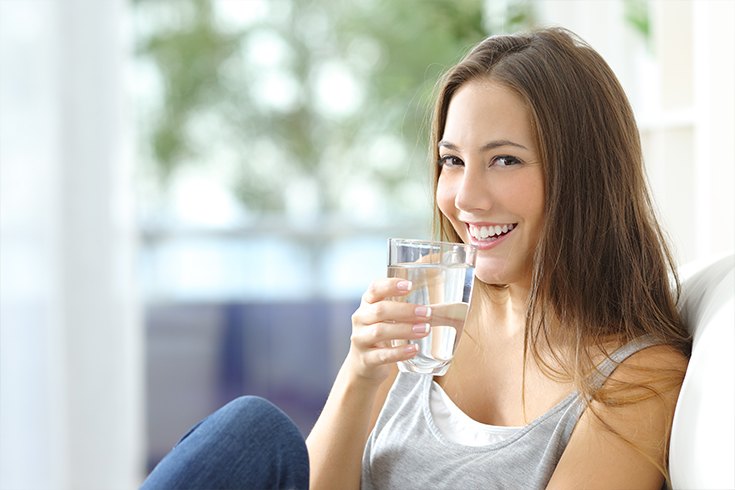 7. Using A Mild Bleach Can Help:
Mild bleaching is also an effective way of getting rosy cheeks naturally. But we are not talking about slathering your face with harmful chemicals every once in a while, instead, we recommend the use of natural bleaches like vinegar and tomatoes juice that help you get rid of tan, enhance complexion, and yes, give that pinkish glow to your skin too. Avoid stepping into the sun right after applying these bleaching agents. Apply them preferably in the evening time so your skin gets an entire night to rejuvenate. Also, always carry an umbrella and wear sunscreen to shield yourself from the harmful UV rays.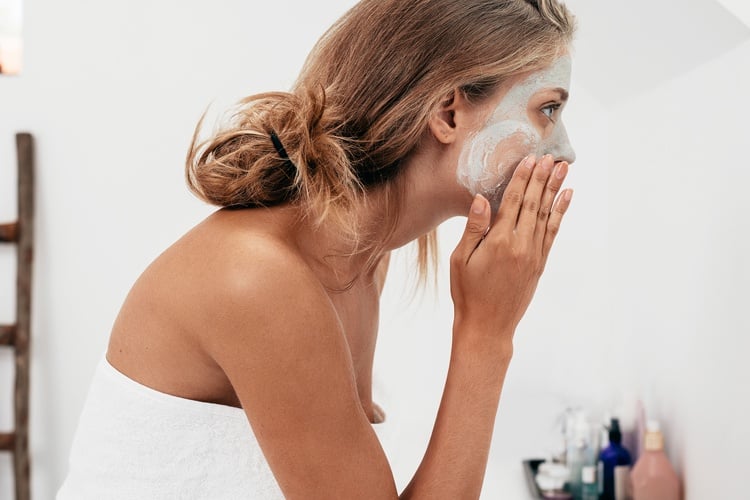 8. Massage Your Face For Rosy Cheeks:
Your face will glow naturally if there is a healthy blood circulation under the layers of your skin. To boost the blood circulation massage your face every three days. You don't need to be a certified masseuse to pamper your face. Just tap your fingertips lightly on your face in small circular motions, first anti-clockwise, and then clockwise at least for 15 minutes. Use a facial cream or a mix of essential oils for doing this face massage to get better results. A boosted blood circulation will give a flush of red on that face.
9. Get Rosy Cheeks Using Aloe Vera Gel:
We all know, aloe vera gel has some magical properties and is also a great natural antioxidant and is used in many products to cure various skin problems. Its skin-friendly property has made it a vital ingredient in various beauty gels and skin creams. The plant can be grown at home in a tub very easily. And we won't be surprised if many of you already have it. Cut a leaf, scrape the gel in between and massage your face with this gel about twice a week. Let your skin soak in its goodness then wash your face with warm water.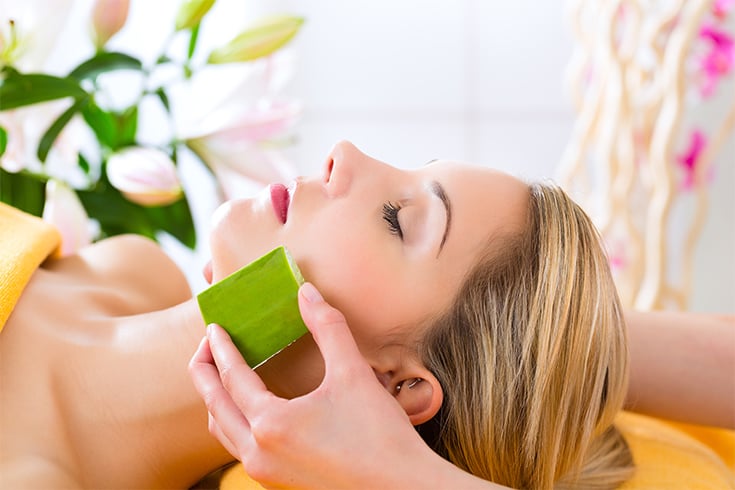 10. Miracle Face Packs For Rosy Cheeks:
These natural face packs are super easy to make and you can find all the super ingredients at home.
Face Pack 1: Cucumber Face Pack
Cucumber has been known to have cooling effects on our skin. When mixed with other natural ingredients, it betters our complexion
Things that you will need:
2 tablespoon grated cucumber
How do you apply: Mix all ingredients well to form a smooth paste, not very thick, not very runny. Spread it evenly on the skin and allow it to dry. After 15 – 20 minutes rinse your face with warm water. Follow up with a good moisturizer.
Face Pack 2: Almond Face Pack
This almond face pack is known to give a glowing skin and a rosy shine to the cheeks even when you are wearing no makeup.
Things that you will need:
A few rose petals, crushed
Mint juice – 2 tablespoon
How do you apply: Mix the ingredients well; if the paste is a little too thick, you can get your desired consistency by adding raw milk (for dry skin) or rose water (for oily skin). Apply it all over your face and let it dry. Wash it off and apply some moisturizer. We suggest using this face pack at bedtime, so you can avoid getting exposed to the harmful rays of the sun right after use.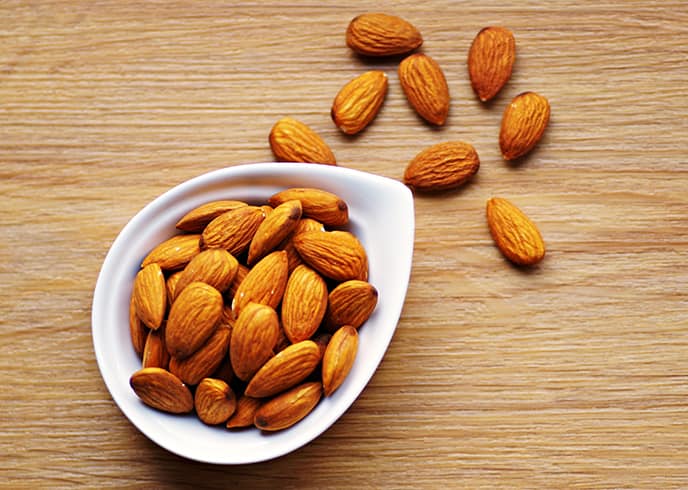 Face Pack 3: Beetroot Face Pack
Beetroot is one of the best natural ways to get a rosy hue on your cheeks without makeup.
Things that you will need:
2 teaspoon beetroot juice
How do you apply: Mix both the fluids, pour it into a little glass jar, and shake well. With a cotton pad, apply this liquid on your face gently. Apply only on the blush area. Let it sit for 20 minutes and rinse off under running water. Don't use a towel as it can rub off the color. Don't use a moisturizer for next 30 minutes.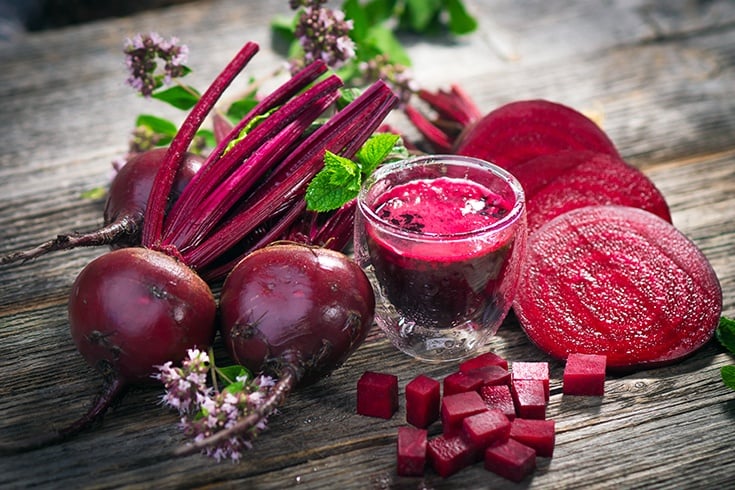 All the above-mentioned tips for rosy cheeks will work wonders on your face, but you must follow them regularly. You cannot just do it once in a while and expect dramatic results. These tips work for all skin types and would not produce any side effects. Flaunt your rosy cheeks and make heads turn your way effortlessly!