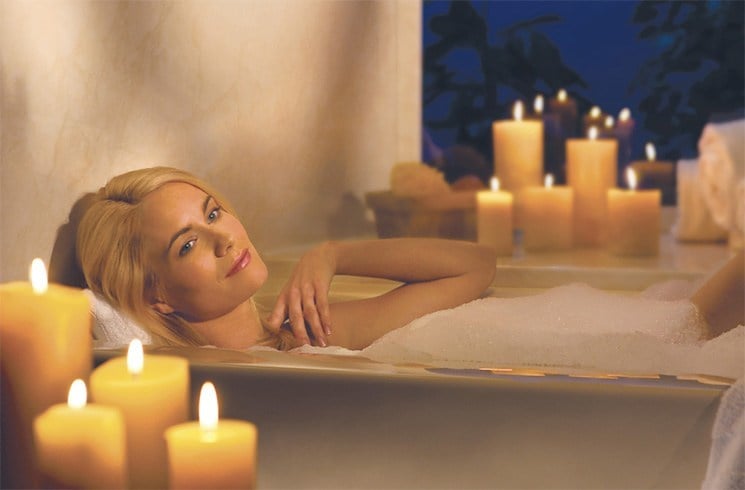 A simple detox bath recipe is all that you need at the end of the day, and here's why. With detox baths, you would notice your skin getting back in shape, which means you would watch it glow and shine, just like it did as a teen. Detox actually means to remove the toxins from the body, but not through artificial means and costly spa trips, but through DIY homemade spas so natural.
Your body would be in good health, the waste and toxins would be done away with and you would also help yourself lose a good amount of weight the healthy way too. So why wait any longer, indulge in the detox bath recipes below and gift yourself a renewed sense of life, once again! Here are detox bath recipes to try at least once.
Let's get started with simple detox bath ingredients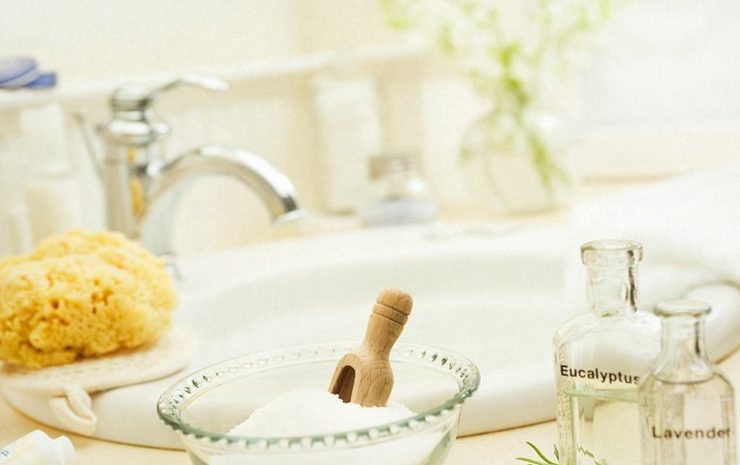 1. If You Want To Lose Weight
For those of you who have been hitting the gym and yet haven't seen results like you desired, it is time to indulge in a little magical detox bath. The detox bath ingredients in this one are amazing to use, which helps do away with the fat cells from outside, by subliming them into waste and flushing them out.
[Also Read: Add Detox Veggies In Your Diet]
Ingredients:
Epsom Salt
2-3 Drops Of Aroma Oil
½ Cup Baking Soda
Grab a handful of Epsom salt for this one, and submerge it into a warm bathtub filled with water. Immerse yourself into the bathtub for half an hour, washing off with clear warm water thereafter. You may choose to use two to three drops of aroma oil for energy stimulation too. Check out this recipe here.
2. Exfoliate The Skin And Bring Back Into It Some Life With Baking Soda
Baking soda is a wonderful ingredient for detox baths, and if you have been following our posts closely, we did mention about the various ways baking soda can be used to help with beauty and spa treatments at home. You can now rewire and energize your tired feet and soles, simply by dipping into a blissful tub of warm water to which a handful of baking soda has been added.
[Also Read: Homemade Coconut Oil Lotion]
3. Your Baby Needs A DIY Detox Bath Too
[Also Read: Lose Weight With Water]
Yes, our little angels at home are always on the run and swirling around. Sometimes falling into dirt patches or rolling away with the pets too. We really should be careful about their health, since the early months to the early ages are the most vulnerable for them. Start by giving them a detox bath once a week, and they would be thankful for the overall wellbeing and care you've shown once all grown up.
Here's how you can give your kids an immune boosting detox bath.
Ingredients:
¼ Cup Baking Powder Or 1 Tsp. Vitamin C Powder (This Is The Water Neutralizer Incase The Water Is Chlorinated)
¾ Cup Epsom Salt Or Magnesium Flakes
2 Tbsp. Bentonite Clay
1 Tbsp. Coconut Oil Or Olive Oil
2 Drops Of Wild Orange Essential Oil
Method: Add the neutralizer to the warm bath and let it sit for 2-5 minutes. Then, in a bowl mix the salts, coconut or olive oil and the essential oil. Mix it with the bath. Next, add the bentonite clay.
Let the kids enjoy the soak for 20 minutes and m ake sure no soap is used when getting a detox.
4. Ease The Sinus And Migraines
Sinus and migraines, nightmarish experiences to deal with and we all know what they can be like when under an attack. Here's a simple way to deal with them all, and that is by decongesting the nasal tract and improving the respiratory system, sans medication.
Ingredients:
1/3 Cup Epsom Salt
1/3 Cup Sea Salt
1/3 Cup Baking Soda
3 Tbsp. Ground Ginger
1 Cup Apple Cider Vinegar
Method: Mix all the dry ingredients together thoroughly and add it into your bath soak. Add the ACV next into the soak. Try enjoying this luxurious soak just before bed time as it will help you sleep well and help with the cold congestion too.
[sc:mediad]
5. Fight Anti-Ageing
The benefits of green tea cannot be undermined, and you may have read our posts on the same that explains what green tea can do for you. From helping with weight loss to battling the prance and dance of free radicals, protecting the body from the harmful UV rays of the sun and more, green tea does magic for us all.
Ingredients:
1 Cup Baking Powder
1 Cup Epsom Salt
2 Green Tea Bags
Method: Mix the baking powder and salt into the warm water and soak in the green tea bags too. Green tea is an antioxidant that relaxes body, soothes sore muscles and rashes. Soak yourself for 20-40 minutes and make sure you stay hydrated and drink plenty of water after the soak.
6. Need Sound Sleep
Before we retire tonight, let's pledge ourselves a night of blissful snooze. We would like to help you detox with easily available detox bath ingredients found in the kitchen.
[Also Read: Homemade Skin Care Recipes]
Ingredients:
handful of Epsom salt
1 tsp of sea salt
handful of baking soda
3 tbsp. crushed ginger
Method: Soak yourself in this bath for 20 – 30 minutes. Make sure you keep yourself hydrated all the time.
7. Mustard Detox Baths Help Release Stress
Stress, tension, anxiety pangs et al, can be very harmful unless you really keep the levels in check. But in this day and age, such symptoms are growing and all thanks to the fast paced lives we lead. Come back home to a mustard detox bath, at least once a week and find eternal bliss in that hot tub doing so.
We hope you find the best solace while experiencing one of these easy detox bath recipes today. If you have any homemade detox baths of your own that you have tried and have experienced magical results, do write in and share the same!