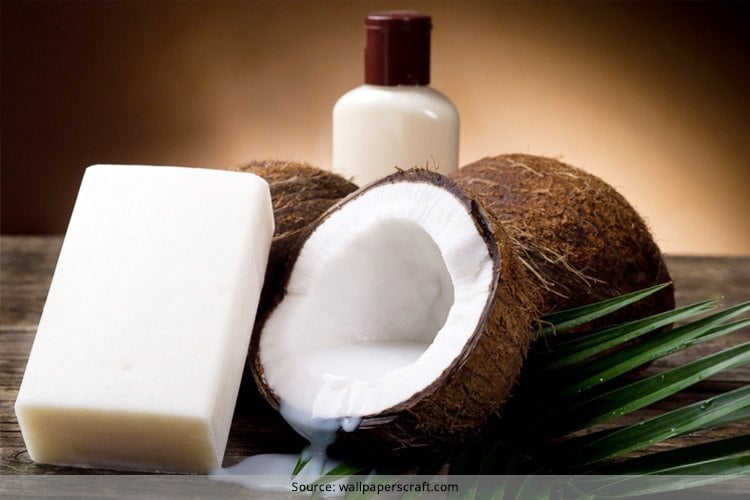 We really have no idea what goes into the making of lotion bars found at retail and drugstores. And we really don't want to take a chance, digging into them, using them, only to see horrendous results at the end of the day. You never know what the ingredients can do to your skin, and this is why we are here to ask you to read this post on how to indulge in homemade coconut oil lotion bars.
[Also Read: Coconut Oil For Face]
How To Make Coconut Oil Lotion Bars
We aren't asking you to run around for the ingredients to use in the making of homemade coconut oil lotion bars as well, since most of it is easily available at online stores of repute to pick from, or at home. So without much ado, let us present to you the making of homemade coconut oil lotion recipes and bars that involve just three steps and ingredients.
Ingredients
With the help of a measuring scale, we would take equal amounts of beeswax, coconut oil and shea butter.
We would suggest buying pellets of beeswax and not the chunk, since the pellets are easier to handle and dissolves faster than the chunk. If you do not find a local grocery around selling beeswax, look online for the same and especially sites that help with recipes on various lotion bars such as how to make coconut oil lotion bars etc!
Begin with melting a quart cup of beeswax into the coconut oil on low flame. Add to this a cup of shea butter and allow the three to mix over the flame. The three should melt well and form a liquid. Once that happens, gradually remove the pan from the flame and now add to this ten drops of any aroma oil of your choice. To be very safe, when using aroma oils, we would want you to pick the same from reputed stores only- they sell the highest quality for a good price.
[sc:mediad]
Most Coconut Oil Lotion Recipes stick to this formula of mixing, after which you should use soap molds or cupcake molds, into which the concoction shall be poured. However, ensure that parchment paper is used to line the inner part of the molds. You may opt to choose the type of molds you want to use, but ensure that they are hardy enough to stand the mid level heat of the liquid when using the homemade lotion recipe. Place the moulds in a cool and dry place and let it be that way for twelve to twenty hours- basically overnight would be best. The soaps would automatically harden.
[Also Read: Refined vs Unrefined Coconut Oil]
The next morning, you can now use the soaps for perfect Coconut Oil Skincare. And yes, now that you have learnt how to use coconut oil homemade lotion bars and make them too, we would invite you to send us your recipes as well.
There are a bunch of DIY coconut oil lotion bar recipes out there that can help you with a holistic bath each day, but we would want to hear your recipes too. So be someone's secret Santa and send a recipe they have made or maybe share yours for the world to use.
We hope you loved this post on using coconut oil to make homemade DIY lotion bars!