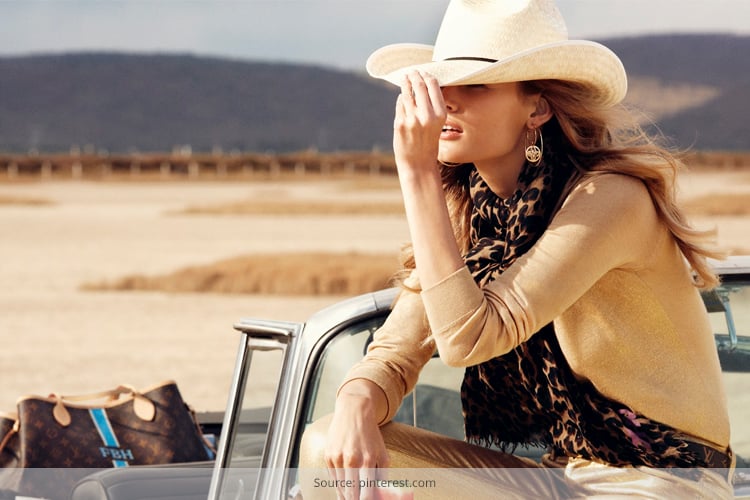 What do you give the top most priority for while traveling – Comfort or Style?
If you are torn apart trying to be comfortable and stylish while traveling, then Fashionlady is here to guide you!
Sometimes, we stuff our suitcases choc-a-bloc with all sorts of clothes, make-up and accessories. Later,  when you look at the horrible tangle of moisturizing creams, out-of-season clothes and heavy glitter rouge, you wonder 'what was I even thinking'?
Traveling light, easy and stylish is an art in itself! This is what we think about being chic and smart with cool accessories for traveling:
Scarves & Shawls: You remember that half-frozen state of yours in the chilling air conditioning effect on trains and airplanes? Carry pretty monotone scarves/stoles/shawls to keep you warm, protected and stylish! Drape the stole attractively around your shoulders or tie the silk scarf in a pretty,stylish knot.
Shoes: Do people a favor by not wearing your sticky running or workout shoes on trips. Also, if you are wearing sandals, combine them with socks to keep your feet warm and cozy. Try out comfortable non-athletic and beautiful shoes which will help you be on the move comfortably.
Socks: Accessorize with ankle-length colorful socks to go with your capris/ 3-4th leggings. For the more formal look, wear socks in monotone colors. Make sure these socks are made of 100% cotton or wool because these fabrics help in avoiding smelly feet and keep them protected from dust & grime.
Jackets & Shrugs: You can easily jazz up any outfit with a full length or cropped shrug with long or short sleeves. Color co-ordinate the shrug with your outfits – Black is one color which goes well with all kinds of outfits.
For those who love denim or cloth jackets, can use them to turn a simple jeans and tees into a stylish ensemble.
[sc:mediad]
Handbag: Now, you need a nice, solid and stylish handbag to store your umpteen necessary objects. Get a good tote bag in a stylish cut and pattern or a classy travel leather bag.
For the adventurous and on-the-go ladies, you can even carry a sturdy yet cool backpack.
Jewelery: Wearing heavy bracelets and chunky neck pieces is definitely a bad idea while traveling. Instead opt for light-weight, durable yet stylish fiber and wooden jewelery.
If you like to wear gold or silver jewelery, then wear a simple yet tasteful gold pendant, studs and singular bracelet. You can opt for an elegant watch or a funky sports watch to keep track of the time.
Hair: While traveling in trains, airplanes and buses, tie up your hair into  a cute ponytail or at least push it back with a pretty Alice band. For the feminine yet non-messy look, tie your freshly shampooed hair into a french or fishtail braid or Grecian style braid.
Sunglasses: Stepping out into the heat is definitely a big headache! Beat the heat in a cool way using stylish sunglasses with cool, shaded lenses.
Headphones: Last but not the least, headphones will keep loud irritating voices, boredom and honking horns at bay! Get headphones in funky colors and plug them onto your ipod/ipad/mp3 player and listen to your favorite music tracks.
Isn't this making traveling fun and stylish? Hope you liked it!
Stay tuned for more such posts!!