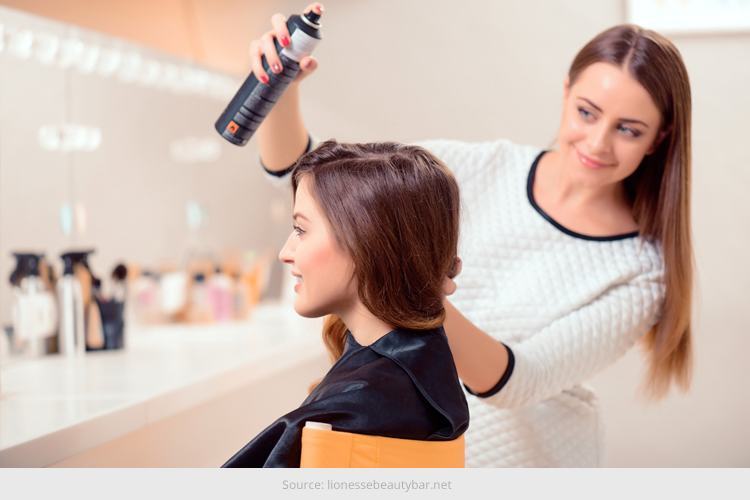 Just shampooing and conditioning isn't enough for the hair to grow long and strong. What we need is utmost protection and care for our hair, so that we allow our tresses to grow with safety and love. The harmful UV rays of the sun and the elements around- dirt, pollution and grime, along with build-up on the scalp does lead to a lot of hair loss and scalp issues. This is why our trichologists always suggest the use of hair sprays to protect the hair and the scalp.
Homemade Hair Spray With Coconut Oil
The chemicals found in hair sprays made commercially can actually do more harm than good. To beat that, here are a few DIY hair sprays which can be made at home easily. Take a look at these DIY hair sprays and learn how to make them using natural ingredients from the kitchen at home.
5 DIY SPRAY FOR HAIR TO MAKE AT HOME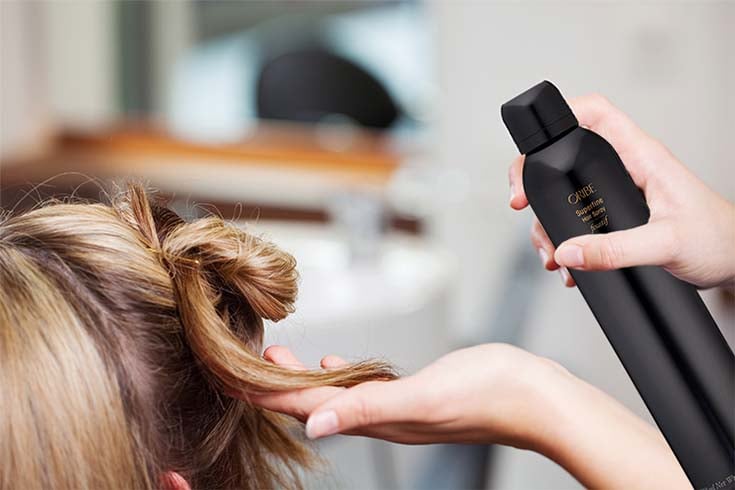 1. An Easy DIY Spray For Hair
Your hair needs to be set chic and managed with utmost care all day long, which is why we need
A Tbsp Each Of Hair Gel
Water
Sea Salt
Coconut Oil
Create a humectant day use mask for the hair. Start by filling a spray bottle with warm water. Into this warm water, add the ingredients together and give it a good shake. Wait for half an hour and then keep the bottle in the freezer.
[Also Read: How To Take Care Of Your Hair in Humidity]
Use it as a DIY hair spray as and when you want. Your hair stays protected since each of the ingredients layers the strands and shields it from the hot sun out there.
2. Coconut Hair Spray
To lock in the moisture and to seal the hair with love, protecting it from the UV rays of the sun is a must and the pollution too. This is why it is so important to have the right ingredients used in the DIY sunscreen spray for hair; coconut oil is the best protector and humectants we can think off. We need
1 Tbsp Of Coconut Oil
1/2 Cup Of Water
A Dash Of Lime
Mix the ingredients well and pour into a bottle. Allow the ingredients a nice shake before placing it in the fridge for an hour. Shake and spray on the hair before you head out to work.
3. For Soft Shiny Hair
Right after your shower and when the hair is damp, before you use your fingers to detangle your hair, you can use this recipe. The Beach Hair Sprays recipe mentioned helps detangle and remove the oiliness from the hair, giving it a healthy look.
You would need
1/2 Cup Of Water
1 Tsp Of Jojoba Oil
1 Tsp Of Coconut Oil
[sc:mediad]
Mix well and kept in the fridge for an hour to set. Spray before you hit the pool parties and the beach. The concoction is known to not allow any dirt and grime stick to the hair strands.
4. To Lighten The Hair
If you would like to lighten your hair, naturally and slowly, you then can use
20 Volumes Of Hydrogen Peroxide
1/2 Cup Of Water
1 Cup Of Lime Juice
Mix the ingredients well and keep it in the fridge for an hour to set. Before you leave for work, you may use this DIY hair spray to protect the hair, and in a weeks time the hair tinge would change its hue.
5. For Shiny Long Hair
Fed up of the build-up and the UV rays spoiling your hair? We all need help and this time it would be with hibiscus flowers to the rescue.
What you need to do is to boil a bunch of hibiscus petals and strain the dark red water. Keep it aside and add two drops of jojoba oil to it. The two forms the best humectants and conditioner for the hair. Spray on the hair as and when you need to, especially before going out. Your hair will shine and bounce!
We hope you loved this post on the five DIY hair sprays to Protect Your Hair from Sun, to shine your hair and to lock in the moisture too!