Quite often we are told that the hair oils and hair products or hair styling packages have natural ingredients in them. This can be true to a certain extent, but how sure are we that the ingredients within are actually good for our hair. Companies and brands claim to provide the best hair care and services with their products, but we see the opposite in most cases. Lost, so are we, this is why we would like to bring to you the ingredients to Look For in Natural Hair Products, which every consumer should know. This isn't only about the Indian made brands but foreign made brands too, and one must look for the ingredients to look for in natural hair products, assuring us that the product is safe to use. Read on!
Top ingredients to Look For in Natural Hair Products
1. Check For Shea Butter
Shea butter has plenty of fats in it and is an emollient too, which helps shield the top surface of the hair strands and protects it from the harmful UV rays of the sun. It also helps lock in the moisture and seals the moisture in so that water is not lost from the hair.
[Also Read: Natural Hair Care Tips]
2. Coconut Oil
Most hair oil ingredients list would have coconut oil as one of its key ingredients in the mix. Coconut oil hydrates and moisturizes the hair, while the emollient within seals the moisture in the hair strands too. A daily massage to the hair with coconut oil helps double up as a leave-in conditioner as well, and makes the hair, longer and thicker.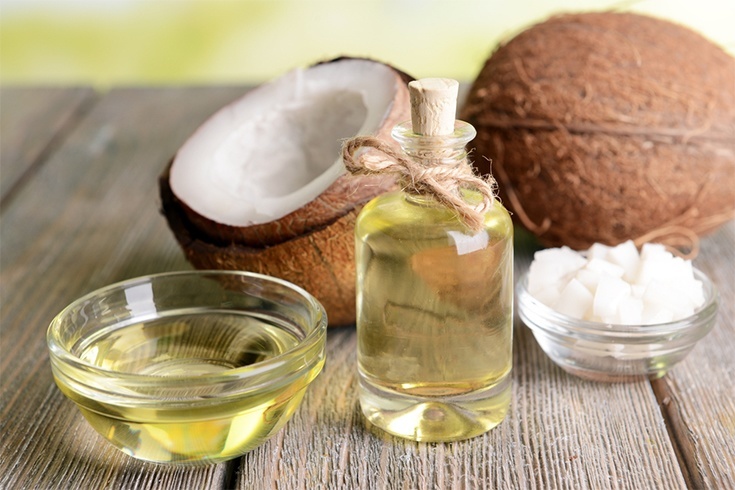 3. Look For Aloe Vera
Some companies use a small amount of aloe vera in their products to promote hair growth and to treat issues of the scalp too. Aloe vera has hair promoting properties and can help stop hair fall to a large extent, which is why a small dose can be used topically with your regular shampoo if you don't have an aloe vera based shampoo.
4. Vegetable Glycerin
There are Natural Hair Care Ingredients, such as vegetable glycerin that double up as humectants and helps bind water to the strands. Glycerin in the product helps create oil layers on dry hair strands helping lock and seal moisture in the hair.
[sc:mediad]
5. Jojoba Extracts Are A Must To Have
The reason why jojoba oil extracts are used by most companies as a key ingredient in making their hair oils is because the oil has natural humectants that helps seal the moisture in and protects the strands from the harmful UV rays of the sun. It also helps glands produce just about enough oil on the scalp, and controls overproduction too. This helps keep your hair, healthy and naturally shiny.
6. Olive Oil Is An Ingredient Too
To soften your hair and have an emollient in the mix, olive oil is used as a sealant in some of the best hair oil for natural hair growth. Look for the extra virgin ingredient, which assures you that no chemical treatment or processing was done to the oil before it was used to make the hair product.
7. Castor Oil For Thick Hair Growth
Since time immemorial, castor oil in small quantities has been used as a helper to grow long and thick hair. Brands and companies these days use the same ingredient to help combat hair loss and hair fall issues. Castor oil helps clear build-up on the scalp, and prepares the hair for better growth too.
8. Honey Is A Natural Ingredient
One of the best ingredients which we all know about is honey; a light humectants which has antibacterial properties. Honey helps hydrate and moisturize the hair and the scalp, and also helps clean up the scalp from build up too.
There are many more natural ingredients to know off, but as of now we would like you to focus on these, since most of them are found in the hair oil for hair growth and thickness products we see online or at retail stores.