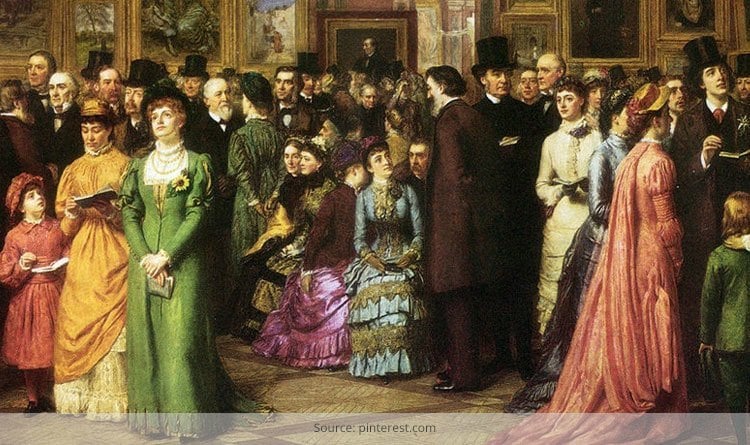 When we talk about vintage fashion, we cannot just ignore the Victorian era. The image of a woman decked in long ruffled dress of silk and organdy and holding a parasol would let us know about the Victorian Era fashion.
During this era, clothes were not only intended to look attractive, but were cut in detail to form a classic silhouette. With the boom of industrial revolution in England, clothes were more elaborate and extravagant.
The gowns which women wore in this era comprised of several pieces worn under the dress. Those dresses and stockings were cut in different styles to flaunt the figure in a modest way. The undergarments/corsets usually had whale bones to give the desired shape to the dress.
A woman had to wear a total of 8 pieces to complete her attire and these include drawers, slip, corset, petticoat, camisole, bustle or polisón, underskirt and jacket/T-shirt.
Here some of top picks of Victorian Era Fashion. Have a look!
[sc:mediad]
The Victorian era fashion used a large amount of fabric which is why you could see a lot of fashionable Victorian era clothing items like hoop skirt, ruffled dresses, the bloomer costume, etc., come into the picture. Check out some of the Victorian fashion and Victorian style dresses that you could try out on your kids!
Victorian Dresses For Girls
Don't you think the above Victorian era dresses and Victorian gowns would make your daughter look like a little princess?
Let's take a look at some Victorian inspired clothing that you can wear for your prom night!
Victorian Prom Dresses
Did you know that Victorian outfits made for great halloween costumes? The below images will show you that this era was not known just for its Victorian ball gowns!
Victorian Era Halloween Costumes
Whether you want to wear a Victorian lady costume or a gothic Victorian clothing, you need to remember that hats were an integral part of the Victorian attire.
Victorian Hats For Women
Now that you have a fair idea of what the Victorian era fashion was, it's time you have a glance at the Victorian footwear.
Victorian Era Shoes
Well, these are some of the top picks from Victorian Era Fashion!! Stay tuned for some more vintage collections.