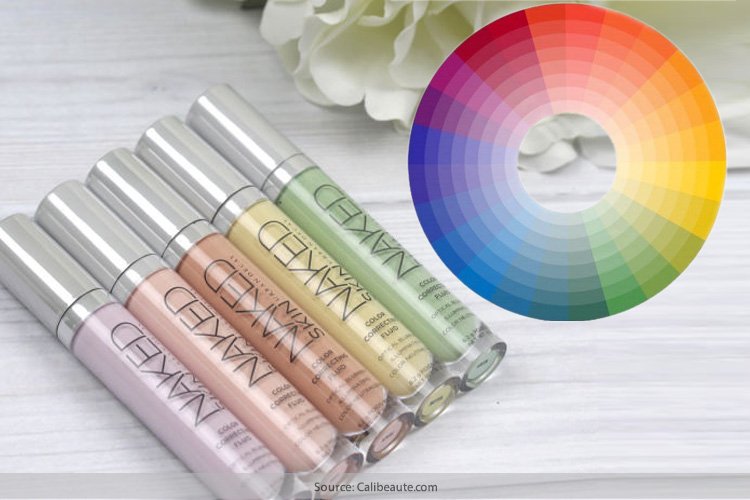 We have spoken about concelaers in the past and of the color wheel too, which are important scientific aspects on ensuring that the flaws on our skin are hidden using such techniques. And one of them which is most important to know off would be color correcting fluids. What are color correcting fluids you ask? Well, let's just say they are the reasons why our heroines look so flawless and gorgeous. Not all Bollywood and Hollywood celebs are born with immaculate skin tones and features, and it is the use of color correcting fluids that help conceal the nitty-grittys on a face. Here is what you need to know about color correcting concealers, so pay good attention and read on!
[ Also Read: Fancy Tutorial On Makeup With Red Dress ]
Beauty Geeks Hear-Hear!
You've heard of contouring and highlighting, right? These are techniques in makeup, and color correcting too is a part of it; all three are a must to use which form the bailiwick of any makeup saga. The basis of color wheel theory is used here to understand the art of color correction, which means in layman terms to correct the imperfections or discoloration on the face. For example, if you look at the color wheel carefully, you would notice how lavender can correct yellow problems of the skin! Green can correct red and so on!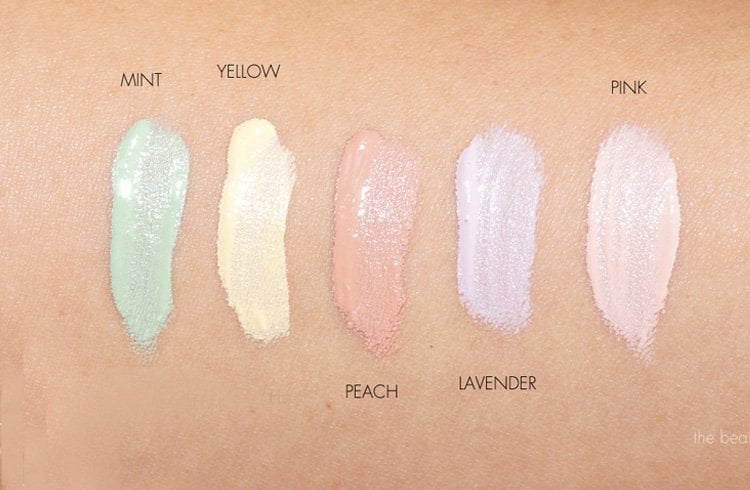 Do You Need Color Correction?
To be honest, we all do- unless of course, you are one of the luckiest few that are born with the skin of a princess and a flawless complexion. Color correcting fluids help even out the skin tone and shuns away blemishes, dark circles, redness of the face and more.
If you have redness on the face, you would need to use green concealer
If you have mild rosiness on the skin, look at a yellow correction fluid
Dark circles can be done away with yellow corrections
Dark circles on dark complexion can be reduced with an orange correction fluid, and
Pimples, acne and red spots needs a green concealer again
[sc:mediad]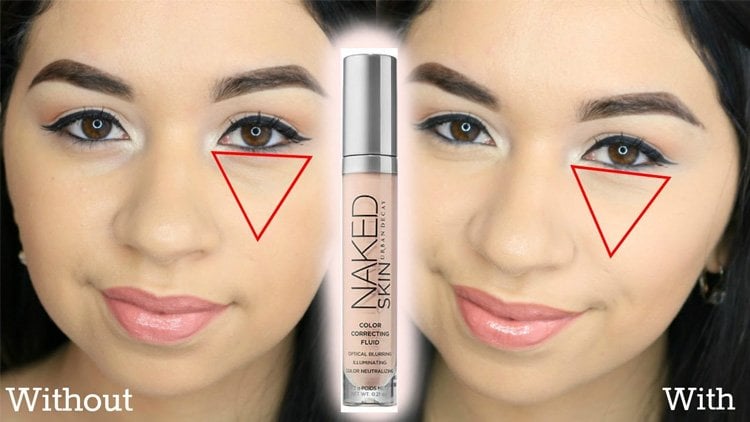 How To Apply?
When learning more about concealers and correcting fluids to use with your makeup, look deep into the aspects of how to use color correcting fluid – why is that? This is because once the base if done and when you see imperfections on the skin, you would want to get it neutralised and minimised, diminished altogether. It is very easy to correct the dark circle marks under the eyes, using orange or yellow, based on your skin tone respectively.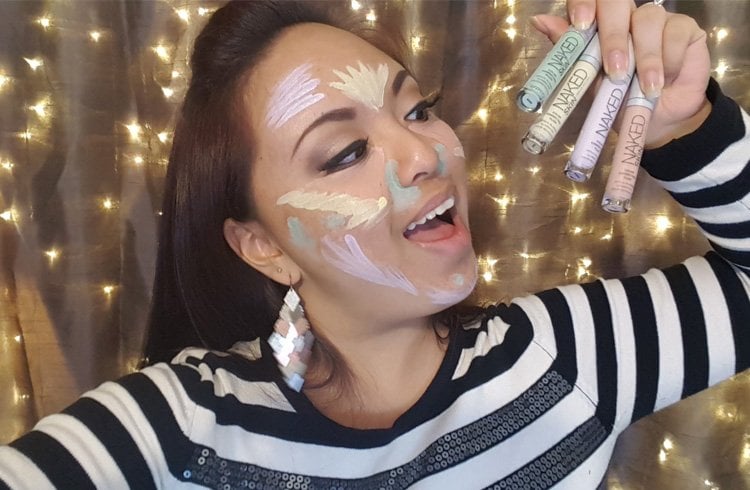 While the color corrector makeup fluid you need to use would be one depending on the type of problem your skin has, using full-coverage foundations and not sheer ones would be the best thing to do. This is because, some color correctors such as green ones would show through the sheer foundation. So anything between medium to high coverage would be the best to use; most bridal makeup artists use high density coverage and pansticks, which can help with the build-up.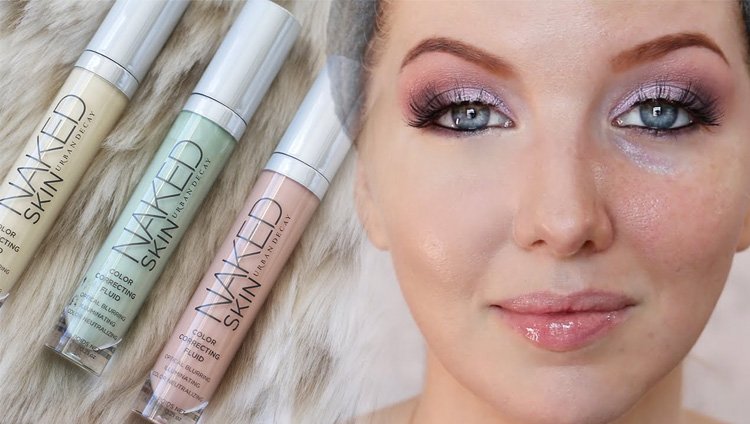 Full-coverage foundations are best but not all want the same, because it makes the face look as though a mask has been worn. This is why, we always insist on choosing foundation shades that are closest match to the skin on the nape of the neck. However, when camouflaging the issues on the skin, full-coverage is a sure shot way to make the flawless look come through. And sometimes, it doesn't even need major makeup correctors to work its tricks.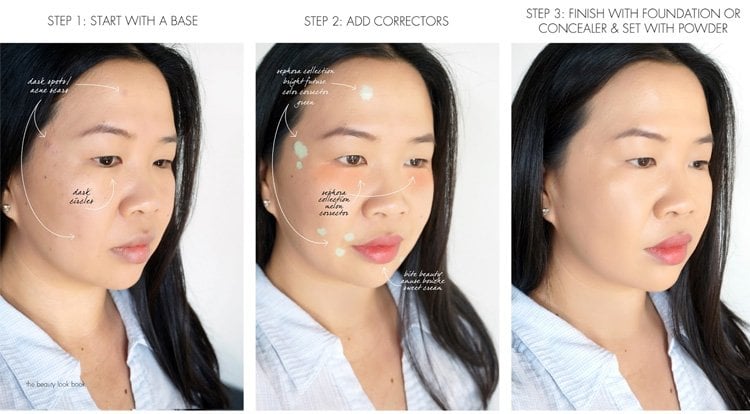 Things To Keep In Mind
Check very well the color wheel to determine the shade your skin issue falls into
Check for reputed companies only that sell palettes on makeup correctors
Never use single stashed pots and tubes for color correctors; some issues need more correction and makeup corrector formulas than the rest.
Always check under warm lights to know if the concealing and camouflaging can be seen under the foundation base you used.
Never ever use sheer foundation over makeup correctors- you don't want to tell the world you are hiding something, now do you?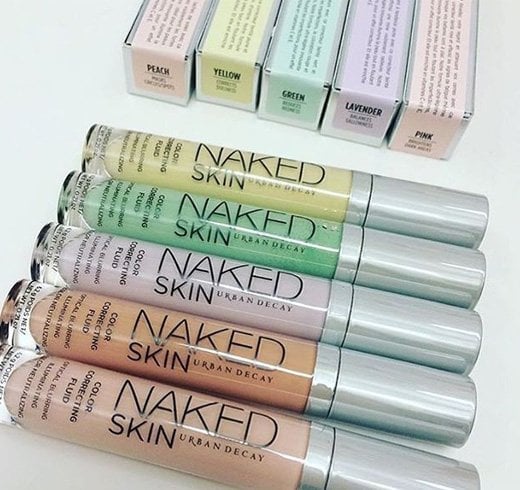 If you have more tips on makeup correctors to share, please by all means do write in. And now that the season of happiness is here and there would be many partying moments to attend, dress up your face like a pro and make the others around envious and jealous!