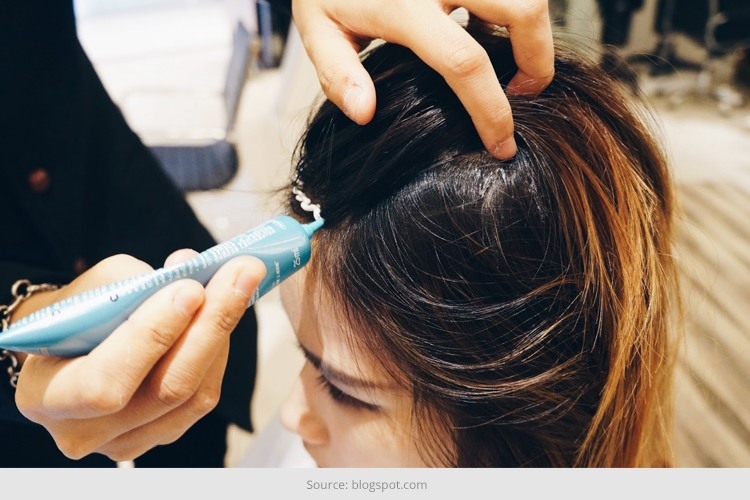 Just as we have different fingerprints on each hand, the same would be with our hair. We may classify the hair and the scalp as oily, combination normal, dry, or even sensitive in some cases, but let's face it, we all have toxic scalps to deal with. Thanks to the abundant use of chemicals and styling products, shampoos and conditioners too, there is build-up in our hair that grows and causes numerous issues – including scalp and hair issues too. This is why it is so important to learn what a scalp detox treatment is!
Detox is important
Before telling you more about what is a scalp detox treatment, we would like to focus on the benefits of detoxing the scalp. A healthy scalp is a must-have and the regime for the same helps with retention of hair and hair growth too. Exfoliation is a must to learn about when we talk about what is a scalp detox treatment or else the dead skin cells which clog the pores and the dirt, grime and impurities on the scalp wouldn't help the hair grow well. Now that we know of the benefits of scalp detox, let's learn three easy ways to get it done at home.
1. Make Your Own pH balanced Shampoo
This is a DIY recipe for DIY lovers and one that works like magic for scalp detox for hair growth too.
For this recipe, you would need
1 Cup Coconut Milk
1/2 Cup Aloe Vera Gel
Mix the two ingredients well in a blender and keep it in a fridge overnight. The next morning, when the mix has frozen well, you must scoop out a little of the gooey paste and apply it gently on the hair and the scalp. Emulsify the hair strands with your fingers and then in anticlockwise motions and clockwise motions (alternatively) massage the scalp.
Do this for a couple of minutes until your arms twitch a little and then wear a shower cap. Keep the shower cap on for ten minutes to allow the goodness to soak in. Wash off the hair and the scalp under cold running water and then pat dry. This should be done thrice a week for oily scalp and twice a week for other scalp types.
2. Honey All The Way
Honey hair masks are one of the best scalp detox shampoos to use; DIY them at home with
4 Tbsp. Honey
½ Cup Warm Water
A Drop Of Lavender Oil (or any essential oil of your choice)
1 Cup Rose Water
Add the oil to the honey and with your fingers give it a good mix. Do this for a couple of seconds and then let it rest in the fridge for an hour. Remove from the fridge and then add warm water to this mix. Mix with a regular spoon and then let it rest for ten minutes.
[Also Read: Home Remedies For Hair Breakage]
Apply to the hair as you would when shampooing your scalp and hair. Emulsify the hair strands and the scalp with clockwise and anticlockwise circulatory motions. The final rinse should be with a cup of rosewater to ward off the honey smell.
[sc:mediad]
Do this four times a week for any hair and scalp type – your hair would be shiny and the scalp would be clean.
3. Cinnamon And Baking Soda Mix
For this recipe you would need
1 Tsp. White baking soda
½ Tsp. Cinnamon powder
2 Tbsp. Olive oil
Pour the ingredients in a big mason jar and give it a good shake for 5 minutes. The mix would be a watery white fluid which is now ready for the hair. Divide your hair into five sections, clipping them up into a small hair ball, per section.
Apply the mask on each section and emulsify the hair strands while doing so. This DIY Scalp Detox penetrates the hair follicles and the scalp within seconds of application. You must wear a shower cap for ten minutes to preserve the goodness and then wash off under cold water. Do this thrice a week for all hair types!
We hope you now understand the importance of scalp detox, and why Scalp Detox for Healthy hair is a must do every week!