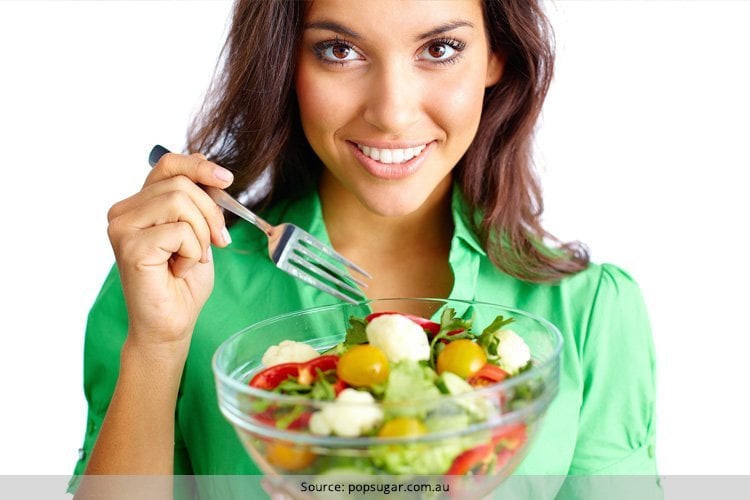 Before we begin telling you about what is hypothyroidism diet, let's understand the condition and what comes with it. According to the American Thyroid Association and to quote the experts "Hypothyroidism is an underactive thyroid gland. Hypothyroidism means that the thyroid gland can't make enough thyroid hormone to keep the body running normally. People are hypothyroid if they have too little thyroid hormone in the blood. Common causes are autoimmune disease, surgical removal of the thyroid, and radiation treatment."
Now that we know it is our thyroid gland that is unable to make enough thyroid, we shall then focus on how to help ourselves with the right diet. So here is a detailed talk on what is hypothyroidism diet – what, where, how, when and why explained. Read on please!
[Also Read: Jump Start The Healthy Eating Plan With A Raw Food Diet]
What Is Hypothyroidism Diet?
To follow the hypothyroidism diet, keeping in mind the Indian taste buds, one wouldn't have to sacrifice too much. There are foods that can combat side effects of the condition, namely depression and fatigue. Foods that help the butterfly shaped gland in the neck would help produce hormones that help balance our metabolism levels, energy and body heat, heart rate of the body and the blood pressure levels too, along with our hormonal levels as well. But we would ask you to check with the doctor, since he or she would be the best to ascertain what medication would go down well with the hypothyroidism diet mentioned. Basically you need a well-balanced diet which has plenty of dairy produce and protein and foods that are rich in nutrients too.
A Piece Of Fish Everyday
Fish is a rich source of omega 3 fatty acids, especially in sardines and salmon, tuna and mackerel too. You could bake, fry, grill or curry the fish pieces and have it for lunch or dinner. Remember, if hypothyroidism is not managed well, it could lead to cardiovascular issues since there would be high levels of bad cholesterol in the body – LDL. With the help of omega 3 fatty acids in the body, you would bring down immunity issues, inflammation issues and heart risk issues too. In addition to that, fish also provides the body with selenium – a nutrient that is highly concentrated in the thyroid gland, which helps beat inflammation in the body.
Brazilian Nuts
Let's not go nuts fearing hypothyroidism when you have brazil nuts to help you combat the condition. If you do not like fish or are vegetarian or vegan, you can have selenium coming into your body consuming Brazilian nuts. Garnish your stir fries and salads with Brazilian nuts, hazel nuts, almonds and cashews too; they help the thyroid gland function well and the portion to eat isn't more than ten pieces or less per serving. This is because dry fruits have plenty of high fat concentration levels in them.
[Also Read: Butter Fruit]
[sc:mediad]
Have Plenty Of Whole Grains
Patients suffering from hypothyroidism should have plenty of whole grain foods – pastas, cereals, rice, etc. They have enough fibre that helps with bowel movements each morning, so no more constipation woes to suffer from. Consult with your doctor on the consumption of whole grains when you have hypothyroidism because it can affect synthetic substances gained through medication in the body. No harm is caused, which is why doctors would best tell you your schedule with medicines when you have whole grain food for thyroid patients.
Follow The Rainbow Chart With Fruits And Veggies
The darker the better – if you've suddenly gained weight, chances are it is a sign of hypothyroidism. What you need is foods that have high density and low calories in them – fresh produce is the best at meal times to consume. Foods rich in antioxidants are a must-have like sweet potatoes, berries, tomatoes and brinjals too. Once again, it would be best to speak to your family doctor on the same.
[Also Read: Vegetarian Diet Chart For Weight Loss]
Beans For Lunch Or Dinner
Rajma chawal is best for lunch or dinner for those who suffer from hypothyroidism since it provides plenty of energy to the body. Kidney beans or rajma brings in loads of complex carbs, antioxidants and nutrients along with minerals and vitamins into the body which is much needed and is one of the most delectable food for hypothyroidism in all weather and climes.
Here was a detailed but easy to maintain list on the best food for hypothyroidism. Like we suggested earlier, please speak to your doctor before indulging in the same.