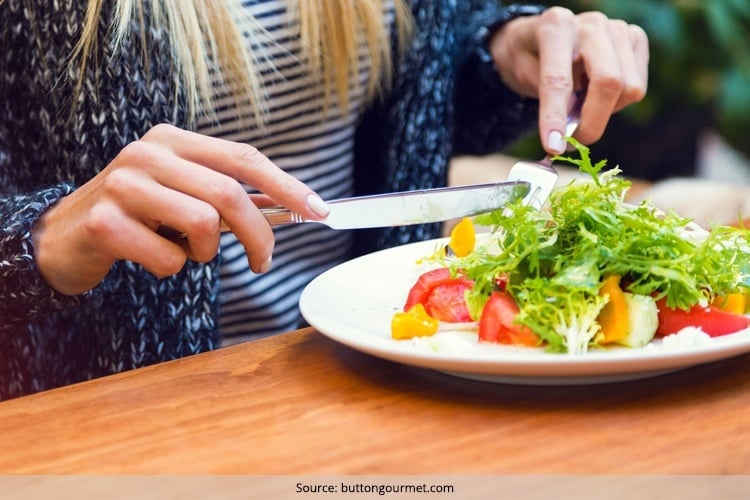 Most of us are confused about the concept of 'raw food diet' it seems, and we really don't know where to look for answers, where to begin and how to eat what. Are there tools specially designed for the diet to follow, where to buy them and what does the raw food diet give us in return as well- too many questions and that too very overwhelming!
[Also Read: Eat Water Every Day]
Raw Food Benefits – What You Should Know!
When starting out on the raw food diet, we would first ask you to speak with your family doctor. This is because your doctor would be the best judge to let you know if your body can adapt to the raw food diet or not!
Does the raw food diet mean you have to eat everything raw- raw meats too? Chill out a little; let's take a look at what raw food benefits we can have from this diet regime!
Juice Them Up
Should you not want to munch raw veggies and fruits, you could juice them up and have them as a drink. The minerals, vitamins, enzymes and alkaline levels from the raw veggies and fruits would come through and through, into your body. This would bring about a boost to your immunity, gifting the body with more energy to sustain a long day. Here are a few recipes to enjoy!
Does It Help Vegetarians And Vegans?
Yes, the raw food benefits health wise is for vegetarians and vegans too, and works wonders. All you need to do is to get in touch with an expert dietician who would help you meet your daily nutritional needs. And if you like your foods, raw and gluten free, the raw food diet brings that to you as well. For example, you could munch on nuts, veggies, fruits and most seeds that are 100 percent gluten free!
More Benefits
The raw food diet can help lower down the blood pressure levels in your system. This is because the amount of sodium in the diet is low, and thus you would be safe from the following;
Strokes
Heart Failure
Osteoporosis
Stomach Cancer
Kidney Disease
Type 2 Diabetes
Would It Help With Weight Loss?
The big question here and we all want to lose weight the healthy way by eating right, right! So does the raw food diet help in reducing that waist line and combating obesity in kids and adults?
Sources from the medical world opine it does, since the food items on the list of raw foods have very few to negative calories in them. Lack of sodium, fats and plenty of high fiber in most of these raw foods would help you stay fool, your body would be nourished, the sugar cravings would be low and your waistline would reduce too.
[sc:mediad]
Any Drawbacks To Be Bothered About?
Like in all diet plans, we must inform you about the drawbacks too, which thankfully do not outweigh the benefits of eating raw food for overall well-being. For example-
Your will power needs to be strong enough to consume raw foods daily
Lack of vitamin B12, calcium and iron in most of the foods can cause imbalance in the body
Cooking raw food and consuming is good, but eating it raw is better
Also it could create an imbalance with your uric acid levels in the body, when only raw food is consumed daily.
Talk to your doctor before you start is what we advice!
[Also Read: Use Cucumber For Weight Loss]
Since the raw food for skin, hair and overall well-being diet plan is very low on the calorie count, you would lose weight for sure and have plenty of fiber intake at the same time too. But what about the protein intake? Will tofu itself be the only source or eggs for that matter, and who would eat raw eggs everyday?
The raw food for weight loss plan is highly restrictive and needs more will power to play with, than anything else. Science may explain why the raw food diet is the best for you, citing examples from our ancestors who ate everything raw and lived 100 years as documented. But remember, raw food does take time to digest, much more than what cooked food can!