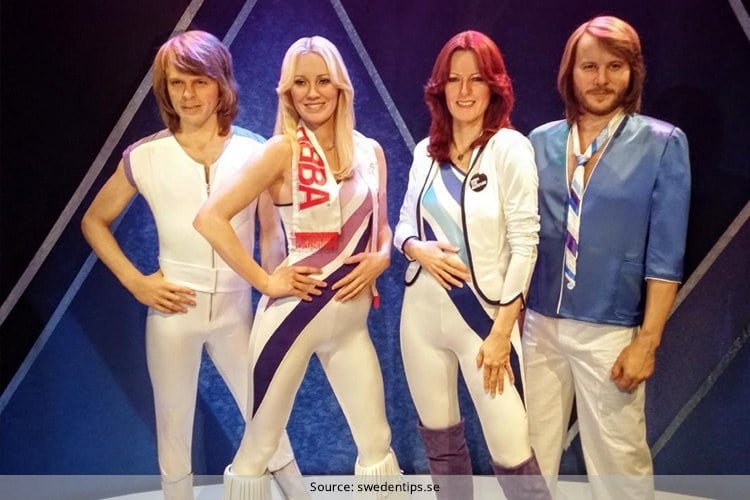 If you haven't heard of the sensational pop group of the 70s, ABBA, you have missed out on some very peppy numbers. But wait, pub hoppers and PYTs whose parents have been the pub hoppers too, would know who ABBA is, and their sense of fashion too. ABBA was a Swedish pop group formed in Stockholm in 1972, comprising Agnetha Fältskog, Björn Ulvaeus, Benny Andersson, and Anni-Frid Lyngstad. ABBA fashion was a rage back then, with peppy numbers flowing through them and the styles emulated all across the world, including the Indian fashion scenes too. From Zeenat Aman to Parveen Babi, Shabana Azmi to Smita Patil, Helen to Rekha and the leading ladies of the 70s and 80s, everyone wore the ABBA fashion brand like there is no tomorrow. Let's take a look at some of ABBA fashion styles that make us scream and want for more.
[Also Read: Karisma Kapoor Style Files From The 90s Decoded]
ABBA Clothing Styles To Stock Your Wardrobe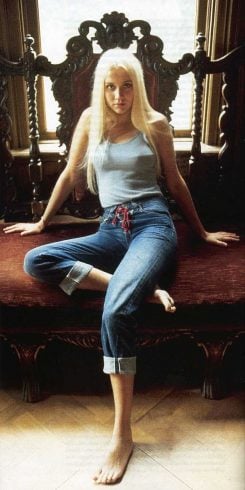 1. Gorgeous Yet Sensual In Swimwear
Here's Agnetha, the main icon of ABBA back in the 70s showing some skin without the obnoxious touch, on a tour in Australia, in a two piece bikini. If you want to emulate the same, a quirky star placed neatly on the bikini top is quite enough to oomph the simple sassy girl next door look. What do you think about this ABBA clothing style?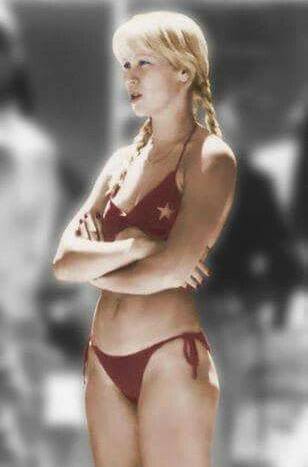 2. Cross Top Draped Skirt
Back in the 70s, the cross top draped cotton shirts were a huge hit, and most of them came in dark self-colored versions with etchings of floral touches to the hemlines and the collars only or the cuffs of the top too. The flower power seventies epitomized and seduced the ways of fashion statements back then!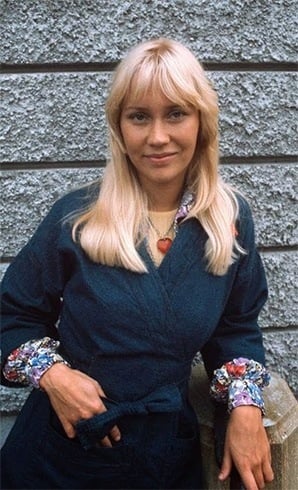 3. Bell Bottoms Jeans With Embellishments
Bell bottom pants and denims were the norm back in the 70s, and to add more oomph to the same statement, PYTs would often embellish their denims with cut out imageries of celestial motifs and floral touches for a psychedelic effect to come through.
[Also Read: Fashion For 2016]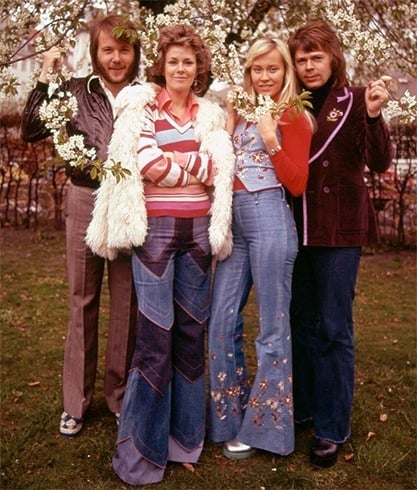 4. Poncho Tops In Silk
Wondering how to wear your poncho tops? Here's an idea by the ABBA group. Wear them with bell bottom pants, hot pants, boyfriend shorts or even with long flowing skirts, keeping the midriff zone exposed for a sassy look!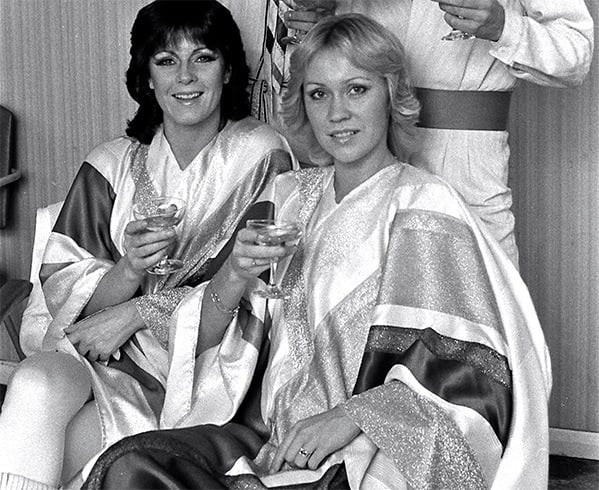 5. Monochromatic Look Needn't Be Black
If you thought monochromatic meant only blacks, you were wrong. Our ABBA icon, Agnetha shows us how back then they would use a mix of shines and mattes in one shade to create oomphatic ABBA dress up ideas while performing live on stage!

6. High Knee-length Boots
White knee-length boots were a must-have in every fashionistas wardrobe back then, and the lighter in shade the better it was supposedly as a statement to make. As seen here, Agnetha wears the white knee-length fashionable boots with a cotton printed romper.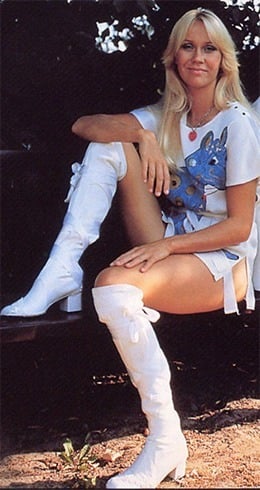 7. Bobby Knotted Tops
Why do we call it Bobby knotted tops? Remember the movie Bobby, starring Rishi Kapoor and Dimple Kapadia? Hence the name! The bobby knotted tops were the fashion signature of the 70s, and quite unisex too. Mostly paired with long skirts or cotton bell bottoms, the look came complete with ankle length boots.
[Also Read: Best 5 Female Fashion Icons of 80's & 90's !]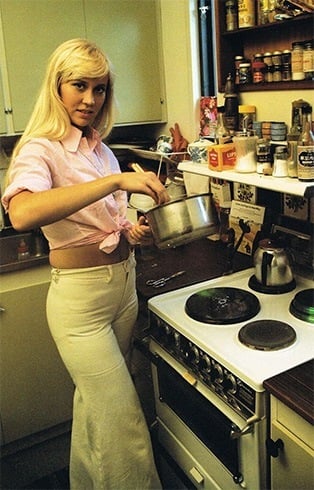 8. Off Shoulder Striped Tops
Yes, the 70s was all about being as psychedelic and floral as possible, and the use of stripes on fashionable garments was the most important statement being made those days (almost). Best tip to be ABBA look alike!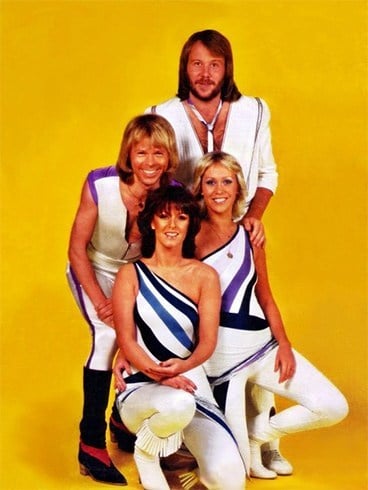 9. Formal Onsie Suits
Most women preferred wearing formal onsie suits in white or black with tassels and frills on the arms, the wrists and at the ankles for the feminine touch to come through, and ABBA wasn't backing out on the same lines too.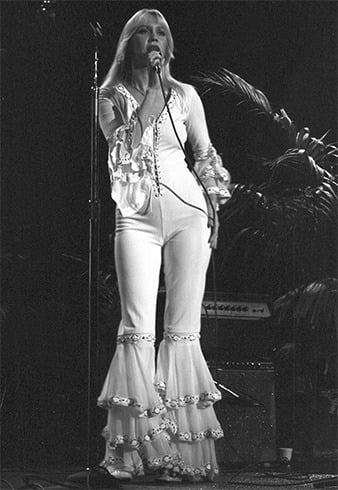 10. Rompers Emulating The Grecian Goddess Look
Could we imagine rompers made from silk more sensual than the ones worn by ABBA on their tour? We dare not! Much on the lines of the Grecian goddess, back in the 70s the ABBA team wore silk rompers with a modern twist to the Grecian goddess drape and look!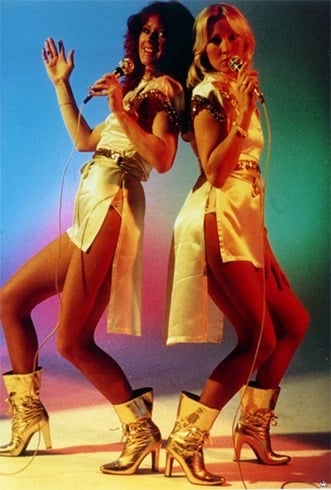 11. Hot Pants And Full Sleeved Formal Shirts
This is one look that needs to come back with utmost bombing effects, because it not only accentuates the curves on a woman but brings out her glorious feminity and innocent charms too.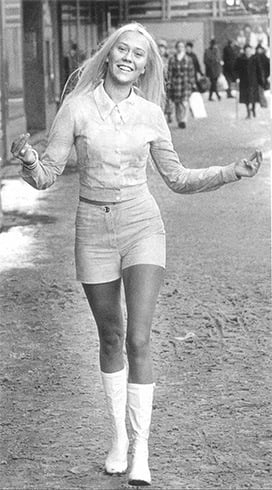 Do let us know how you liked this trip down the memory lane of the ABBA fashion diaries. Are you as nostalgic as us after reading this post? We shall get back to hearing Mama Mia and planning our weekend ABBA dance parties, but for you, we request a line or two with comments on this post of how to dress up like ABBA!
Images Source: pinterest.com