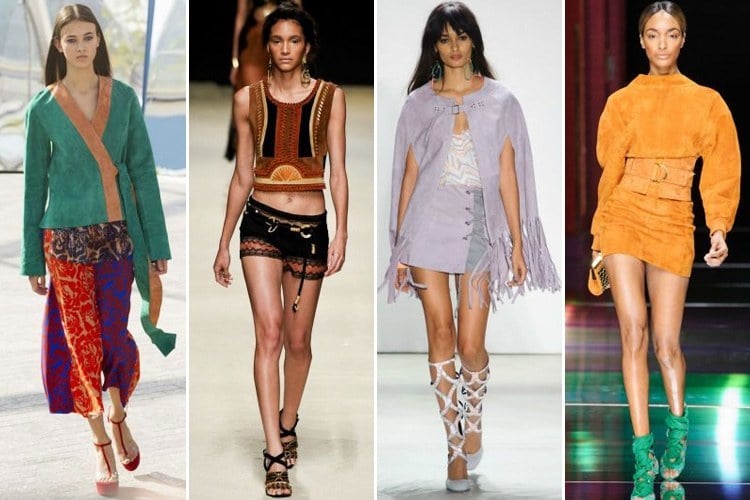 Our wardrobe becomes our center of universe at least once every day, filtering from the existing pile to that one right outfit for the day ahead – big meeting or girl luncheon, dinner date or family gala. For each time you utter under your breath dismally "I have nothing to wear!". But don't worry ladies. We have prepared a list of few items in tune with the latest fashion trends 2016. These 9 quintessential items will be the foundation of your closet serving for every occasion on way, team them with whatever crazy, quirky or amazing pieces you can get your hands on for a pepped up look each time.
What To Wear In 2016? No Problem, No More
Once you have the tailored list on fashion for 2016 hanging in your wardrobe, getting ready in the mornings would be so much less fussy with on-point fashion essentials right there!
Ripped Denims
With the bohemian chic vibe being the toast of the season, the deeply distressed denim is just the right piece to ooze that effortless it-girl vibe! With the tantalizing hint at the wilderness contained within you and the messy look, it's sure to make every man yearn to unleash the hidden energy and passion within you!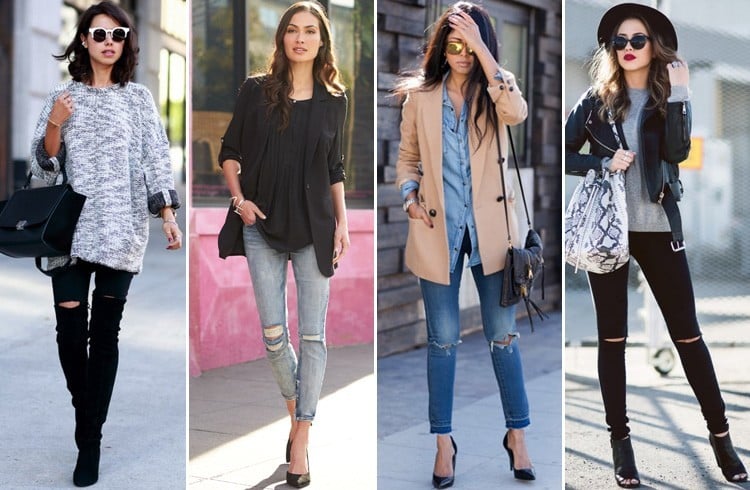 Dungarees
Buckle up and embrace this denim dressing wardrobe staple that is latest among the A-listers. This street style fashion for 2016 is a testament of the 90's fashion. Pair them with a statement blouse and pumps, wedges or even sneakers. You cannot help but look an ace!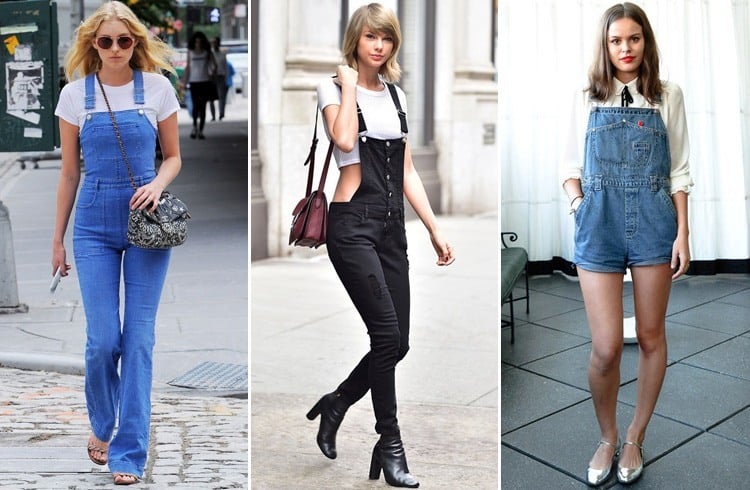 Crop Tops
Crop tops sent everybody in a frenzy in 2015. It continues to remain the top item of what to wear in 2016. These baring midriff pieces have even sneaked onto the red carpet and have also formed a part of formal ensembles this season. Whether you want to bare your washboard abs or want to give it a demure peek, this season crop tops have evolved in a major way. Check out some of our style inspirations!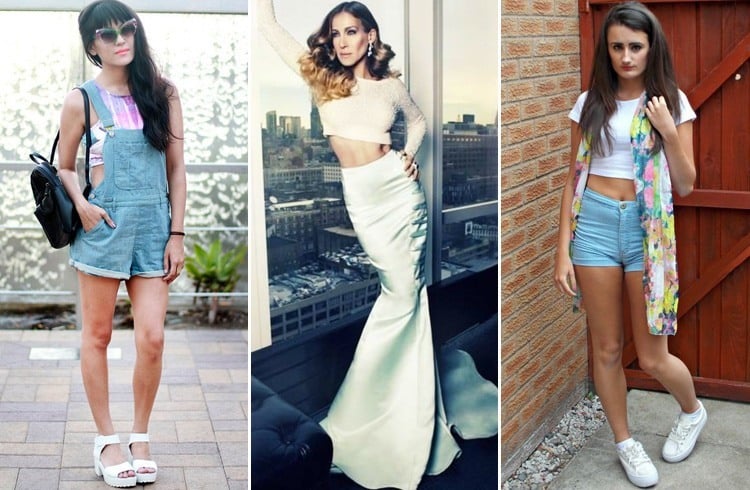 Off Shoulders
Off shoulders is undoubtedly the defining fashion of 2016, crossing the line from being trendy to a wardrobe essential! The season is all about showing off both your shoulders in a flirty and casual naughty vibe! Rock them in tops, frocks, dresses with the season's latest offerings like waterfall sleeves, bohemian embroidery, architectural style or any of the season's latest offerings!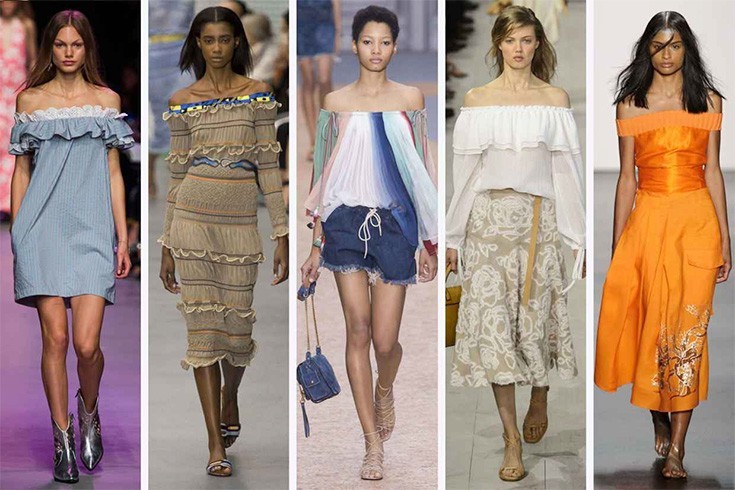 Maxi Dress
If there is one trend to borrow from the 70's, it's the maxi dress! From eye-catching prints in cotton to the flowing satiny silks, these low hemlines are the trends to wear to beat the soaring sun! Pair them with statement gladiators, wedges, boots or any other sophisticated footwear and a cross-body bag for the sultry breezy look! It's gorgeous and romantic silhouette can be styled in various innovative ways to turn on its own heat!
[Also Read: What Shoes To Wear With Maxi Dress]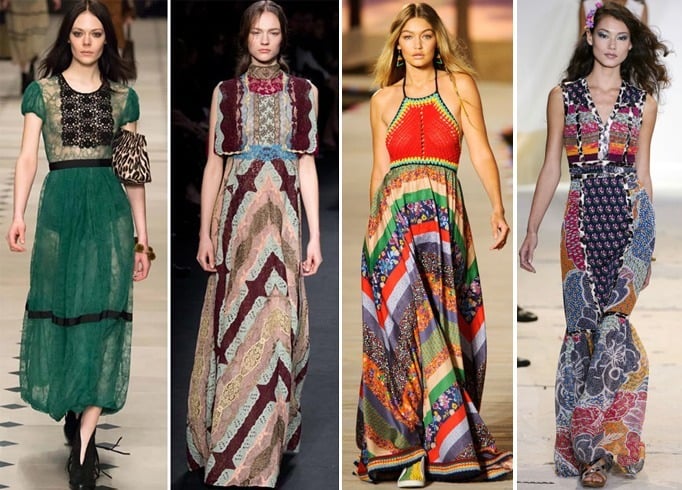 Fringes
If there is one fashion for 2016 that has made the impossible mix of sophistication and fun look like an easy game, it's the fringes! From clothes to accessories, the fringes and tassels are slashed everywhere! Go ahead and embrace it on skirts, pants and even dresses! Not enough? Have complete fun with this west meets boho choc trend in your bags, footwear and even jewellery! The fringes on the lower hem of your skirt or the arms of jacket give you a style statement that looks so tough to surpass! Check out our style inspirations!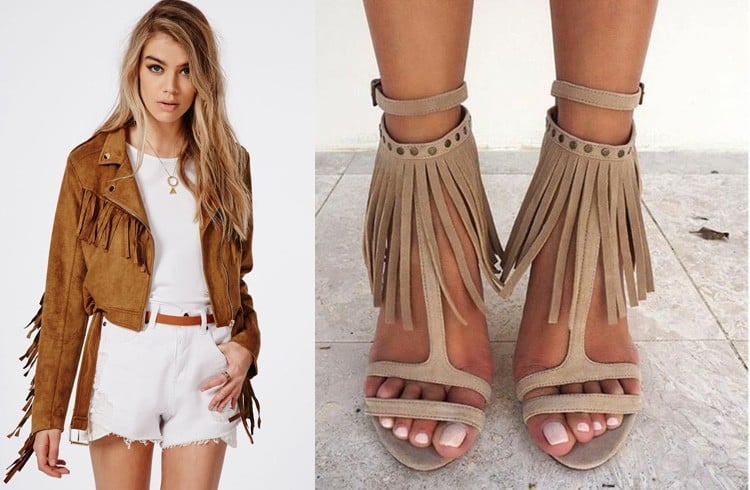 Ruffles
Like fringes, ruffles are also something we consider them to belong to the crowd of 10 and below, however our A-listers have taken the notch higher by styling them to look sassy yet sweet. This season, find the trend taken to exquisite heights with voluminous frills, exaggerated ruffles or even as structured flounce. The ruffles necklines are quite chic which draws the attention to your face and makes you stand apart! Whether you go for the minimal or subtle ruffle or an all out ruffle dress, you are sure to create quite a stir! Your fashion wardrobe simply cannot miss on this trend!
Suede
Earlier suede was limited to boots, bags and jackets but this season, suede gets a reinvented sophistication as it takes some unexpected hues and is hitting stores as very stylish mini-dresses, skirts, shorts and various other seasonal silhouettes. Suede makes underlining your individuality and personality real easy! Top shades of suede ruling the runway are brown, pastel blue, cherry red, grey and turquoise. A suede skirt is a must as it gives you numerous ensemble options!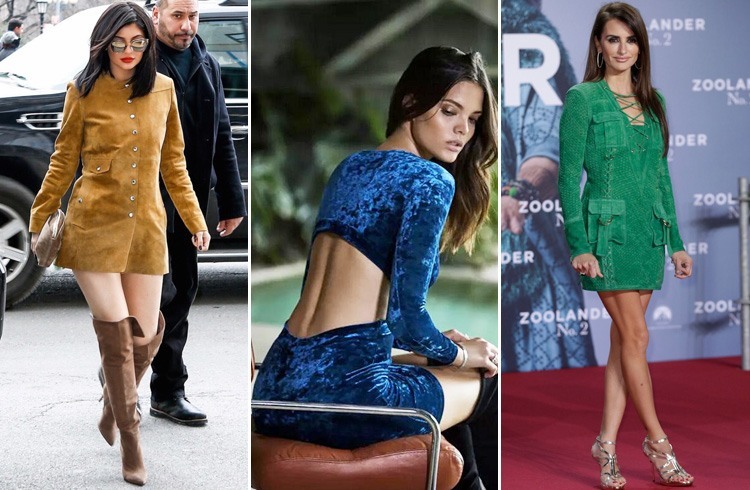 Block Heels
The 70's and the 90's block heel trend is creating waves after waves this fashion season. The best part about these chunky heels is its high comfort factor. Your feet are absolutely going to adore it! From super low square designs to uber high ones, they look amazing and can be your favorite choice for both daily wear and a high society party. It's all you might need to add that extra edge to your ensemble! It's a no miss item this season!
[Also Read: How to Be Comfortable in Heels]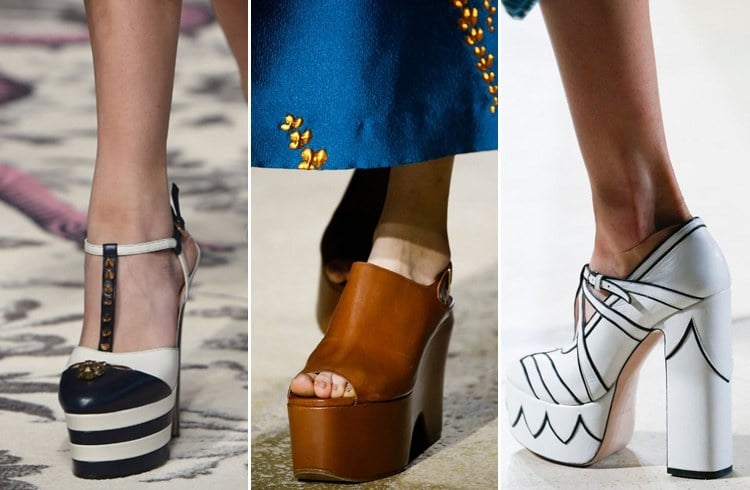 With it, we are confident of getting your wardrobe updated with the essential no miss items of fashion trends for 2016! Which are the ones you think you need to shop immediately?
Images Source: pinterest.com