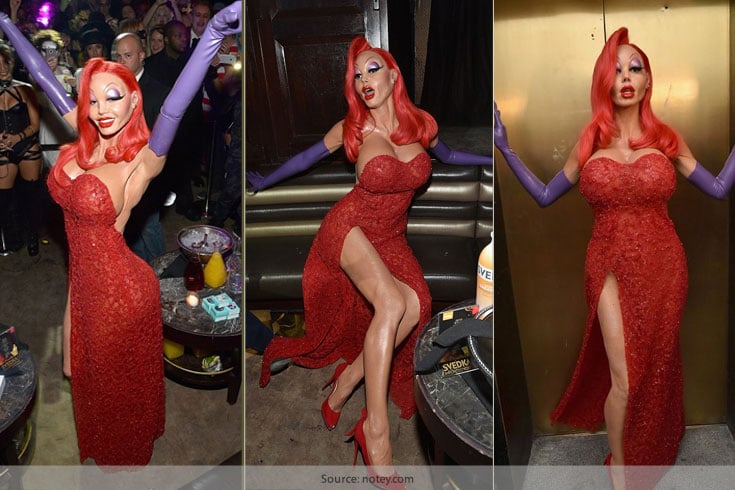 That one time Hieldi Klum was Jessica Rabbit and Gigi Hadid was set to play Sandy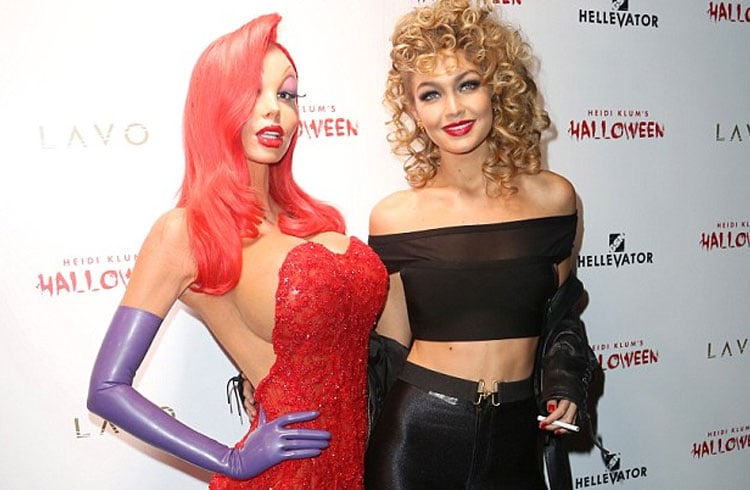 That one time you get to channel your inner weirdness is round the corner. Celebrities are not new to the dress up game, but now is when, they disregard the predetermined essentialities of looking flawless and angelic. Halloween allows them to go as they like.
[sc:mediad]
So, Alessandra Ambrosio went to the 1OAK party dressed like a red devil last year. This devil is certainly crashing dreams.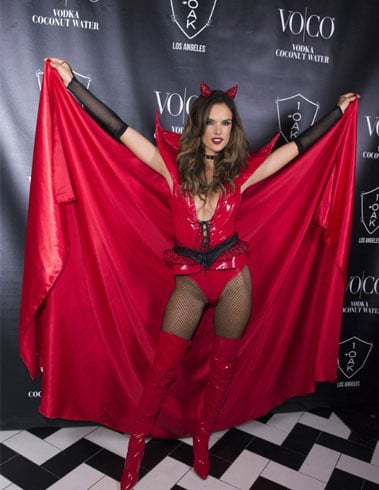 Someone told the German model "Go Big Or Go Home", and she did take it to heart. Heidi Klum's immaculate impression of Jessica Rabbit can put even Jessica Rabbit to confusion – like who is the real deal – you or me?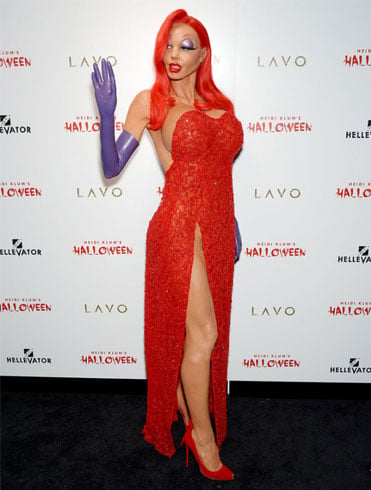 Back in the day, when Lindsey Lohan had it in her to set fire, she was spotted around New York City dressed as a firefighter for Halloween.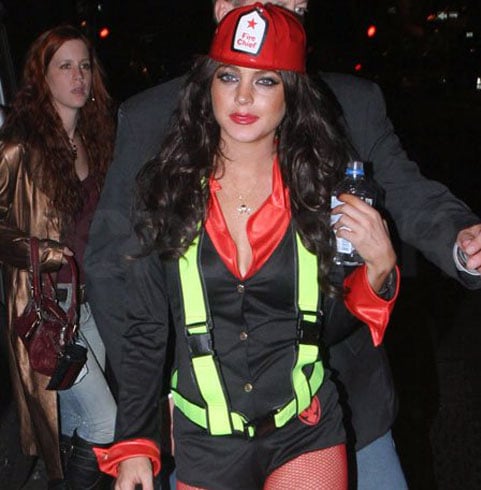 Kim earned a fortune via her documented wedding to Kris Humphries that lasted less than a pimple on my chin. Kelly Ripa and Nick Lachey didn't miss the chance to mimic the couple on the following Halloween.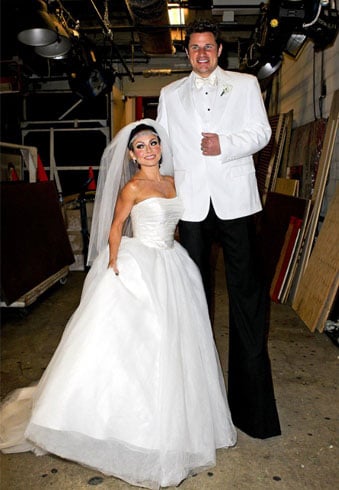 Following faux Kim, we have Khloe Kardashian protecting the law on Halloween 2007's Pur Jeans bash.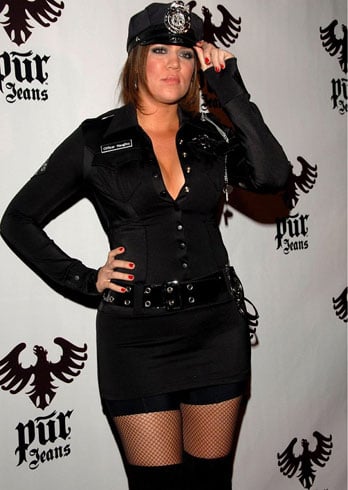 Waiting for Tyga- Kylie wedding? Not sure if that will happen any time sooner. But how about Tyga dressed up as Chucky and Kylie as his bride? Yeah, that's pretty much the same!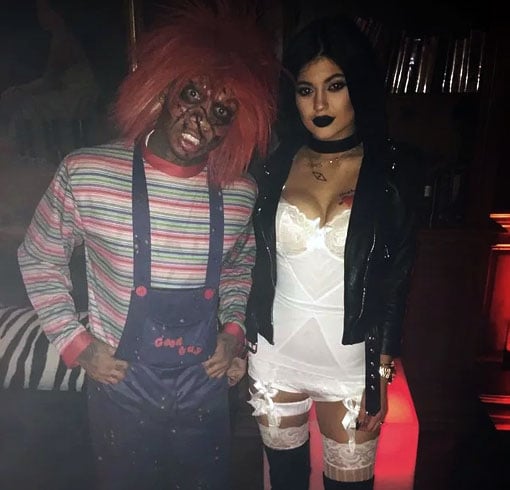 Bette Midler has been meddling with a lot of celebs lately. Guess, choosing to go to the Halloween Gala 2014 dressed as a witch wasn't a wrong decision after all – channeling the inner self people, the inner self.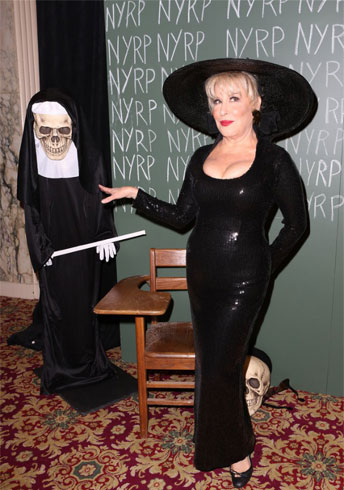 Heidi Klum wouldn't take a chill pill, would she? Taking Halloween costumes to a whole new level she rolled up as the Hindu Goddess Kali for Halloween 2009. Yes, she did egg on a lot of controversy.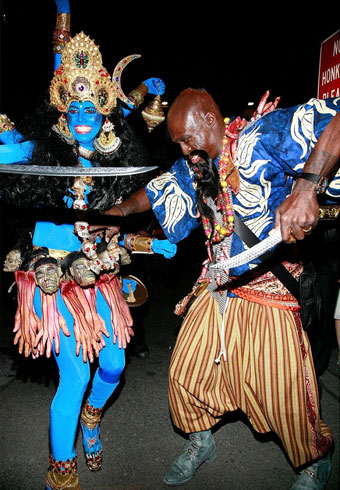 Back in 2011, Rihanna was caught happy dressed as a Teenage Mutant Ninja Turtle strolling away in NY.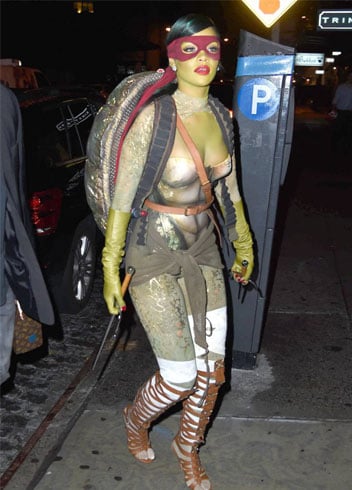 Another witch for another Halloween – Chloë Grace Moretz arrived in full character for a London bash in held in 2012.
Amy Robach could have given some serious complex to Angelina Jolie. In 2014, the Good Morning America host was seen channeling Maleficent in NYC.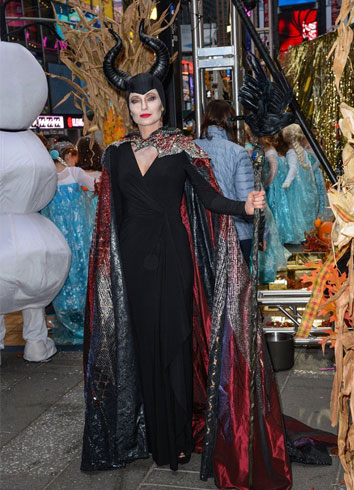 Kim Kardashian wanted to be a mermaid, and girlfriend does what she wants – mermaid? So be it!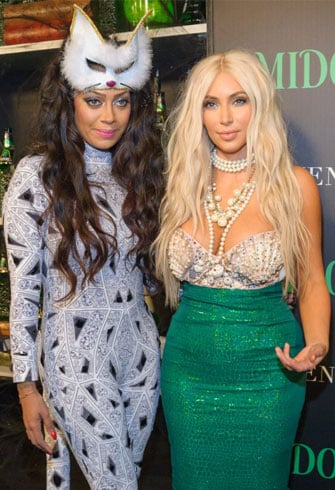 Every girl has a little Cinderella sleeping inside her. For the Halloween bash 2011 Gwen Stefani let her inner Cinderella wake up and come out. Prince Charming, anyone?
That one time Britney Spears was snapped in a scandalous costume out and about in LA in 2007.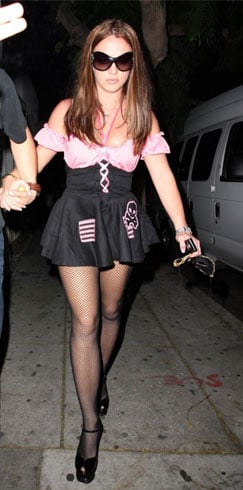 Miley Cyrus takes to Instagram in 2014 and pays homage to singer Dolly Parton by being her for Halloween.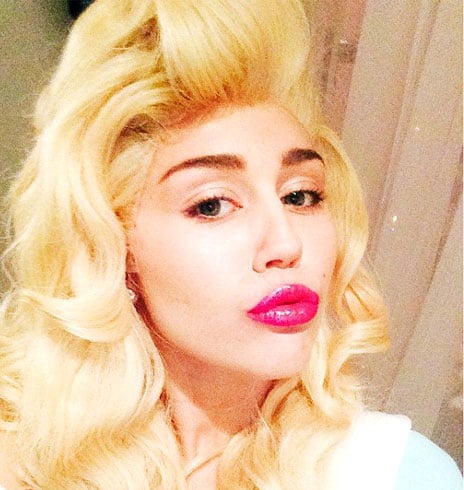 Jennifer Lopez and on-again-off-again boyfriend Casper Smart were dressed as hippies in 2012. J.Lo makes a great Hippie, but then what's new in it? She makes a great of whatever she pleases to be.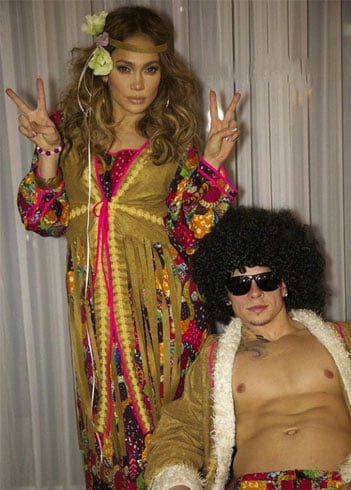 Mariah Carey dared to bare it all, well almost all.  She was exquisite in her mermaid costume at the 2003 NYC bash. And that clam bra though!!!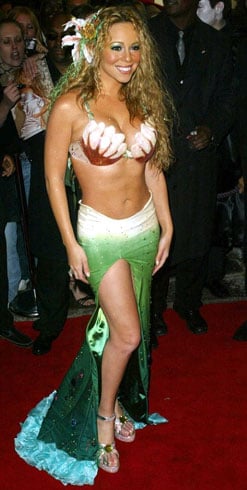 Second time on our list, Kim Kardashian added that extra sex appeal to the image of Little Red Riding Hood in 2010. Wonder how many turned into wolves at that NYC party.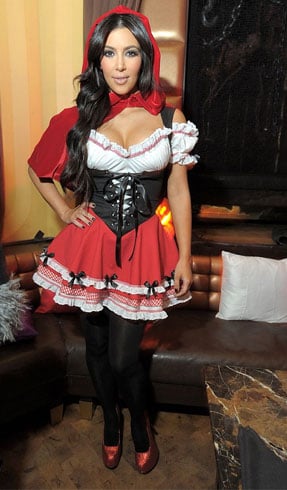 Iggy Azalea easily passed for Cruella de Vil at the 2013 VEVO Halloween showcase held in London. Do we accredit the cute Dalmatian for the true personification or do we credit the Australian rappers pissed off expression?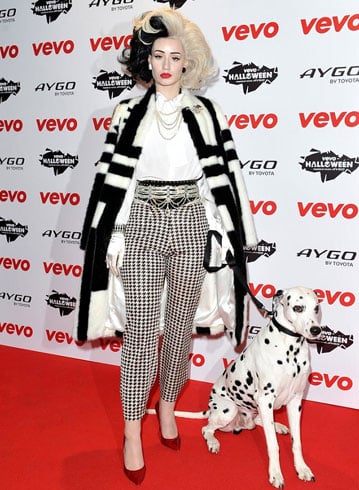 This supermodel outdoes everyone in her path. When Gigi Hadid dressed up as Sandy from Grease last year, she was far off better than the original Sandy.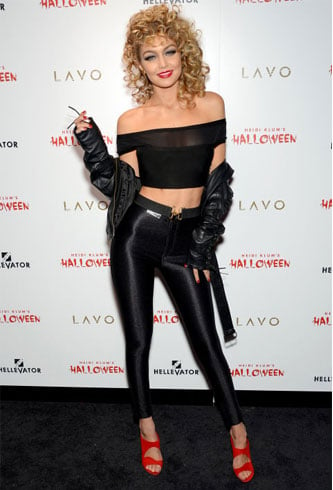 While the paparazzi is busy covering the uncovered appearances of 'once a best friend' Kim Kardashian, Paris Hilton shows up as a Warrior Princess in a bash last year.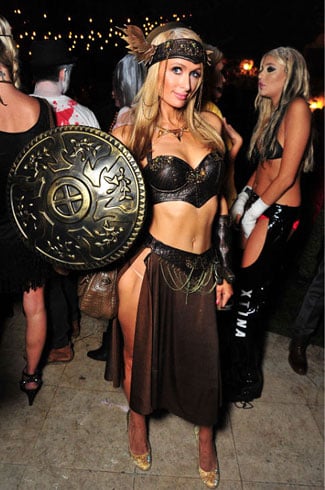 Third time fellas, what do we do, she's on a roll – always. Done showing all the skin, Kim Kardashian chooses to show some bone as a skeleton. Clever, Kim, very clever.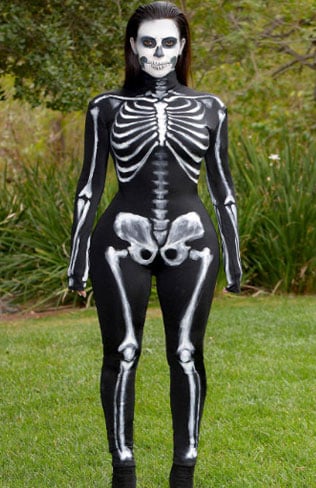 Taylor Swift looks uber cute as a Pegacorn. It becomes difficult for one to resist such cuteness, doesn't it?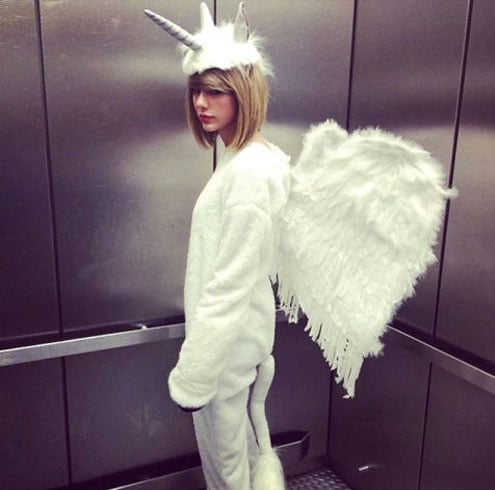 Queen Bey dresses as Jannet Jackson, while daughter is all kinds of adorable as a little Michael Jackson. This woman was born with a head buzzing with unique ideas.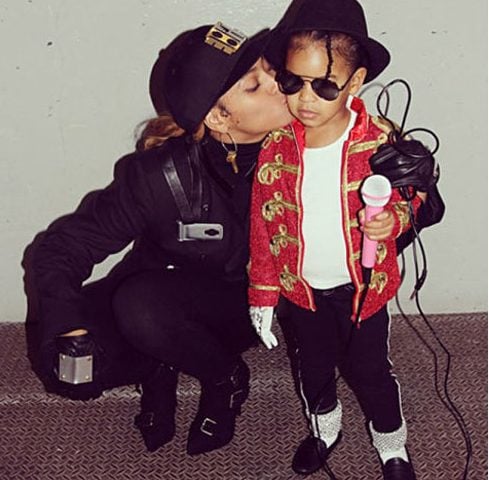 Long before she knew she would one day be the princess, Kate Middleton crossed the streets on London as a witch. That was year 2007, almost a decade ago.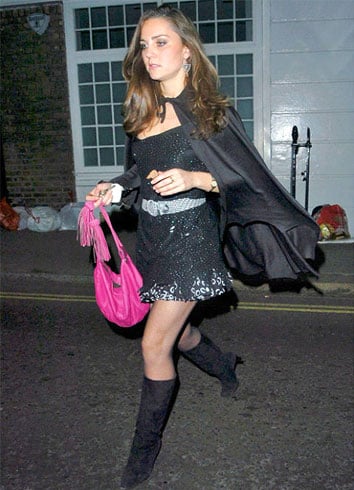 Mile Cyrus again takes to social media to show her version of Little Kim to the world. Can you tell if Miley makes for a better Lil Kim than Li'l Kim herself?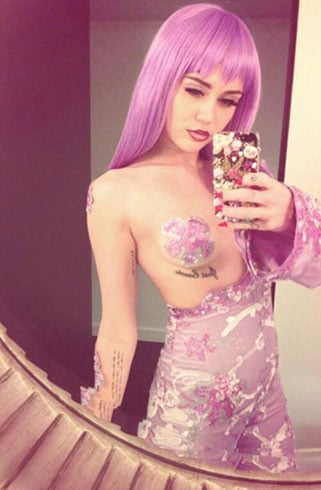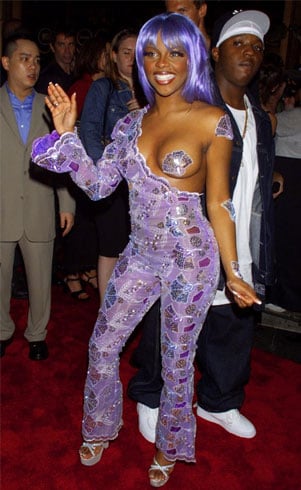 Halloween is becoming an international celebration these days in contrast to the days when it was only limited to the western countries. So, regardless of what country you belong to; get creative with your Halloween costume.