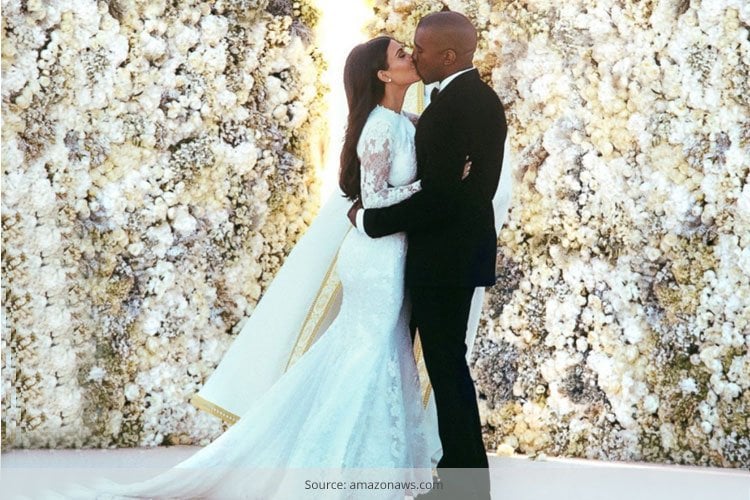 So, here we are. With the post that will give you all the deets about Kim Kardashian and Kanye West's wedding # 2! Yes, to celebrate their wedding anniversary, this couple who has been overly in love, has decided to get married again! Under the pretence of renewing their vows.
[Also Read: Shortest Celebrity Weddings: Pretty Shocking!]
So, so far, Kim has had 3 dream wedding in her kitty. Did you guys read that? THREE!! Most people spend a life time in trying to get one almost perfect, dreamy and a little fairy tale wedding, but Kim has gone all out and gotten herself 3 of such weddings! We are almost jealous! No, strike that! We are totes jealous!
But the thing is jealous or not, we are totally in awe! Yes, we used present tense here because we are still not over their perfect wedding. The venue, the locations, the dresses, the wedding party and just what not?!
Here's a short wedding flash-back through Kim's instagram!
Bachelorette in Paris!
"I will never forgets last year at my bachelorette dinner all of the speeches from all of my best friends that came to Paris to celebrate! I love you all so much!". We won't forget it either Kim! Your Balmain dress was AMAZING!
With Valention
The Wedding Party!
We can spot Scott and Kourtney!! #FanGirlGiggles!
[sc:mediad]
The Rehearsal Dinner
When Lana Del Ray Decided To Sing
The Happy Couple
Kim's Wedding Gown
Sigh!! Such love, much wow!!