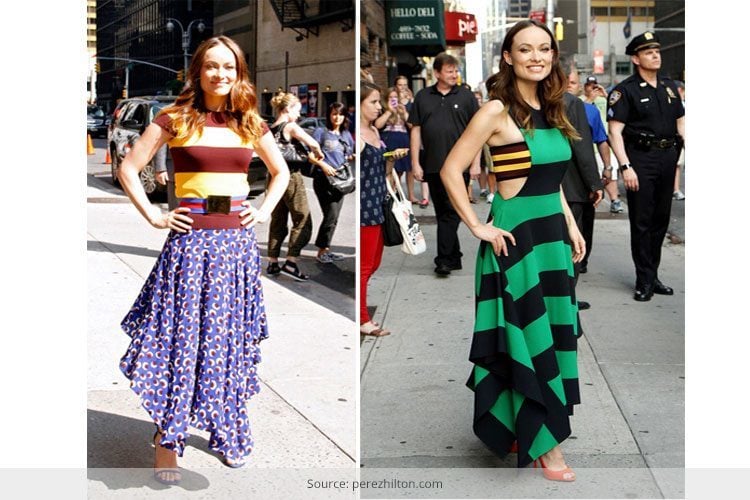 Think of one human being who doesn't like colour. We like to see colour on walls, in nature, in paintings, in food, in fashion, in gizmos, almost everywhere. Who would like to lead a black and white life after all?
Colours are colours. But there are unusual colour combinations too that throw us a surprise. Can you ever imagine blue and orange on a wall? Or for that matter pink and green? Gawd, it can't be. But in some cases, they do stand out and look pleasing to the eye. Point is its time to start thinking out of the box and more importantly get out of your comfort zone. Only then would you be able to apply unusual colour combos to your life. Let us go into a world where unusual colour combinations make us fall out for them.
[Also Read: Nail Polish Colours for Different Skin Tone]
Turquoise and Tangerine
If you want to know what complimentary colours look like, then check out the turquoise and tangerine colours decorate your space.
Red and Bright Pink
If you were to refer to the colour wheel, blue is a slightly paler colour as compared to orange which is more on the brown side. This is one reason why both of them work well together. Notice the undertones in these neighbouring colours and you will see what we are referring to.
Sky Blue and Raspberry
The best part about this colour combo is that they are far from looking demure. As you can see, the white accents are well-balanced by a light-coloured floor. This makes bold colours stand out on their own in a perfect way.
Light Navy and Fluorescent Yellow
If there is anything in the colour matrix that sells the most, it is fluorescent colours. You can notice the blue walls with a bit of black trim that looks good as counterbalance to the door. Blue is giving a subdued impression anyway in the picture shown. Yellow as a colour is prevented from being too shouty by the presence of darker colours.
Cobalt Blue and Fuchsia
We are used to seeing bright blue with red, aren't we? But when we see pop of hot pink in blue tone, we can safely expect a dynamic trend shift in colour.
[sc:mediad]
[Also Read: Pastel Hair Colours]
Red Wallpaper
Want your walls to speak a unique looking and unusual colour language? Consider adopting this unusual looking wall with rug look. It looks not only different but exotic too. What you certainly get is absolute sophistication.
Just Cavalli Pre-Fall 2015 Collection
Talk of unusual colour mix and there can be nothing better than Autumn-Winter2015-2016 collection from Just Cavalli. The streak of botanical inspired looks comes out awesome in this pair of baggy viscose trousers. Italian designer Roberto Cavalli is known to offer rich details, delightful accessories and original prints, where unusual colours happen to be a solid icing on the cake. The impression is very much vogue and diverse.
[Also Read: Find Out Which Colours Will Suit You Best]
Unusual looking Cutlery
Ah…food is what we need to survive. Ever thought of brightening up your dinner table in an artistic way? Pick this stunning dinnerware in red, black and white colour code that looks perfect to eat and experiment out with.
As you can see unusual colours look amazing and are a welcome break to the boring colours we see in our daily life. Go ahead and experiment with them to make life more colourful and energetic.