Any organization that is successful, and blooming has a significant role played by its employees. Your company would not be able to proliferate if you don't have employees who work hard and are willing to give it all they have. For such dedication, appreciation is essential! Mere words of appreciation won't suffice until and unless it's consolidated with a thoughtful gift.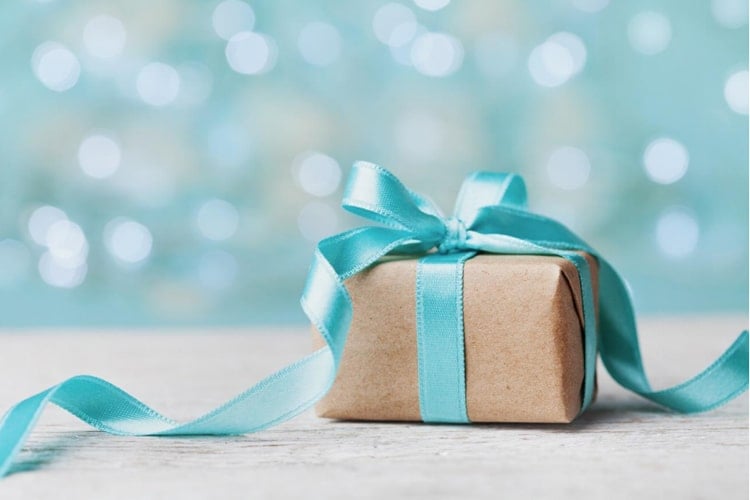 These little gifts of appreciation are essential in empowering the employee and keeping their morale soaring. These gifts not only express gratitude for their contribution, but they also are a soft pat on their back to keep up the excellent work. These gifts can also be given during events such as birthdays, festivals, anniversaries, milestones, and more. Corporate gifts are not only meant for employees; they can be also be given to clients that are associated with your organization. These can be presented as a corporate thank you gift for showing their trust in your company!
Who doesn't like receiving a gift, especially when it's well thought of and has that special personal touch to it? These corporate gifts have an enormous contribution towards fostering a healthy relationship between the employees and employer. Hence, it's essential to ensure that these gifts are well thought out to be put in use by the employees.
We understand that corporate gifts for clients and employees can be a delicate area to tackle. You always need to maintain a healthy balance between professionalism and innovation. Here are a few ideas you can consider when it comes to corporate gifts that are unique, yet loveable.
Innovative Corporate Gift Ideas:
Let There Be Light:
Candle holders are a great gift for festivals like Diwali. Keeping it minimal and classy is the way to go about it when it comes to corporate gifts for employees. They are perfect to be used around the house for decorative purposes and can also be placed in the worship area. The candle holder can be given with packs of little tea light or pillar candles. Wrap the gift to perfection and add a note to give it that personal touch.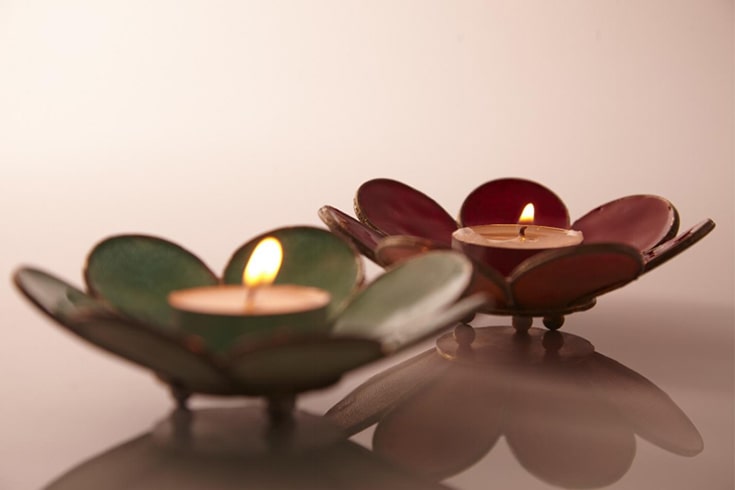 Weigh it Down:
Even though all organizations have gone digital and least amount of paperwork is involved, we still find a pile of documents lying around on our desks. Nobody likes a cluttered desk – clutter also decreases the productivity of the employee. A paperweight that is classy and makes your workspace look neater and decluttered is essential. Skip the plastic ones and choose from more eco-friendly materials like aluminum and brass to give it that weighted feel.
Sipping in Style:
A cup of tea, coffee or green tea is the most critical thing in the morning, especially for your hardworking employees. A beautiful set of mugs is the perfect gift for someone who is a tea or a coffee connoisseur. A lovely set of mugs to start the day with a kick is a cool corporate gifting idea. What better than a beautiful mug sitting on the table every morning? The mug can also serve as a cool pen holder for your desk at work!
Scented Candles to Uplift the Mood:
Work stress is always on the rise, nothing like a beautifully scented candle at the end of the day to uplift the spirit. A scented candle poured into a decorative jar is a bonus; they smell divine and look enchanting doing it too. Fragrances have a mischievous way of making one travel back to fond and fuzzy memories. Don't we all love that?
A Treat for the Reader:
Do you know someone from your team who is an avid reader? Someone whose nose is always dug deep into a new book every other week. What better gift other than a bookend? Nothing gives an avid reader more joy than seeing their books neatly placed with classy bookends. It is a thoughtful gift that will make the receiver super happy.
[sc:mediad]
The Coaster to Your Mug:
A minimal set of coasters to go with the cups are a great inclusion in a gift basket for a tea, coffee or even a hot chocolate connoisseur. Hey, we're not judging! All of us mutually hate those nasty ring stains that appear on the tabletops after a therapeutic coffee session. Why not avoid them with classy coasters? They look good just sitting around on your table or side table.
A Gift That Counts!
Corporate gifts online have a huge market, but most of them lack uniqueness and a personal touch. Your employees and clients deserve the best that there is to build a strong rapport amongst the two of you. You can head over to lifestyle brands such as Nicobar to choose from an abundance of corporate gifts and find options that are super-efficient, iridescent, have an excellent finish and are made to last forever. The products range from apparels with a stunning silhouette to delicate home décor and many other categories from which you can choose.
At Nicobar, you can choose the packaging at checkout, don't forget to accompany it with a perfect little note to thank your employees or clients for their immense contribution. Don't be surprised if you receive the best employer award soon after for your corporate premium gifts!