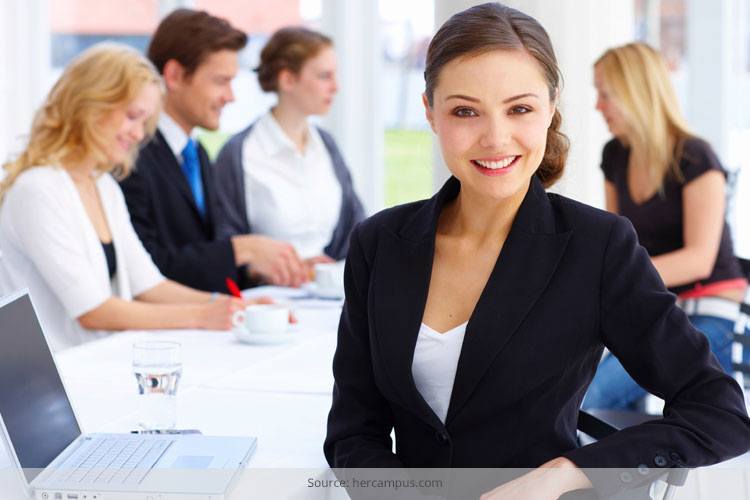 We had recently given you a complete insight on summer dressing styles for office. Today, let us talk about a fresher's work wardrobe. If you're fresh out of college and about to start work, then figuring out your work wardrobe can be a daunting task. The first thing to do is find out the work culture and how other people at the workplace are dressed. You can even ask the HR personnel about the dress code to get a clear picture of what's considered acceptable and what's not. But, there are some pieces that every working woman must own in her wardrobe, irrespective of her designation or field of work.
Here are the wardrobe essentials that every working woman ought to own.
A Blazer
You may not need to wear a blazer on a daily basis, but trust us, it will come in handy someday. If you have a presentation coming up or have to sit down on an important meeting, then wearing a blazer will immediately make you look so much more professional. While clothes aren't everything, they sure do help make a good impression. So be sure to invest in a well-cut, good quality blazer.
[Also Read: Gothic Makeup]
Cotton Kurtas
Almost all Indian offices consider kurtas an acceptable work wear option. So invest in some simple cotton kurtas in pleasant shades. Not only are kurtas extremely comfortable, they also ensure that you also don't have to spend a lot of time trying to decide what to wear to work. All you have to do is pair your kurta with leggings and you are good to go. One thing to remember is to steer clear of heavily worked or jazzy kurtas. Stick to plain summer cotton kurti styles for office appropriate look.
Formal Trousers
Of course a couple of formal trousers in black and grey are another must-haves. Take your time finding the best fit when hunting for trousers. Invest in trousers that will not crinkle too easily. You want to look crisp and neat from the start of the day till the end. You can either opt for regular slim fit trousers or go in for high-waist trousers with wider legs.
[Also Read: DIY Face Mist]
Formal White Shirt
A white shirt is indispensable when it comes to work wardrobe essentials. Things to look out for when buying a white shirt are – is the material see-through, is the fit right, does the length suit your height. A white shirt is a sure fire way to look your professional best and chase away those Monday morning blues.
[sc:mediad]
A Formal Skirt
It doesn't always have to be all about trousers and pants. Bring some femininity into your work wardrobe by investing in a nice formal skirt. Just make sure the skirt's not too short. Calf-length or knee-length skirts are considered modest. As for the style, you can either opt for skirts with pleats or go in for straight-cut A-line skirts, it's totally your call.
[Also Read: Dresses Worn With Leggings]
Patent Leather Pumps
No work wardrobe is complete without a pair of patent leather pumps. This is one area where you can splurge as it is a long time investment. Also, good quality shoes will last you long and look good. So it makes sense to pick up a pair that will serve you for a long, long time to come. The great thing about pumps is that they go well with trousers and skirts. So all you need is a pair of black pumps to get you through.
Apart from the basics, you can give your work wardrobe some style by using some interesting accessories. From an elegant watch to a silk scarf, there are lots of ways to add something unique touches with statement jewellery to your work wear.