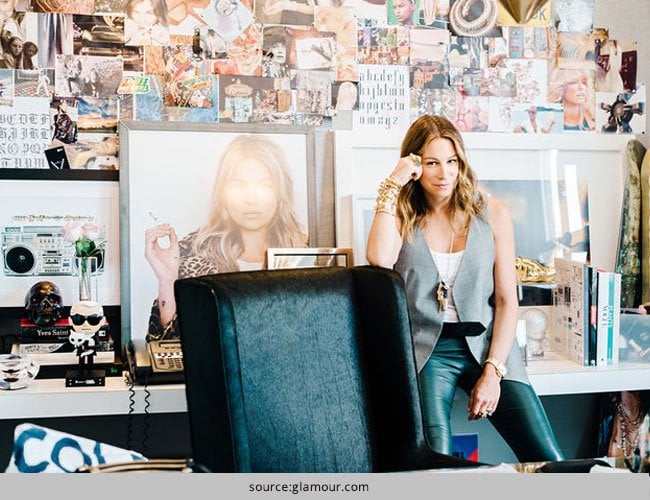 A perfect way to bring in vibrancy and life to an otherwise run-of-the-mill office wear; wearing statement jewellery is 'one' fashion rule many fashion aficionados have advised against time and again. But, truth be told, wearing classic and uber-stylish jewellery in your official space not only helps with enhancing your features, but also reveals your impeccable taste when is comes to dressing up. And no, we are not talking about something striking and bold, but just a piece that grabs eyeballs and turns heads, is quintessential and yet full of fun.
Have fun even at work without blinging it on!
Who says wearing formal clothes to work should be a boring affair? You can have fun with the right statement pieces when worn right. Just one piece and its beauty would make your office wear stand out; but wait, there are 7 strong commandments to adhere to.
1. Keep it less, but classy
Heard of the old adage "Less is more" – bold statement pieces should have its platform – they need to stand out, hence overcrowding is not advised. However, if you do fancy wearing more than one; ensure you don't wear two of the same together – a ring and a bracelet is okay, two rings or two statement bracelets are not!
Match your chandelier earrings or jhumkas with a cuff bracelet for a chic look – coordinate them well, and stick to the same material they are made off – helps avoid clashing of styles and patterns.
If you fancy bib necklaces and chokers – make them the sole piece on you – let them grab center stage; you don't need any other statement pieces to wear.
2. Simplicity is indeed the best policy
Simple clothes and big accessories – grabs eyeballs like a plague running wild. Too many patterns and heavy embellishments on bold jewelry isn't a good idea when you aim at making your statement pieces the apple of everyone's eyes.
Wear a simple dress, which would allow a platform for the big and bold statement pieces to stand out and shine. Consider the simple garment as a backdrop; ideal for bright and vibrant jewellery pieces to stand out.
Block coloured jewellry and neutral pieces are best with detailed and bright garments. But get back to the 'being-bold' look – smaller accessories with statement pieces too should be minimal and simple – same metal or colour for all is the key here.
3. Statement earrings speak a lot
Ornate and very beautiful statement pieces aren't to be missed at all – they are the first pieces to be noticed when you walk into office. Such pieces help frame the face and enhances the features of the face too. Pay keen attention to the colour, the length, the shape and the office-wear chosen too.
– Sleek hair with dangling earrings are a hot trend these days
– Balance the look with simple or large earrings; larger the better for balance though
– keep the hair loose or in waves for a sexy effect
– Chic chignon hairdo would be nice to have with chandelier earrings
– Simple makeup with bright statement earrings too are a magical mix!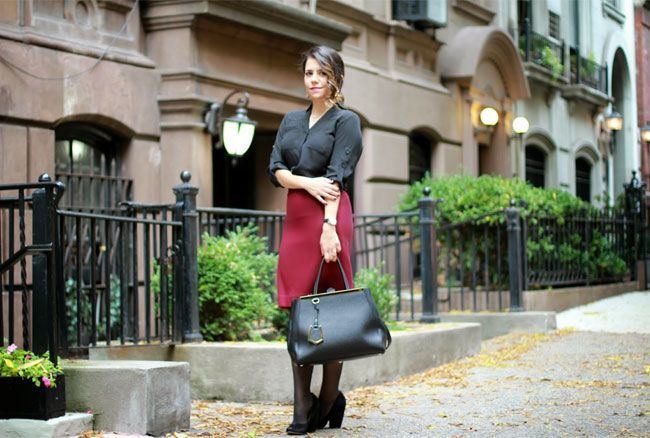 4. Necklace and the neckline
Match your necklace with the shape of your neckline.
Off-shoulder or strapless, even V necked or scoop necked tops are okay to wear for work – your statement piece would capture the eyes around.
When wearing halter necks and collars or any garment that has too much around the neck; avoid statement necklaces – a clash of patterns would happen, spoiling the look.
A self-coloured top with a statement necklace works wonders – gives the statement piece enough room to flaunt itself in.
Bright tones, pieces that have black stones in them or nudes and neutrals would bring on the elegant look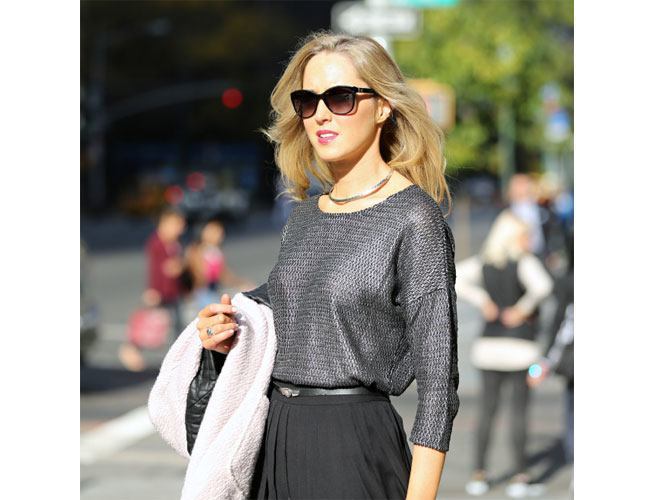 5. Doll up your hands subtly
Why ignore the hands, the palms and the fingers – attention right there is needed for those lovely manicured fingers too. When choosing to wear statement pieces with your nail polish; avoid a clash of bold colours – rings and nail polish tones, alike.
Eye catching chunky rings are small but they can get better when worn big.
Balance the act of colours – avoid glitter nail polish with statement rings.
Wear one piece at a time!
6. Arms and the corporate woman
Statement pieces for the arms – a cuff bracelet is the answer.
Show off your arms – bare or covered; if you do cover the arms, slim-fits are the best in one colour. Use only one cuff for a statement to be made.
Bangles are nice, and if you want to stack the arms with them; just one arm should be used – not more than 6 as a rule, which doesn't allow cluttering to happen.
A dash of silver, gold, bronze and oxidised bangles in between ivory, wood or glass and plastic embellished bangles would create a stir.
7. Make a statement
Isn't that what statement pieces are meant to do? Hence, choose pieces which would accentuate the overall look – your clothes included.
Pearls on statement pieces are best suited for the prim-and-proper look.
Floral pieces for a feminine outfit.
Vintage for the beautiful lady who loves being romantic.
Bold cuffs for the part wear post work.
Long maxis and chandelier rings – priceless and classy.
Ready to doll up for work today? We've told you the 7 commandments on how to wear statement jewellery at work PYTs – go ahead and woo the boss or that handsome new recruit – have fun girls!