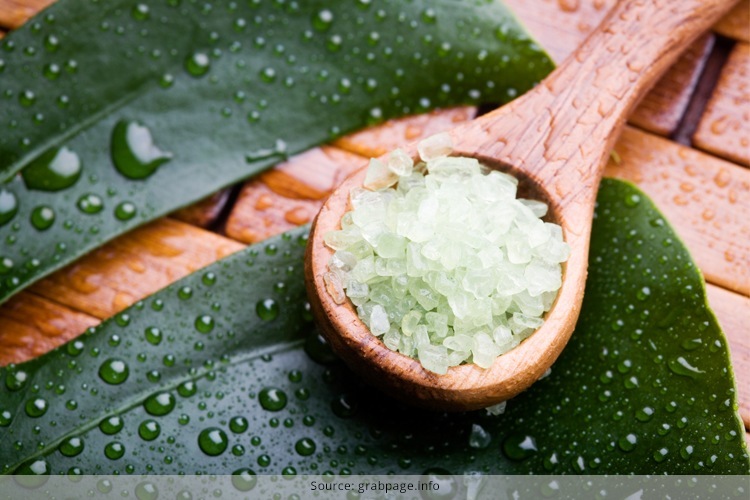 If you haven't ever used magnesium sulfate or Epsom salts in your daily beauty routine, you have been missing out on a lot of benefits. The health benefits and uses of epsom salt have plenty of natural remedies since time immemorial, which is why back in the Victorian ages the royal kings and queens would ensure to have a handful of the mineral thrown into their bath waters for relaxation and detoxifying needs.
What Are Epsom Salts?
Let's show you what are epsom salts and more of the uses of epsom salt today, which would make you want to go and pick a tub for yourself!
A Detox Bath
Relax with a detox bath today by using a handful of Epsom salt in a tub of warm water. The salt gets absorbed very easily into your skin and works wonders in removing toxins from your body too.
Relive Stress
A relaxing detox bath with Epsom salts involved not only helps remove toxins from the body, but also rejuvenates the system by helping more serotonin to be produced. The adrenaline effects are reduced too which means your nerves are calmed an restlessness is done away with.
No More Pains
Body aches, pains and inflammation of the joints need total care and a loving touch, which is why we recommend the uses for epsom salt in your warm water. Submerge and immerse into its abundance to soothe the pains and get your sinus done away with too.
Bring Down The Sugar Levels In Your Body
Sulfate and magnesium when combined can help bring down the sugar levels in your body. One of the epsom salt facts well-known would be that the mineral helps use and produce insulin in the body, when regular intake is adhered to. This can be done topically or orally, and under the advice of a holistic practitioner only!
Remove The Splinter
While working with wood, we often have splinters lodged into our fingers. These tiny pieces almost invisible to the eye can be a painful deal, which only Epsom salts can remove. Rub the area with Epsom salt for a few minutes, which brings down the inflammation, and softens the splinter too.
[Also Read: 15 Bath Salts You Can Buy in India]
Holistic Pedicure Treatments
Most spa experts would say YES to the use of Epsom salts since it allows exfoliation to be done at its best. Dip your feet in a tub of warm water and allow the salts to sink into the skin, gently rub around the toes and the ankle and the soles of the feet, and the dead skin cells would be a thing of the past- including the cuticle care regime too!
Clean Away The Face And Blackheads
One of the beauty health benefits of epsomsalt would be that of the mineral working as a natural face cleanser. Mix a tablespoon of Epsom salt with gramflour and milk to form a paste. Apply it all over the face and keep it for half an hour. Gently rub it off under cold running water, and you would notice the difference.
No More Build Up
Hair build up because of shampoos and hair products can lead to hair fall if left unchecked, which is why mixing a tablespoon of Epsom salt with your daily conditioner and applying it on the hair is a must. Leave the mix on your hair for around half an hour, and then wash it off with warm water. Do this thrice a week and watch how the hair bounces with joy.
Manicures
Soak your palms into a mug of hot water to which half a cup of Epsom salt has been added. Let the soaking go on for half an hour, and while that happens, add a pinch of cinnamon and a teaspoon of lavender oil for the spa experience. Your cuticles would soften and so would your palms, sans the accumulation of dead skin cells. Epsom salts removes the issues with fingers and palms.
[Also Read: 25 Types of Manicures for You to Try]
Hand Wash
Mix a tablespoon of Epsom salt with your coconut oil and use it as a handwash. Germs would stand no chance in setting shop on your palms, and it is a safe way to clean your kids and pets hands and paws too!
We hope you now know what are epsom salts and the many benefits it brings! Have fun and stay healthy!