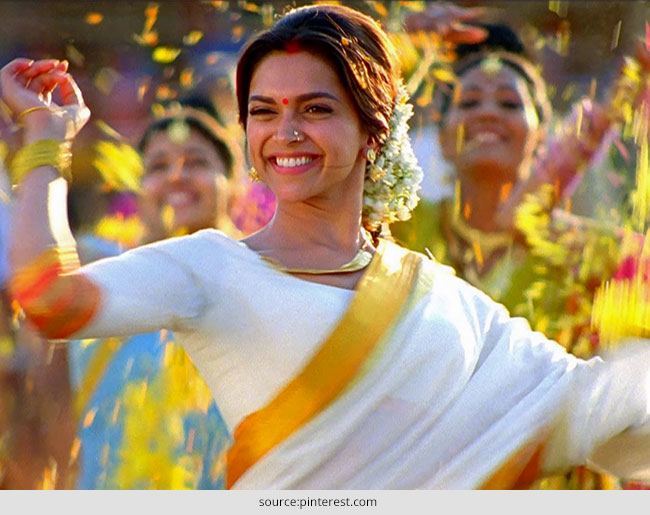 Chennai, the gateway to South India is a beautiful state. It is the perfect amalgamation of modern and traditional fashion. Here are ten accessories you will see most Chennai girls sporting:
1. Flowers Entwined In Their Hair:
Aah, the sweet smell of jasmine in your hair! Those pristine white flowers make quite a style statement and who wouldn't like to smell gorgeous all day long?
2. Glass Bangles:
Those multi-colored glass bangles reflect all the rays of the sun. Delicate yet beautiful, every Chennai girl loves adorning her arms with them. Not only do they look gorgeous, but they are feminine too.
[Also Read: Only a Goan will know how to carry these off in style]
3. Mangalsutra:
It's the sign of a married woman, and all married Chennai girls wear it with pride. It is one of the most vital jewelry items for a married woman and you won't see anyone without it. With changing times and trends, the designs have changed, but the core value remains the same.
4. Toe Rings:
The ultimate symbol of being a woman is a toe ring. Chennai girls will rarely be seen without them. Most women prefer to wear toe-rings on a daily basis and get them made in silver or gold. They are available in many different and intricate designs and make your feet look really feminine.
5. Plaited, set hair:
[sc:mediad]
Chennai is hot and humid. You wouldn't want weather to wreak havoc with your precious mane, would you? That is why most girls in Chennai keep their hair plaited and set. This prevents the hair from becoming too frizzy with all the humidity.
[Also Read: 5 Things Only Mumbai Girls Can Carry Off With Elan]
6. Silk Saree:
The pride of Chennai is silk. The beautiful, flowy material falls delicately on a woman and can make any woman look gorgeous in it. Most Chennai girls take pride in their Kanjeevaram sarees and in fact, this particular type of silk saree is popular all over the world. Women wear it not only on a daily basis but the gorgeous ones are also worn in weddings. In fact, every Chennai girl will have beautiful silk sarees adorning her wardrobe. They are also passed on from generation to generation as heirlooms.
7. Hair Accessories:
Since most Chennai girls usually wear their hair in braids, they love to accessorize their hair with different hair accessories. You would see most girls in beautiful hair adornments on the streets.
8. Jhumkas:
Can't live without them! This is the motto of most Chennai girls for their precious Jhumkas! The intricate designs, the beautiful colours and the dazzling array of jhumka choices in Chennai make it one of the most popular jewelry items for girls! What's more, you can also wear them for almost every occasion. Now, who wouldn't like such versatile jewelry!
9. Davani or Half Saree:
Just like most Chennai girls take pride in their Kanjeevarams, women also love wearing Davani or a half saree. They are mostly worn for special occasions and weddings. They have beautiful colours and combinations of davani and you would see women strutting in gorgeous davani ensembles in many weddings and traditional ceremonies.
10. Orange Blossoms:
Just like the omnipresent Jasmine Flowers, you would also see a lot of Chennai girls swearing by these orange blossoms. They are equally fragrant and would leave a pleasant fragrance wafting behind.
Chennai girls are just like you and me. What makes them beautifully different is their choice of attire and fashion. Did you smell something pleasant? Aah, must be the jasmine flowers in a Chennai girl's hair!