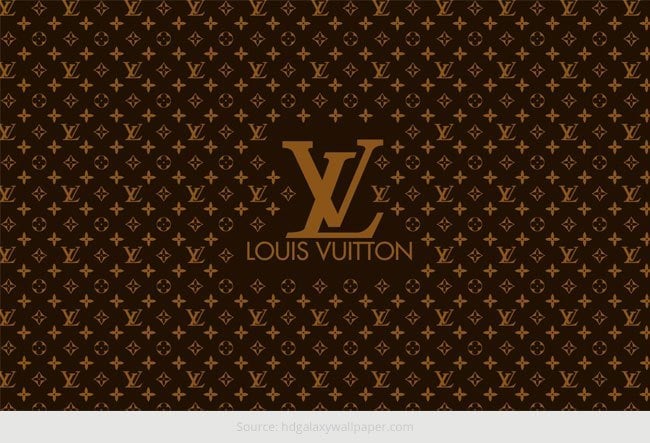 Louis Vuitton, the brand that makes women salivate. While most of their products are out of the budget for many women, we have listed the top most expensive Louis Vuitton products. Get ready to have your mouth hanging wide open.
Warning: This post is definitely not for the faint hearted.
There is no better example of the power of brand than the luxury brand Louis Vuitton. Shoes that cost as much as a car are considered totally worth it, because well, they are Louis Vuitton's for heaven's sake. Almost every women dreams of owning a LV bag or shoes at some point of her life. So if you've ever wondered what the most expensive products made by Louis Vuitton are, then read on to find out.
1. Louis Vuitton Kusama Pumpkin Minaudiere Jewel Bag
Priced at $133,400, the Kusama Pumpkin Minaudiere Jewel bag was a limited edition bag, with only five pieces made. Made out of gold, black resin, and other fine metals, this bag is the ultimate symbol of luxury. Designed by Yayoi Kusama, the bags were inspired by the small evening bags that were popular in Western Europe in the 1930's.
2. Louis Vuitton Michael Clarke Luxury Trunk
Specially made for the Australian cricketer Michael Clarke, this trunk is every girl's dream. Costing a whopping $170,000, the trunk is made out of almost three decades old poplar and had brass locks that Louis Vuitton assures us are super safe and cannot be picked. Well, for that amount of money, they better be.
3. Louis Vuitton Steiff Teddy Bear
Okay, are you ready for this? How would you like to cuddle a Teddy Bear worth $2.1 million, with its fur containing gold and its eyes made out of diamonds and sapphires? The Louis Vuitton Teddy bear is no ordinary soft toys alright. Dressed up in Louis Vuitton attire, it is perhaps the most expensive toy in the world. The ultimate prize for toy collectors, this Teddy Bear is definitely not made for playing and cuddling.
4. Louis Vuitton Urban Satchel bag
The Louis Vuitton Urban Satchel bag does not actually exist. It was designed as a spoof. Made out of complete junk, this bag is priced at $150,000.
5. Louis Vuitton Tambour Bijou Secret Pink Gold Women's Watch
Screaming luxury and elegance, this Louis Vuitton watch is made up of over a hundred diamonds, mother-of-pearl, and rose gold. Made with the signature Louis Vuitton finish, this watch is worth the price of $26, 700. After all, a Louis Vuitton watch is an investment for your lifetime.
[sc:mediad]
6. Louis Vuitton Tribute Patchwork Bag
Designed by Marc Jacobs, this iconic bag was made by cutting up 15 other Louis Vuitton bags and patching them up together. Although the bag was trashed by critics as "the ugliest bag ever made" and "hideous", the 24 pieces made were sold out immediately. Singers Rihanna and Beyonce have been spotted flaunting this Louis Vuitton Tribute Patchwork bags on several occasions.
7. Louis Vuitton Campana's Maracatu Furniture
This very cool item from Louis Vuitton is a travel cabinet made with leather off cuts from the Louis Vuitton workshops. Conceptualised and designed by the Campana Brothers, Humberto Campana and Fernando from Brazil, this furniture costs around $51,500. It is perfect for people who like to travel in luxury. The piece is not just an utilitarian furniture, but a piece of art.
8. Louis Vuitton Tambour Spin Time Regatta White Gold Watch for Men
The Louis Vuitton Tambour Spin Time Regatta White Gold watch looks like something out of a Bond movie. With many cool features, it is priced at around $70,000. It is definitely an awesome watch to own.
9. Louis Vuitton Coquille d'Oeuf Minaudiere Bag
The Coquille d'Oeuf Minaudiere Bag has an adorable oval shape, with the LV logo imprinted in it. Designed to celebrate the partenership between the company and its creative director, Marc Jacobs, this bag is priced at a stunning $101,000.
10. Louis Vuitton Leather Luggage Set
Worth $60,000, the Louis Vuitton Leather Luggage Set is the ultimate travel luggage set. Emblazoned with the LV logo, this luggage set is perfect for the high-flying traveler.
While some of the products listed here are truly drool-worthy, some others are atrocious and makes you wonder who even buys them. But the fact is that Louis Vuitton is a brand that enjoys customer loyalty and following, and pretty much any product they introduce is lapped up by eager customers who want to own the coolest brand on earth.
Hope you enjoyed this article on most expensive Louis Vuitton products.