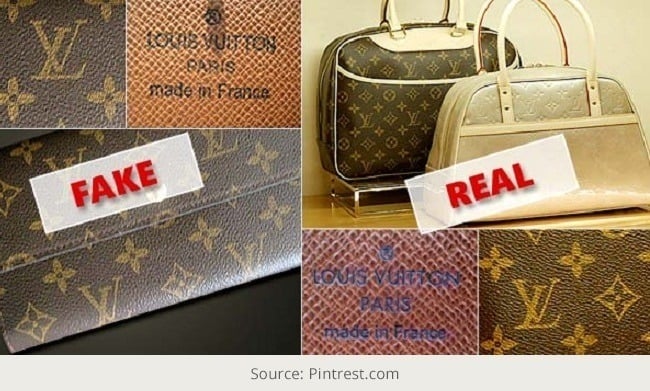 You have been spending all your time on drooling over the latest, limited edition of Louis Vuitton bags, be it in India or anywhere else; by online purchase, from the most authentic retail store or their brand store. We know that these designer bags make it to the top list of your wardrobe accessories and are the apple of your eyes! But, my dear friends, has it ever crossed your mind that your latest Louis Vuitton India purchase could be a fake considering Louis Vuitton purse prices are not less than a couple of thousand pounds making them one of the most expensive handbag brands in the world.
With so many retail outlets opening for exclusive LV, Louis Vuitton India has made a mark in the eCommerce section with special prices too. These are available with EMI options and best deals over plenty eCommerce websites to buy online such as Snapdeal and so on. We could absolutely trust the exclusive retail store for original and authentic products, can we have a blind faith and trust products sold Louis Vuitton in India?
Hardcore fashionistas would do anything to lay their hands on a Louis Vuitton original bag! Whether it be penny pinching or madly searching for precious bargains, it becomes such a necessity to acquire these wonderful bags.
But, we want you to be careful and cautious before you part with your hard earned cash on a bag which could turn out to be a fake LV bag.
FashionLady presents some useful tips on how to distinguish the real and fabulous Louis Vuitton from the fake ones:
1. Paying the price: Numero uno rule is that if the bag claims to come at a price less than 300$ and still poses to be brand new, then there might be trouble brewing up! It is not possible to get a brand new L.V at such a low price.
2. Impostor Alert: If you have come across a bag which is being sold as Louis Vuitton and you are not sure of it, then do this: Check the bag design on the official Louis Vuitton website or in a proper catalog to know if it is the real deal.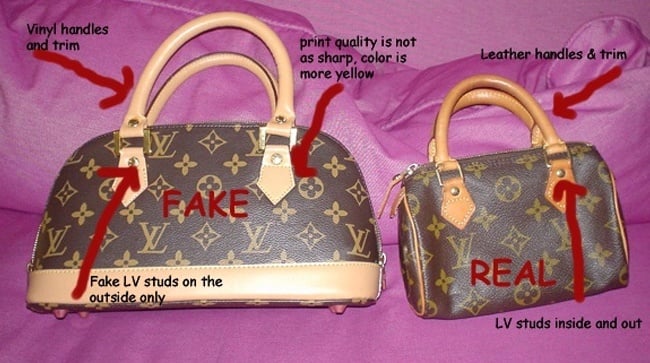 3. Tags: Generally official Louis Vuitton bags do not come with tags attached to them. Instead, the tag is often found in a pocket of the purse. Stay away from bags with tags which look cheap and are flimsily attached to the bag.
[sc:mediad]
4. Say no to Plastic: Avoid bags which have plastic wrapping over the handles because the oxidizing natural cowhide leather does not require plastic! Therefore, protection from plastic is not required and bags which have these could be fake!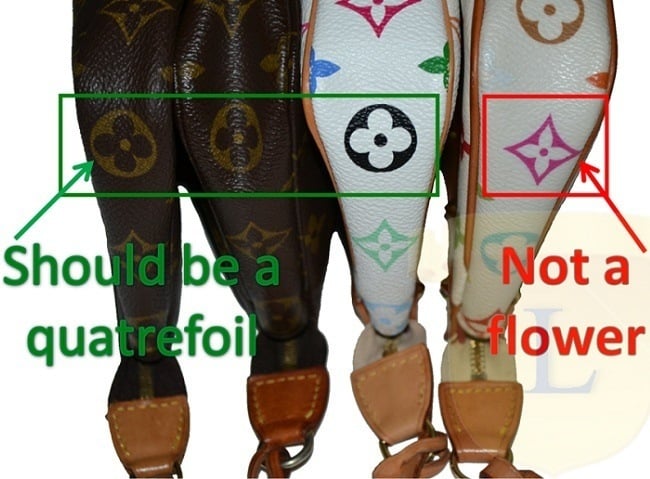 5. Labeling it right: While purchasing a trademark monogrammed bag, ensure that the letters are printed in gold and has brown lines running through it. If you see solid colour monograms or green tinted ones, then run – It is a fake!
[Also Read: How to Wear Saree]
6. Stitch Pattern: This is minute detailing, but it will help you know for sure whether it's a real or a fake. Check the stitching pattern across the bag to see if it is even and regular. A real LV bag will have same number of stitches in similar locations on similar bags.
7. Detailing Matters: Check the zippers of the bag for the prestigious "LV" logo which should be printed on the pull. Also, look at handbag clasps or other hardware which should ideally be made of brass or gold metal. The fake ones use plastic with gold paint layer over it.
8. Date Code: Louis Vuitton bags made after the early eighties have a production code on the bag. From the nineties, the code features 2 letters which are followed by four numbers. Before the nineties, the code was composed of one or two letter code which his followed by 3 or 4 numbers.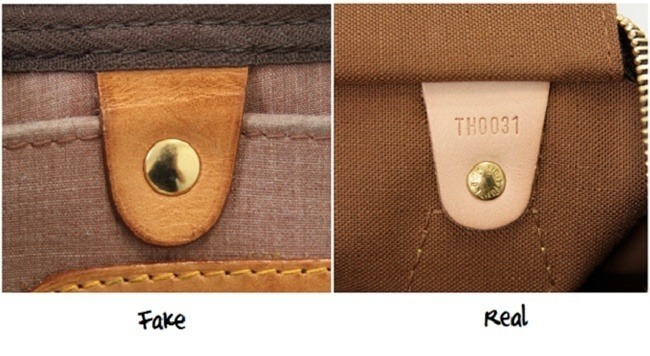 Therefore, check the code which is located beneath the D-ring.
With these tips in hand, you are ready to continue your quest of buying the perfect and prestigious Louis Vuitton handbag. Be careful of the fakes and save your precious money!
Here is a video for your better understanding!
Hope this post was useful!