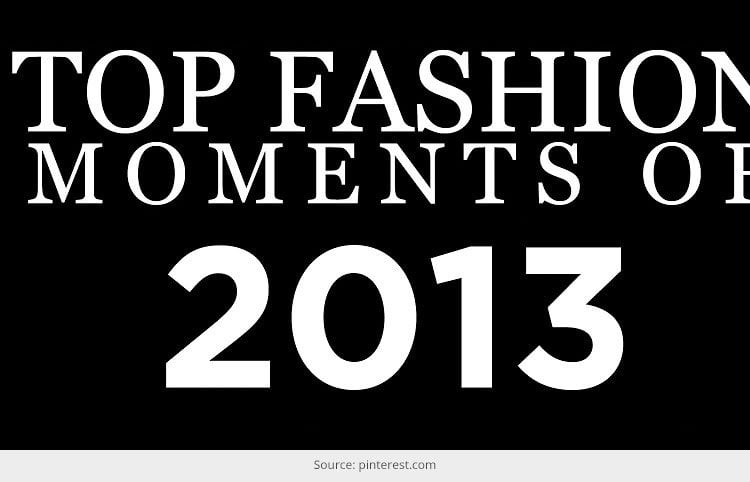 There is no denying of the fact that the year 2013 and 2014 has been a fashion-forward year for India with an array of achievements and feats. The tour de force of Indian fashion domain this year has been incredible so far with so much of global acknowledgments, enabling the international fashion circuit to be slowly contracted within the country.
While our Indian fashion designers should be hugely credited upon, the global exposure has also opened the doors of Indian market to international fashion houses and stores. And with all the pervasiveness of online shopping trend and growing addiction to social media, Indian fashion traits are now gleaming on global red carpets and fashion runways.
I have compiled 10 Best Fashion Moments from the year 2013 and 2014. Do have a look and take a pride on these Indian accomplishments!
1. Tanishq record-breaking ad
The best way to invoke any social awareness is through television and social media. Since most of the Indian population is in either way dependent on TV and online social gigs for entertainment, one can make use of these media to convey a social awareness message. This is exactly what Tanishq did by breaking new grounds through their ad.
Even though the video is a promotional ad campaign for the brand, there was a strong social message imparted nonetheless emphasizing on the remarriage of single mother. Whether she is a widow or divorcee, the resurrection of remarriage in the ad subtly challenges the existing social norms and emphasizing on the fact that every woman has the right to happiness.
This is one of the most viewed ads on YouTube this year and on other social media platforms alike.
This ad totally wins from the 10 Best Fashion Moments from the year 2013 and 2014.
2. Christian Louboutin launch in India
The second in the list of best fashion moments has to be this one. The world famous footwear brand launched its first store in India at Delhi's DLF Emporio Mall. The store is adorned with the trademark red carpet flanked by laser etched green leather walls. A month later the brand also opened its flagship store in Mumbai.
"The red carpet never had such literal connotations as last week, when shoe god Christian Louboutin opened his flagship store in Mumbai, making it the second India outlet after the one in New Delhi's elite DLF Emporio Mall, and the brand's 71st across the world."
This is certainly an important landmark in the Indian couture calendar.
3. Priyanka Chopra becomes the face of Guess
Our Bollywood babes are surely making India proud. An endorsement contract with one of world's leading brand, Guess and an exclusive photo shoot by none other than Bryan Adams! I don't think anything more our Piggy Chops would have wished for. Even though the year was heart pounding for Priyanka Chopra, following her dad's loss, the girl has also some good news in store from this year.
Apart from her musical hits, the former Miss world has added another feather to her glory by becoming the newest model of the brand Guess. She is the first Indian to become the Guess Girl. The 31 year old actress who was seen in an item song for Ram Leela movie was once again seen in some exciting photo shoots for her fanfare. The actress has been shot by musician Bryan Adams in stunning black and white shots against the backdrop of a Mediterranean villa.
Priyanka Chopra had this to say,
"For a global fashion brand, for them to move their campaign into a global space, for me it's an honor."
4.  Sonam Kapoor gets featured in the global magazine, Business of Fashion
Karl Lagerfeld and Jean Paul Gaultier may not recognize if you ask them about Shahrukh Khan or Kareena Kapoor, but they will instantly relate India to Sonam Kapoor. Apart from following her father's footsteps, Sonam has taken fashion so seriously that she has become the style icon in the country and yes, whatever she wears it's certainly becoming trend these days.
The 27 year old fashion diva who bags a seat in the front row at Paris Fashion Week does fashion like nobody else in the Bollywood circuit. The diva has certainly made India proud by getting featured in the international magazine, Business of Fashion. The girl was also listed among the top 500 people, who influence the fashion industry.
5.  Masaba Gupta joins Satya Paul as fashion director
The young designer, who took the entire nation by storm through her breathtaking collections at both Wills Lifestyle India Fashion Week and Lakme Fashion Week this year gets another landmark moment in her life, as she joins Satya Paul as the fashion director. Don't you agree that this is also another best fashion moment for us?
Her embankment has certainly opened up greater opportunities for fresh talents to prove their stature. These young designers are focusing more on Eco-friendly fashion, due to which the ethical trend is expected to grab atleast 5% of the total market share by 2015.
6. Tarun Tahiliani's Cannes Tour
The Indian couture king, Tarun Tahiliani, was the only Indian designer to participate in amfAR's 20th Cinema Against Aids at Cannes 2013. The designer was seen rubbing shoulders with some of the world's leading fashion houses including Alexander McQueen, Burberry, Roberto Cavalli, Christian Dior, Gucci, Givenchy, Louis Vuitton, Michael Kors, Ralph Lauren, Versace, Prada, Fendi, Giorgio Armani, Emilo Pucci, Marchesa, Kenneth Kole, Alexander Wang and Lanvin.
This is certainly a great achievement for Indian fashion domain to get such a global exposure on such an elite podium. In his show, Tarun introduced his signature-style draping in gold-themed outfits and jewelry.
As per Tarun,
"We went to Cannes with a permanently pleated and draped version of the oldest garment, which is the saree. Of course, it is revisited and made contemporary and paired with a tulle body suit sprayed with jeweled art nouveau florals and clinched by belt."
7. Falguni and Shane Peacock awarded the 'Pride of India 2013'
The designer duo Falguni and Shane Peacock were awarded the 'Pride of India 2013' at the House of Lords in London for their outstanding contribution to the Indian fashion industry.
The designers have showcased their creations at numerous international fashion runways, sticking to their signature style of feather and sequin detailing. With haute couture being their forte, the duo is constantly working on to add in more elegance to their fashion attributes.
8. Sanchita Ajjampur joins hands with Yves Saint Laurent
The Bangalore based designer, whose outfit rocked at Cannes by Frieda Pinto, has another international feather added to her glory. The European-bred designer has collaborated with the leading French fashion house, YSL.
Apart from running her shows, the designer is also an associate member of the FICCI and has her flagship store in Bangalore. Read here to know more about her.
9. Brett Lee's Debut at Wills Lifestyle Fashion Week
Sometimes I feel Brett Lee actually hails from India and that Australia is his second home. The Australian pacer is so comfortable in India and his love for this country has always been vivid. He surely enjoys his stay in India, he went on to record a music album with Asha Bhosle and now his debut at Wills Lifestyle Fashion Week 2013.
Apart from his business venture, there is also a noble cause behind it. The former Australian cricketer has collaborated with the Panchachuli Women Weavers of India to produce a collection of Woolmark-certified 100 per cent Australian Merino wool scarves, which he displayed in his show named The Brett Lee Six Stitcher Series.
Hand woven by the Panchachuli Women Weavers in the Himalayas, the scarves are 100% certified Australian Merino Wool, which is renewable and biodegradable fiber.
10. Launch of international stores in India
Apart from Christian Louboutin, several other world's leading fashion labels also opened up their flagship stores in India this year.
These fashion labels include Missoni, Michael Kors and Sephora. This international beauty store is another great addition to the Indian cosmetic market next to The Body Shop.
Hope you enjoyed this post on 10 Best Fashion Moments from the year 2013 and 2014!
Stay tuned for more interesting posts!!