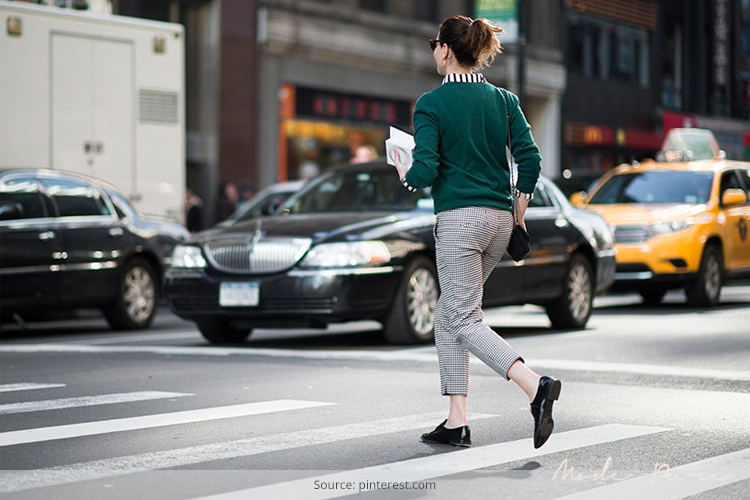 If you're thinking of shopping pants this December then do not loose your wallet before reading my post – it's a guide to the season's best pants suiting all body types. I have always found pants sexy and extremely seductive. They can never ditch you, provided you know how to pull them off irrespective of your height and weight.
The Fall/Winter 2013 fashion runways were partly dominated by these androgynous outfits, offered by all prominent fashion houses. The pants and trousers dominated the recent runways eschewing the dainty skirts and other feminine outfits for a while.
I have been keenly following the shows only to discover that there is an array of varieties available now apart from the typical perennial numbers satisfying almost every requirement and likeness. While brands like Levis and Wrangler are busy evolving their jeans with cutting-edge technologies, let's have a look what's more in store for pants.
After a rigorous survey, me and my team have finally concluded with three amazing pants, which can effortlessly complement Indian body type and personality. The first one being the –
Cropped Pants
You must be thinking what's this monsoon and spring item doing here, when it's already winter? Well, the cropped or capris can amazingly fit any season. All you need is to go for their reincarnated version so that you should not end up freezing. These days you can find cropped pants in wool, flannel, tweeds and jacquards. Instead of capri which ends just below the knees, you can go for these pants, which end just above the ankle. These pants were quite reminiscent of one Hollywood legends, Audrey Hepburn.
You can relive her moment by pairing them with long-sleeved striped blouse and chic ballet flats for your day look.
The best way to flatter these pants irrespective of your body shape is to enable the hem touch the narrowest part of the leg instead of the middle of your calf. Ladies with petite figure should go for slim-fitting cropped pants to look taller. Broad fits, flared hems and cuffs will only make you look shorter than your original height. You can pair these pants with nude pumps or wedges to complete the look.
For women with slim hips and thighs can easily slug into these pants, but women with pear shape should go for pants without pockets as pockets just add extra bulk to the hip area.
[sc:mediad]
Printed Pants
The printed pants are once again back with a boom. They were a regular at Fall/Winter 2013 fashion weeks, as many designers chose to showcase their designs in polka dots, animal prints, graphic patterns and stripes against neutral shades.
You can mix a few prints and patterns with your wardrobe collection. Stepping out in a pair of printed pants can enliven your mood even on a gloomy wintry morning. These days, they are amazingly versatile with a good variety in floral prints. Yes,just like white is no more a summer color, floral prints are no more confined to spring. You can go for fall-inspired floral prints in winter tones such as navy, burgundy and mustard.
Petite women should always go for smaller prints as larger prints can overwhelm their body frame thereby making them look more shorter. And if you're pear-shaped then avoid bright patterns for your bottom and choose light prints against dark background to give them a slimming effect.
Let your print do the talking. So pair your pants with a nude-colored blouse or fine-knit cashmere top. For creating some bold statement, you can mix and match with stripes and florals or checkered prints with polka dots and also leopard with stripes.
The third one – Slouchy Pants
the slouchy pants are also slowly gaining popularity. A formal evolution of the much controversial harem pants, the slouchy pants were also at some of the fall/winter fashion parades. Just like the sweat pants, these numbers have undergone a high-trend makeover to make them extremely comfortable and fashionably extreme. These are now more common among the fashion bloggers as well as the celebs. So, you can give them a try this season. And if you don't have a pair then it would be a real fun to do the shopping.
The trending slouchy pants are loose at the hip and thigh area and have a perfect setting on the waist. They are tapered down the leg before hitting the ankles. While some pants have stretchable waistband and zipper, others are just a mimic of jersey sweatpants.
These pants can look flattering on all body types, but you'll have to do a bit research to get into a pair that perfectly complements your body type.
Hope enjoyed this post!