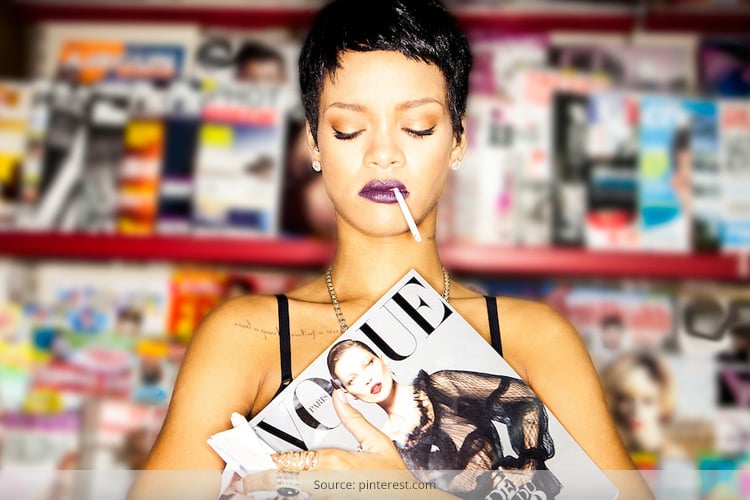 India may be beaming with scams, natural catastrophe and political upheavals this year, but 2013 has been certainly a great year for the Indian fashion domain. Apart from cricket and Bollywood, the world is now gradually becoming familiar to Indian fashion traits as well. While the international fashion council is looking forward to Indian fashion designer's implication; the Desi trends are already creating waves globally.
Undoubtedly, our fashion designers including Manish Arora, Rajesh Pratap Singh, Abu Jani & Sandeep Khosla etc. are making India proud with their international recognition. While the entire Rohit Khosla batch are inspiring the fashion enthusiasts to reveal their innovative attributes, institutes like NIFT are helping those partisans to pursue a career in their dream job.
This is the reason, every year the Indian fashion industry welcomes some new and fresh talents, who become a graceful addition to the circuit. But the year 2013 had some special debuts with some smashing designers assuring the industry they are going to create history on the runways.
These designers have not only stunned the onlookers with their breathtaking debut shows, but were very soon associated with some high end brands. While some names were instant hits at the fashion weeks, others were profound and deep-seated with new-age trends.
The 2013 fashion shows, whether it's a Lakme Fashion Week or WLIFW, the runways were stockpiled with passion, madness and talent galore.
I have rounded up some debutantes, who have made a fashionable impact and are being eyed upon by almost every apparel brand. Do have a read!
Josh Goraya
You may not have come across this name if you are not following the fashion weeks. His collection 'Alter Nature', which he exhibited at Wills India Fashion Week Spring/Summer 2014 was a huge hit. His unisex collections stood out, as he showcased his both men's and women's wear by focusing on the gender differences.
The masculine silhouettes in casual and sportive patterns were his major highlights. The designer had used thread embroidery to induce striking contrasts as finespun fabrics were apposed with rugged drapes. An array of cotton fabrics including poplin, cambric, batiste, organdy, satin, muslin, flannel, denim, twill, jersey, voile etc. were used in his creations.
And these fabrics were accentuated with color palette such as off-white, navy, grey along-with vibrant mosaic patterns with impromptu doses of red and maroon.
Josh's collections displayed maturity along-with immense talent and depth knowledge on cotton which offers endless possibilities to the fashion world.
Shilpa Reddy
A former Mrs. World, Shilpa is another latest addition to the talent circuit. She was lucky enough to debut at Lakme Fashion Week Winter Festive 2013, which was itself a great achievement. The Hyderabad based beau showcased her designs under the name, 'Unnamed collection inspired by erstwhile Thai queen'.
The debut designer took cues from the 16th century legendary Thai Queen Suriyothai for her collection by maintaining a perfect cord between the warrior princess and the delicate nurturer. Her designs included anarkalis, dhoti pants, harem pants, sarees and embroidered jackets in bold and beautiful shades. Even though her designs were Thai-inspired, she made sure to stick to her roots as well as her outfits were given an ethnic spin with elaborate embroidery and stone work. The highlight of her show included the embellished power shoulders from Thai traditions. Her sarees were paired with blouses flaunting distinct Thai necklines and shoulders.
While her recent show has been a success, we are waiting to see more from this designer, as her skills unfold with more variations and innovations.
Shehla Khan
Does this designer need an introduction? I don't think so. The young talent house is now associated with Sonam Kapoor, Karishma Kapoor, Kareena Kapoor, Parineeti Chopra, Priyanka Chopra, Aishwarya Rai Bachchan, Malaika Arora and the lush list just goes on. With such an upscale clientele list in her closet, what more she could have wished for? And not to mention her Cannes Red Carpet appearance which has been her greatest achievement so far, there is surely no looking back for this young and talented designer.
If you remember I had written an elaborate post on the photo shoot of Sonam Kapoor in Sheila Khan's creations few months back? Let me rewind it once again then, click here to know more.
Sonam Kappor on Shehla Khan,
"Shehla's creations are beautiful clothes where she gives a lot of attention to detail and workmanship. Her label appeals to the need of the season — being stylish, elegant and comfortable. Her collection strikes the perfect balance between sensuality and femininity."
She made a sensational debuted with her show, Boudoir at the Lakme fashion Week Spring/Summer 2013. Her soft and elegant take on the bygone glamor wooed everyone.
The designer, who is now known for her sensible and classic silhouettes, has received her formal eduction ar the prestigious London College of Fashion with a Master's degree in Styling from Instituto Marangoni in Milan. She has worked with Manish Malhotra in her formative years working on a mélange of net and lace gowns, light-weight feminine outfits accentuated with subtle embroidery work against muted pastels, which have now become her signature shades.
The designer is now famed to use some exquisite fabrics like French lace, Italian chiffon, Swiss tulle and Indian silk. Her collection 'Boudoir' was focused mainly on craftsmanship, detailing and quality. The designer was lucky enough to have Karishma Kapoor as her showstopper, who was dressed ethereally in powder pink lace outfit adorned with chiffon panels and gunmetal lace embroidery patchwork.
The designer had Jacqueline Fernandez as her showstopper for her LFW Winter Festive 2013 show. I have already become a huge fan of this designer because of her modest approach and understated vintage demeanor!
Vedangi Agarwal
Apart from Josh Goraya, Vedangi Agawal is the one who had made her debut at Wills India Fashion Week Spring Summer 2014. Both of these fresh designers were winners of Let's Design contest organized by the Cotton Council of India. This competition aims at encouraging young talents working more on cotton fabric.
While Josh had already proved his love for cotton, Vedangi also stood up to everyone's expectations through her 'Aurora' collection. The designer's rendition in cotton conceived through her breathtaking designs charmed one and all. Her creations included soft and feminine silhouettes all made from the incredible cotton fabric. Her every item had a story to tell, which were upgraded from simple cotton to cotton sateen, cambrics, twill and matty. her outstanding designs were sufficient enough to challenge the common notion that cotton is just run-of-the-mill.
Hope you enjoyed this post!