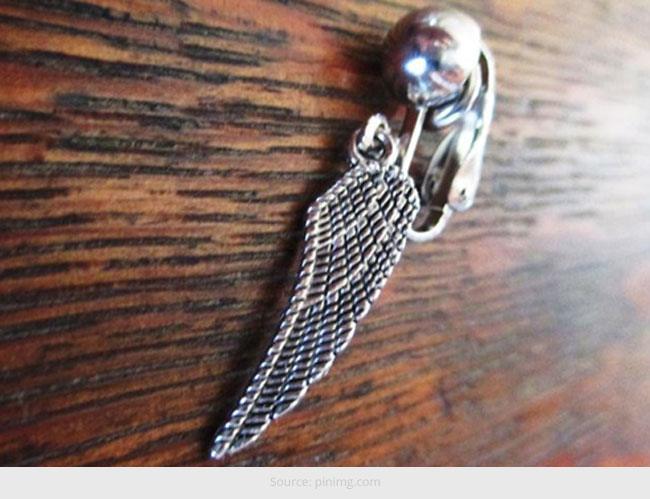 Ever wondered if you can rock a belly button, but held yourself back because you are scared of piercings and the pain? Then the clip-on belly button rings are the answer to your prayers. With no piercing and no worry of blood and pain, these are the coolest accessories that you can flaunt.
Clip on belly button rings come with a clasp that allows you to clip them onto your skin. It does not pain and looks super cool dangling from your belly button.
Here are some cute designs for you to choose from.
Floral Clip-on Belly Button rings
With the crop-top fashion came back the belly button rings style in great swing. Giving room to flaunt the flat belly and add more bling, this style is quite raging. Skim through the floral styles for an idea and we are sure you will eventually end up with a great belly button piercing.
1. The Rose Ring
A cute little rose belly button ring with a clasp and a stud on top to make it look authentic. This cute ring is for girls who love flowers (who deosn't?) and floral designs.
2. Flower With Leaves And Stem Ring
This is a short diamond flower belly button ring for your delight.
3. Lotus And Jade Ring
4. Leaf Ring
This white gold belly button ring will get you all the attention with its sparkle. If you are a nature lover, or would like to wear a symbol of achievement or dream, this is the right choice.
5. Butterfly and flower ring
Check out this symbol of co-existence and inter-dependency.
Animal Pattern Navel Rings
If you are an animal lover, show your support with these cute animal designs.
6. Owl Ring
If you are more of a night bird, go with this owl style navel ring.
7. Kitten Ring
[sc:mediad]
8. Tortoise Ring
If you are believer of sustenance, clip on this cutey pie navel ring.
9. Starfish Ring
Starfish creates safe travel even in troubled waters. Perfect choice of navel ring if you are a traveler by nature.
10. Seahorse Ring
The belly button rings, either by piercing or by clipping on, alters the look. The seahorse pattern here looks attractive and tempting.
11. Dolphin Ring
This bejeweled silver belly button ring is worth melting for. The cutesy dolphin has won our heart, what about yours?
12. Gold Fox Ring
This is one of the cute unique belly button rings, don't you agree? Dangle it right on your navel and let the crowd wonder your traits.
Maternity Belly Button Rings
If you already have your belly button pierced and the good news is on its way, flaunt your baby bump with these styles-
13. Pregnancy Ring
Pregnancy belly button rings are becoming increasingly popular. They are ideal for showing off your baby bump, and come in many super cute designs.
Symbols And Charms
14. The Dream Catcher Ring
How about this cute dream catcher clip-on ring? It is quite a unique belly button ring and will look super cool when worn with crop tops that bare your abs.
15. The Music Ring
This is perfect if you are a musician or singer or simply if you love music. The symbol dangles from your belly button, looking cute and intriguing at the same time.
16. The Snowflake Ring
Perfect for the Christmas season, this adorable snowflake clip on belly button will sure get you into the festive mood.
17. Custom-made Ring
You can also have a custom-made belly button ring to reflect a design that is uniquely yours. For instance, you can have a belly button ring made with your wedding date. How cute would that be?
18. Louis Vuitton Ring
Flaunt a LV logo belly button ring if you love the brand and want to show it.
19. Best Friends rings
You and your best friend can clip on a best friend belly button ring. It comes as one design split up into two, with you wearing one part of it and your best friend wearing the other.
Here are some other cute clip-on belly button rings:
20. Tribal Motif Ring
Go boho with the tribal pattern belly button ring.
21. Stars Ring
22. Star Cluster Ring
Like the sound of a cluster? Then pin this belly button and get noticed.
23. Gems And Crystals Ring
It's a nice style of wearing your birthstone or gem stones that you like.
24. Multi-gem Dangler Ring
The multi-gem dangler will complement every color of outfit that you don.
25. Bow Ring
This is a classy style of belly button ring.
26. Lucky Clover Ring
Feeling lucky? Clip on this stunning silver piece to your navel and flaunt those toned abs.
27. Bead Ring
Want to keep it simple? Add a beaded ring in the color of your taste.
28. Ethnic Motif Ring
If you are more into traditions and would like to dress up in ethnic apparel, go with this belly button that will flow along with the outfits.
29. Plain Ring
30. Celtic Design Rring
31. Slipper Ring
32. Pineapple Ring
Make your look more colorful and fruitful with this pineapple belly button clip-on jewelry. Spring in this fashionable style and display all positive signs of friendship, loyalty, warmth and welcome.
33. Bullet Ring
This one bold country style belly button ring. Shoot this style right at the navel and grab all the attention.
34. Breast Cancer Awareness Ring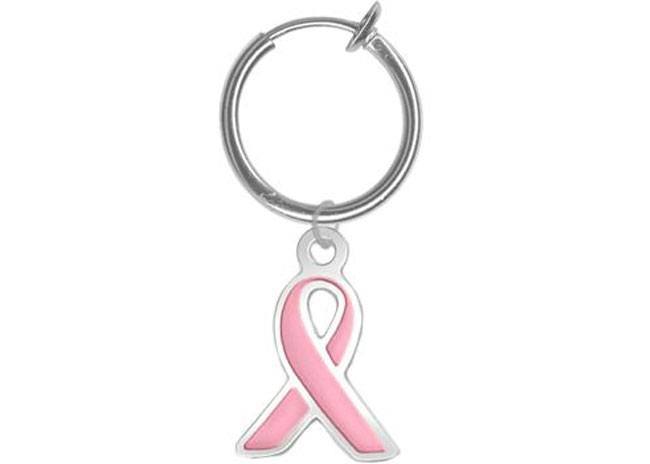 35. Pentagram Ring
36. Glow In The Dark Beads Ring
Party nights will turn out to be fun with this glowing clip-on belly button ring.
37. Anchor Dangle Ring
This clip-on navel jewelry is worth a shot. If you are in tune with yourself and hold strength in staying rooted to your values, this dangle belly button ring is the right pick.
38. Crescent Ring
It's amazing to know the wide range of belly button jewelry options, isn't it? One such navel ring that we found adorable is the crescent moon style. Promoting growth and creativity, this symbol greatly signifies the belief in astronomy.
39. Crown Rring
Get bossy, look queenly with one of this stainless steel crown belly button rings.
40. Evil Eye Ring
Perfect for those who fear bad eyeing and jealousy stares. Clip on one of these navel rings and drive away the negative forces.
Quick tips: Make sure your tummy is taut and firm if you're planning to wear a belly button ring. Flaunting your pregnancy baby bump is cute, but flaunting your food and flab bump is so not okay. So do some crunches and keep your tummy tucked in when wearing a belly button ring. Avoid pulling your belly button rings; even though they are clip-on rings, they might still tear the skin if handled too harshly. Also, always remove your ring before you step into the shower; you don't want your belly button area to accumulate dirt because you failed to remove it while having your bath.