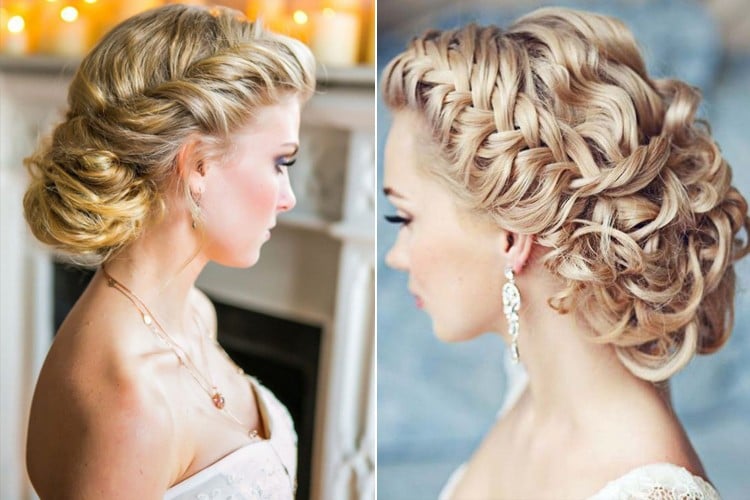 The big fat Indian wedding season has begun and is on in full-swing. If you take a look around, there are many that are shopping for the chicest of bridal wear and accessories, and scourging for the best makeup and hairstylists too. Now as a bride, you would want to honor the tradition of sisterhood, which is why you want your bridesmaids to have the best looks at your wedding too.
You've managed to find the right couture for the girls to wear, and the makeup has been fixed, but what about the bridesmaid hairstyles? Let's ease things up for you a bit and show you a couple of bridesmaid hairstyles options to choose from!
30 Gorgeous Bridesmaid Hairstyles For You
[Also Read: Hairstyles For Teenage Girls]
1. Plan on the messy low bun bridesmaid hair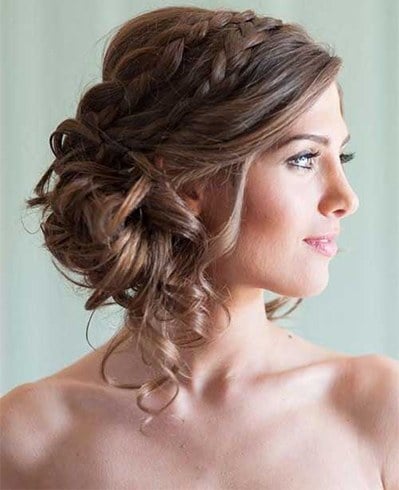 2. You could also think of the puffed up messy updo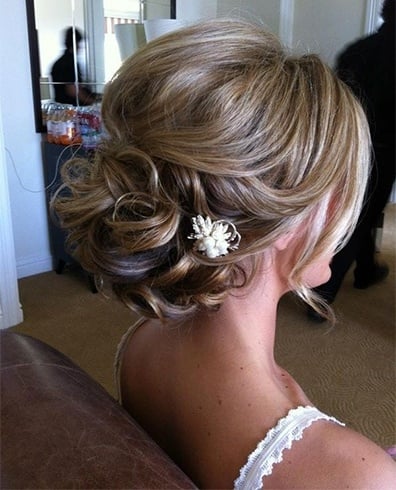 3. A twirl braided messy updo is another chic option to use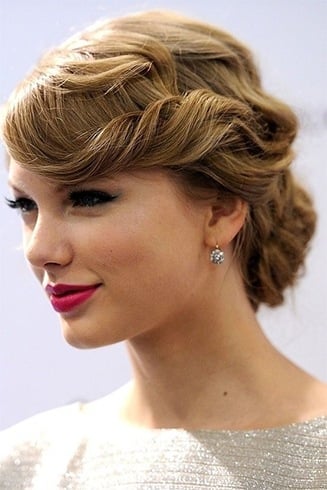 4. Cascading waterfall with frontal bangs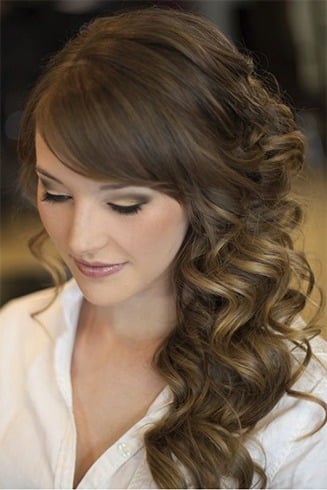 5. Messy plaited matte updo for the bridesmaid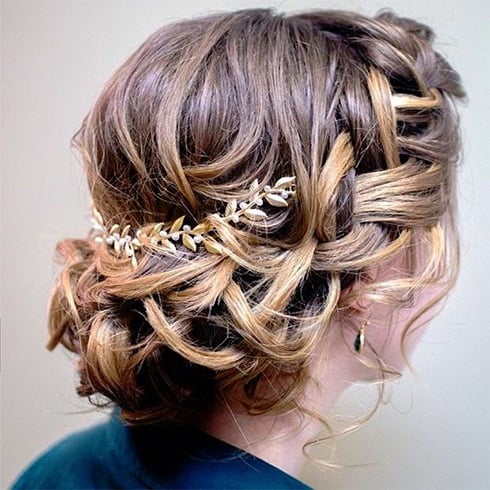 If the hair is short and you want the girls to look like princesses as your bridesmaids at your wedding, there are many ways to style their hair up as well. Here are a couple of options for bridesmaid braided hairstyles and bridesmaid hairstyles for short hair and even bridesmaid hair updos that can rock the scene for these girls at your wedding. Take a look!
[Also Read: Braided Hairstyles For Short Hair]
1. Wavy bobs with a chic flower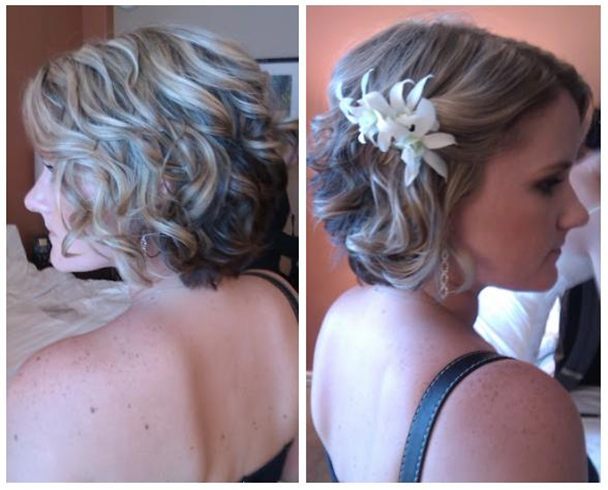 2. Tong curled bridal short hair waves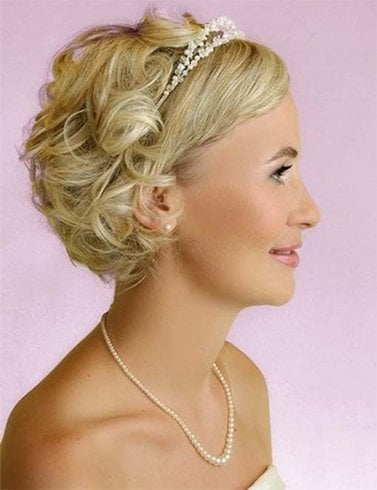 3. Snail pin curls for the short haired ladies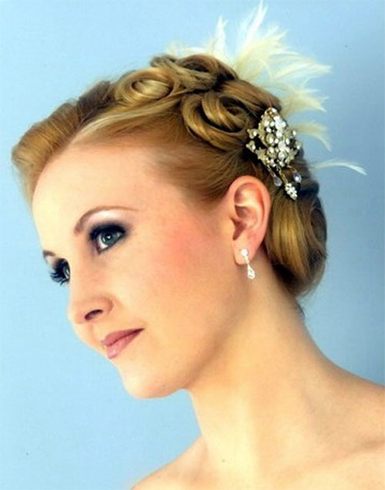 4. Short haired puffed up updos for the bob cut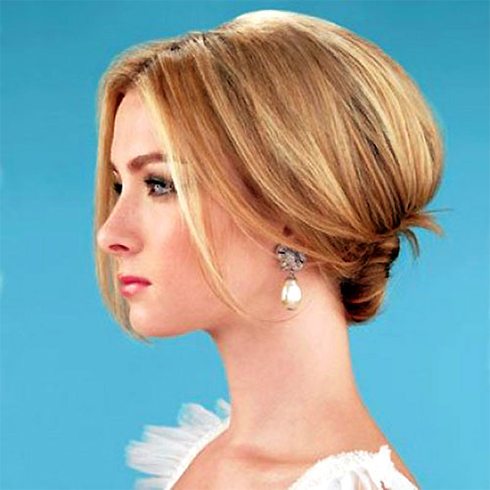 5. A vintage boho chic look for the lass with nape length hair
[sc:mediad]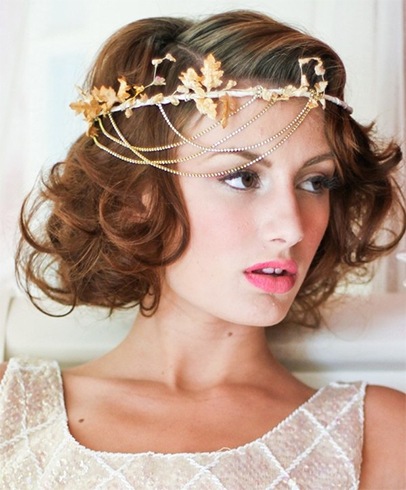 If she has very long hair, there's enough room to play around with. With the right bridesmaid hair accessories, try the best of bridesmaid hairstyles for long hair. These easy bridesmaid hair will definitely look classy and chic. Take a look!
[Also Read: Bridesmaid Hairstyles For Long Hair]
1. Gorgeous long sweeping waves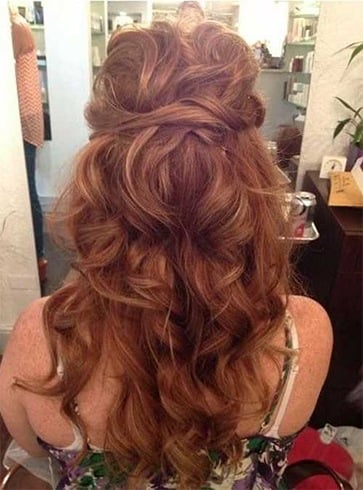 2. Half up hair curls to play with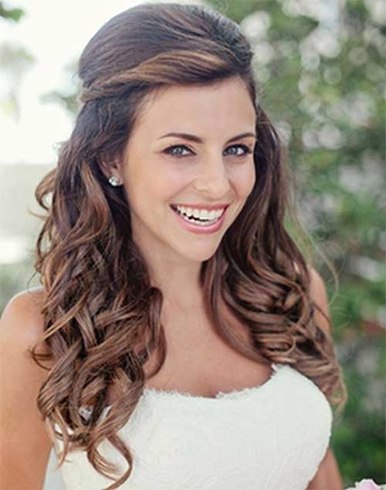 3. Puffed waves and half way updos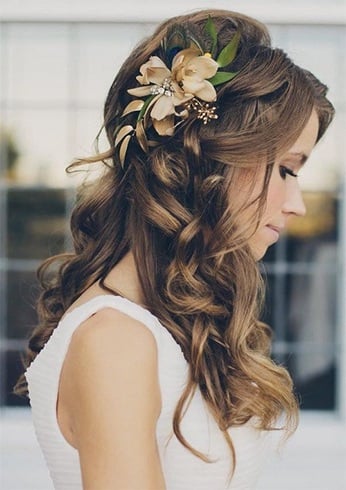 4. Royal sleek braided updos
5. Waterfall braided cascading waves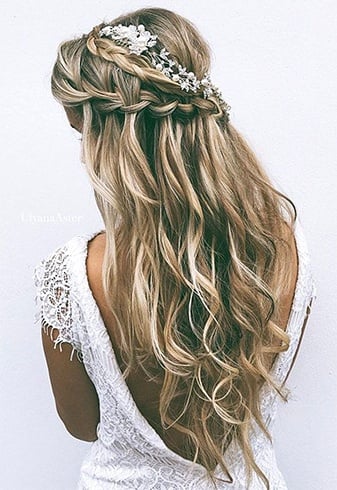 Let's not forget the little girls around who would be the flower girls and possibly teen bridesmaids too. They also need to have a chic touch on them at your wedding, which is why we want to show you a couple of haute bridesmaid hairstyles and children's bridesmaid hairstyles as well. Take a look.
1. A cute chain updo for the wedding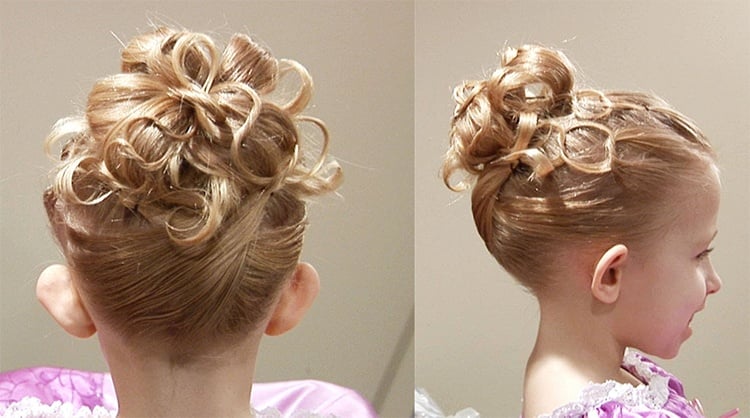 2. A one sided sleek high bun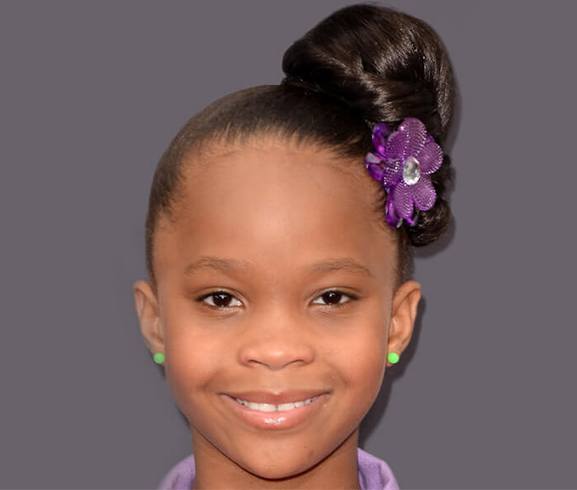 3. A fairytale braided bun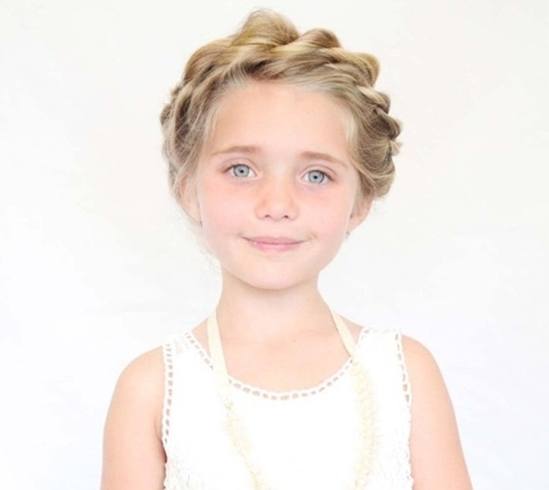 4. Messy side buns for the little one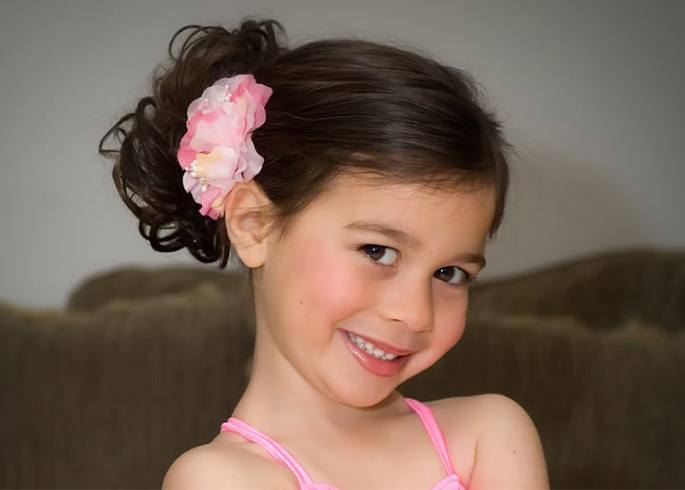 5. An easy weasy looped updo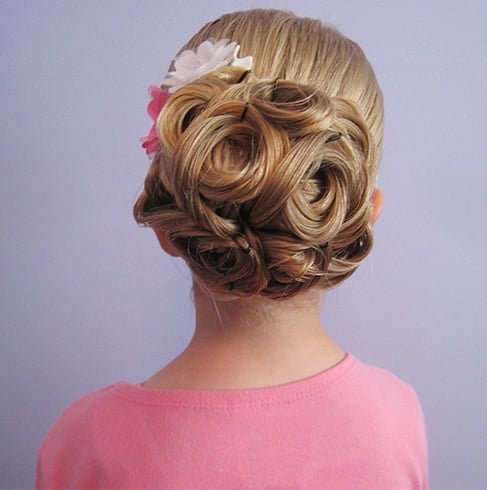 Additional Help Here
For girls that have thin hair, we have bridesmaid hairstyles for thin hair which can be worn with the right bridesmaid hair pieces.
1. A puffed up messy low bun with floral accessories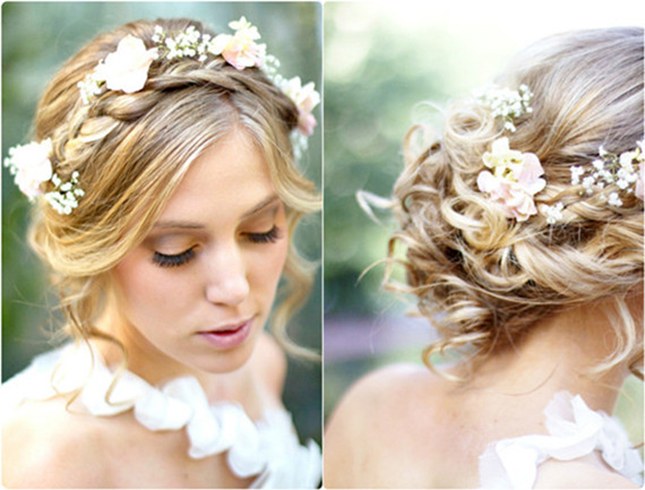 2. A low curled long ponytail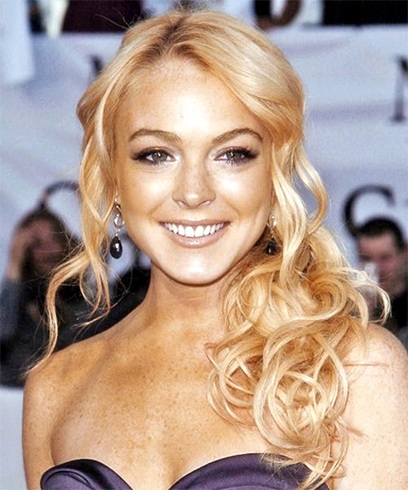 3. Tweaked and twirled low tiffany buns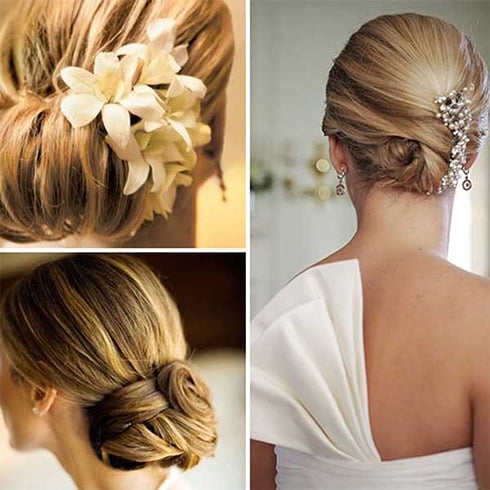 4. Crumpled half way pony updos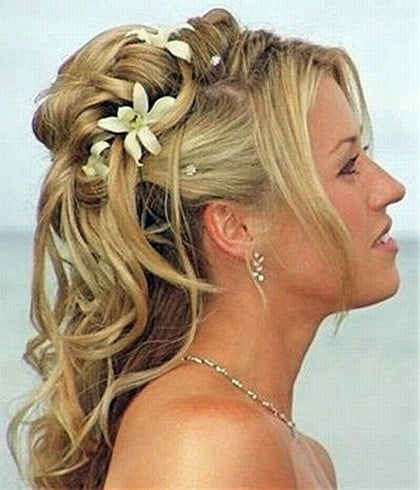 5. Tong curled high ponytails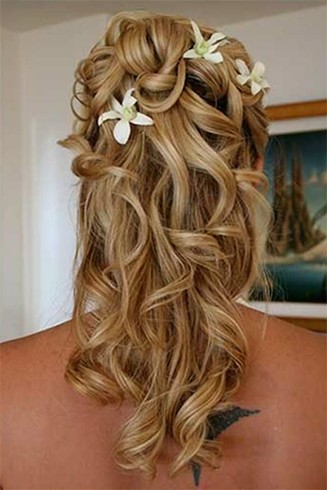 6. Low romantic buns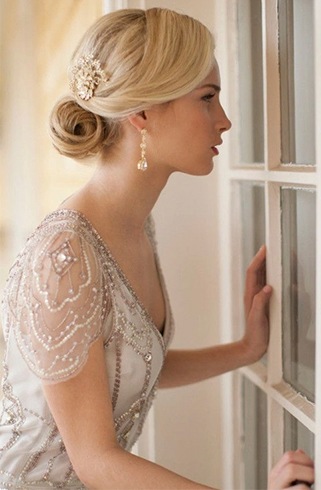 7. Side swept faux updos
 8. Messy bridal updos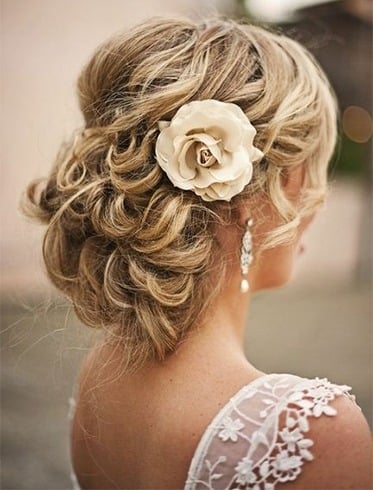 9. Puffed braided low updos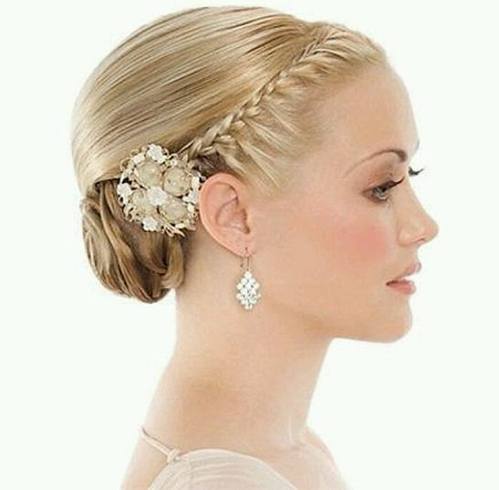 10. Twirl romantic updos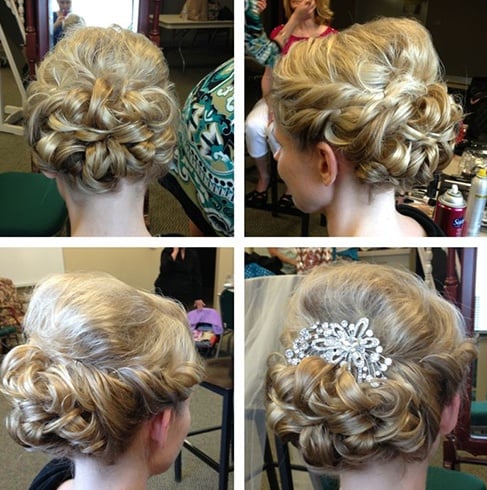 Do write in and let us know your thoughts about these twenty chic bridal hairstyles and hairdos for your girls to wear at your wedding. The hairdos for bridesmaids shown here have to have the right embellishments and bridesmaid hair clips, bridesmaid hair flowers and accessories, without which the show would be lost!
Images Source: pinterest