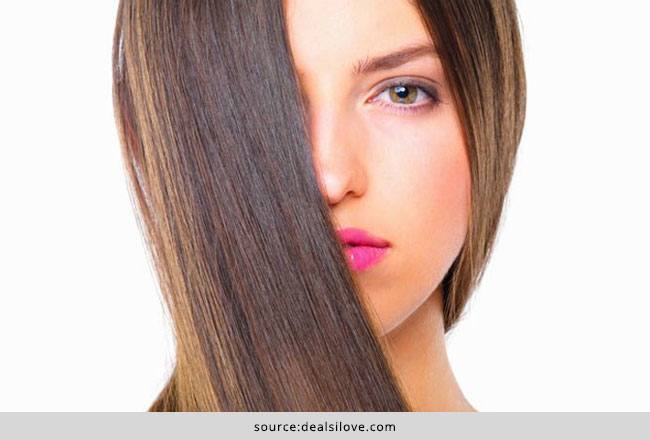 After scouring upon hundreds of hair products sold globally, claiming to be organic, I have finally filtered out the best organic hair conditioners available in the market to go for.
These organic hair conditioners are enriched with nutrient essentials that not only moisturize but also aid in hair growth. It's always better to go for organic hair products than coating your strands with artificial chemicals. Let's have a look at the 5 best organic hair conditioners available in the market. Read on!
1. Avalon Organics Refreshing Conditioner, Grapefruit & Geranium
The brand claims to have included Vitamin B5 in this conditioner that enables smoothness and sheen, whilst reducing hair fall and breakage.
Olive oil, aloe vera and sunflower oil present in the conditioner protects hair from damage, by strengthening the roots. The arginine present in the product boosts blood circulation in the scalp.
The conditioner also consists of jojoba and borage oil that work as hair nourishment. The potassium composition present in the products aids in hair growth.
2. Avalon Organics Biotin B Complex Thickening Conditioner
Saw Palmetto present in this conditioner helps in blocking DHT or Dihydrotestosterone. A change in the metabolism of androgen leads to hair loss. Saw Palmetto, a herb from tropical origins, present in this conditioner helps in fighting hair loss.
Vitamin B5 present in the hair conditioner controls hair damage. And Niacin boosts blood circulation.
The white tea present in the conditioner contains anti-oxidants that prevent oxidative damage to developing hair.
It also contains rosemary essential oil that is beneficial for hair health.
3. Green People Clarifying Vitamin Organic Conditioner
[sc:mediad]
This conditioner comprises of olive oil, avocado oil, sunflower seed oil and aloe vera that naturally moisturize the hair.
The conditioner comprises of 92% of organic ingredients that ensure hair nourishment in a natural way.
4. Yoah Organic Hemp Conditioner
Here is another best hair conditioner available in India that contains horsetail. Horsetail or equisetum, which is a source of silica and 'living fossil' helps in hair growth.
The lemon and raspberry present in this conditioner offer loads of Vitamin C to the hair, thereby protecting hair from oxidative damage.
5. Desert Essence Organics Fragrance Free Conditioner
This hair conditioner consists of green tea whose anti-oxidants help in preventing hair loss.
Kelp, which is used to treat thyroid, is also beneficial in hair growth.
The brand also claims to induce nettle, a mild 5-alpha-reductase inhibitor, which helps in protecting the hair from DHT, thereby reducing hair loss.
The conditioner also contains sunflower oil and Shea butter that not only moisturize but also protect hair from damage.
So those were the 5 best organic hair conditioners available in the market along-with their benefits. Hope this helps!