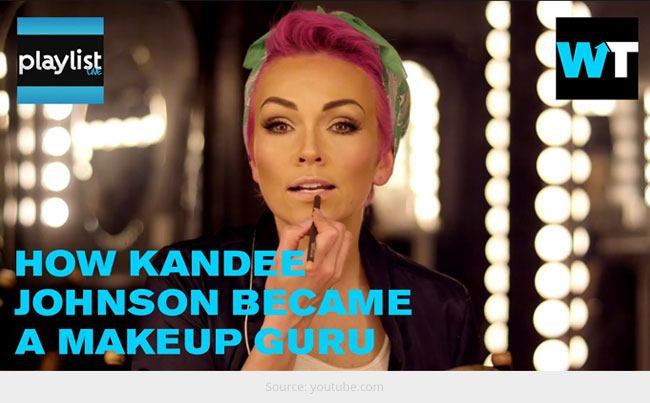 Lately I realized that makeup doesn't only transform an ugly duckling into a beautiful swan, but with the help of cosmetics one can also mimic the face of any celebrity or fictional character. And this thought became evident only after watching Kandee Johnson transforming herself into an impressive host of celebs and characters with just makeup.
It's indeed astonishing to see how makeup artists transform a face by simply applying eye makeup, hide flaws by effortlessly blending the foundation, and make someone look completely different by contouring, that I feel should be the eighth wonder of the world. Do have a read and admire the sheer power of makeup!
[Also Read: Nude Lipstick]
Kandee Johnson, a Los Angeles based makeup artist quickly became a popular name, especially across all social media channels and nonetheless in the beauty world alike, after she showcased her amazing ability to mimic almost any face by simply applying cosmetics.
The gifted blogger has recently shared a collection of her photos where she has impersonated various faces right from fictional characters from Frozen's Elsa and Barbie to The Hunger Games' Elfie and celebrities ranging from Angelina Jolie and Kylie Jenner to Justin Bibber which was a complete surprise package for her audience.
With her impersonations being an overnight success, today her Instagram account has more than 700,000 followers and her YouTube channel has more than 2.7million subscribers.
Kandee is a blogger for over 6 years now and says that she creates YouTube videos to make people happy and with her tutorials she wants to share makeup tips that might change women's makeup life.
Let's go through her series of cosmetic transformations where she has impersonated different characters and celebs with her amazing makeup skills!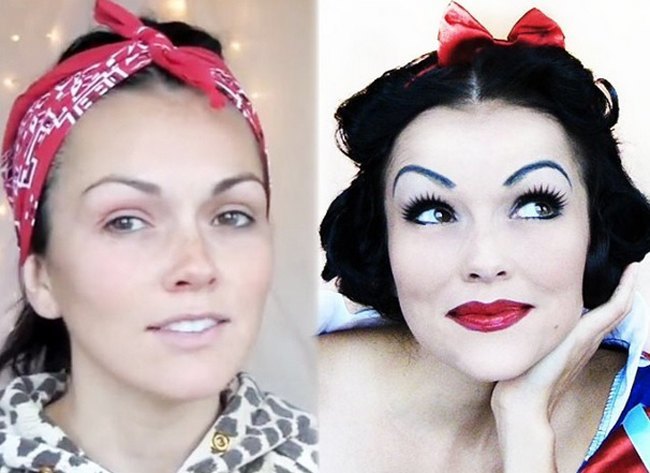 Here, Kandee displays her au naturale makeup-free face before she impersonates Snow White.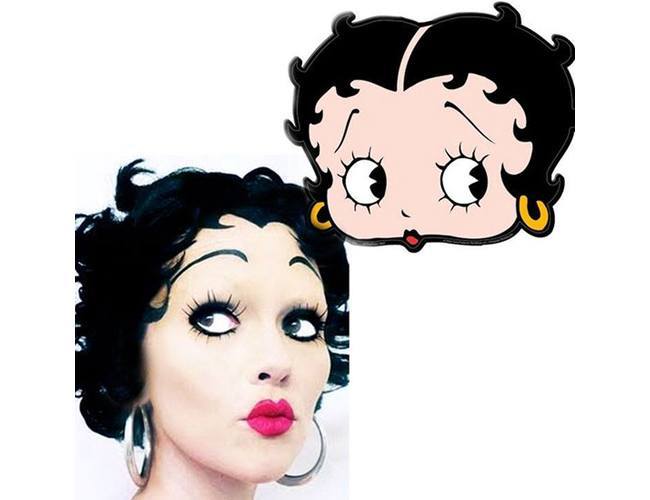 Here Kandee as the popular Betty Boop character. I am just amazed to see how she has played so well with her eye brows and eye lashes to impersonate this cartoon character.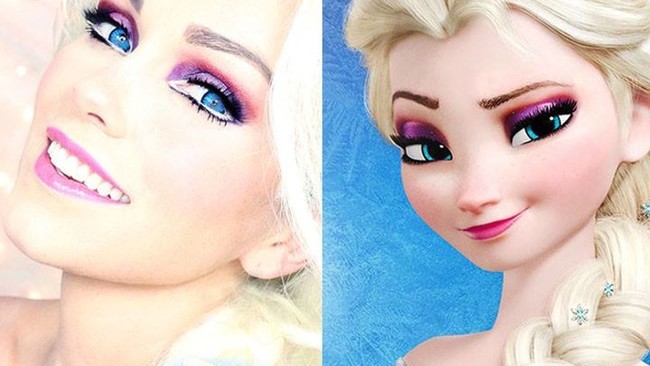 Kandee has transformed herself into Elsa from Disney's Frozen.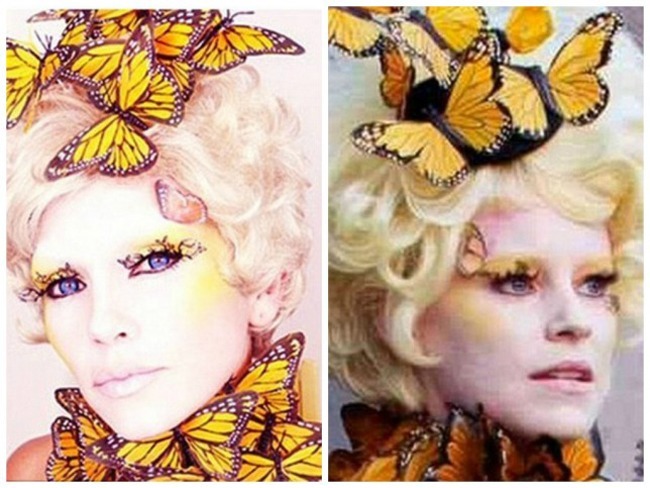 The highly-skilled make-up artist used only butterflies, wig and false eyelashes to impersonate Elizabeth Banks' popular Effie character from The Hunger Games.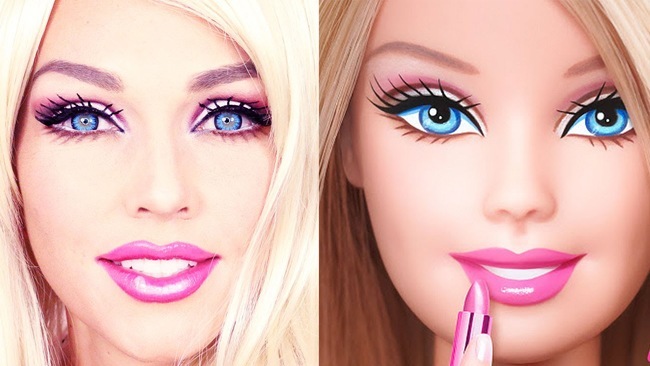 Doesn't the makeup pro look like real life Barbie here?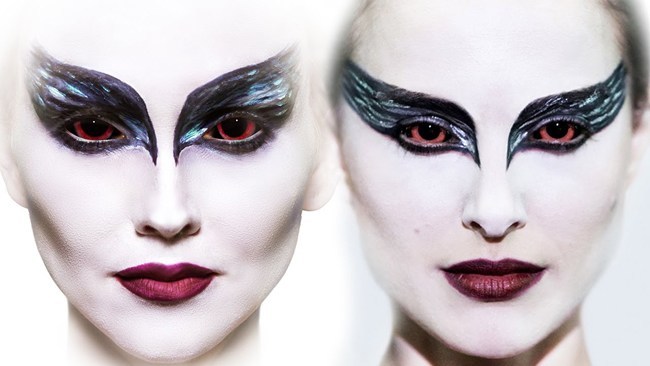 It's really difficult for me to identify who the real Black swan is, i.e. Natalie Portman and who Kandee Johnson is as the makeup mimics look so real here.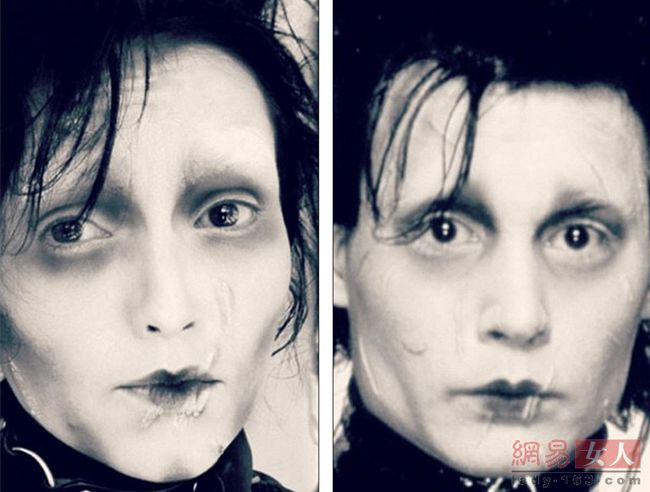 Here, Kandee Johnson pulls off Johnny Depp's cult favorite character Edward Scissorhands so accurately that you can easily get confused in identifying the real Edward character portrayed by Johny Depp.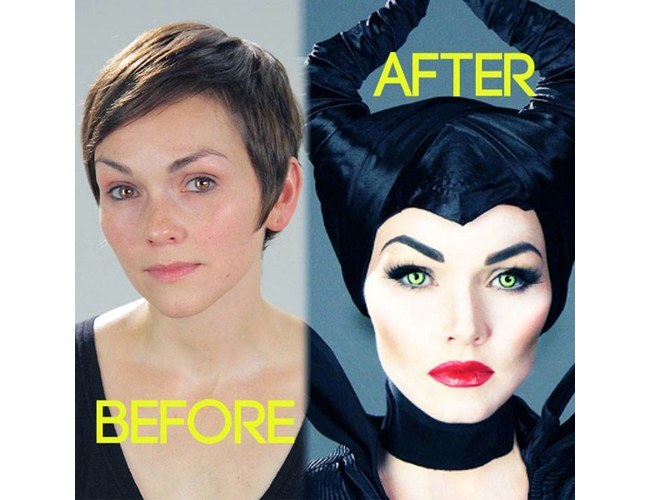 Before transforming herself into Angelina Jolie's Maleficent character.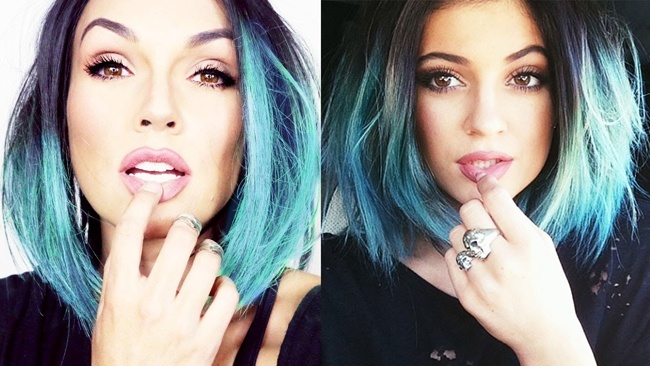 Kandee Johnson as Kylie Jenner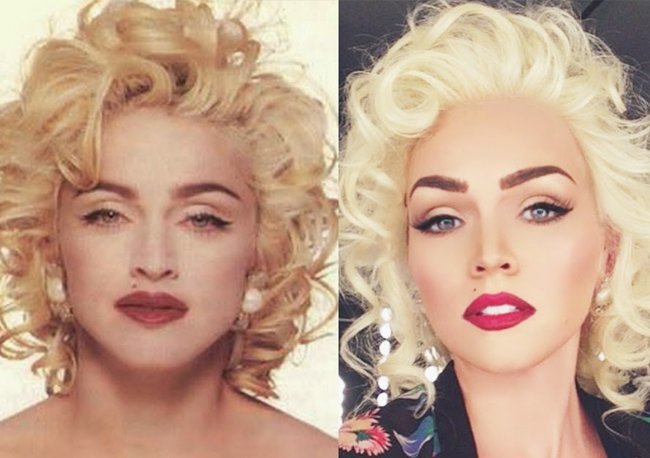 Kandee as Madonna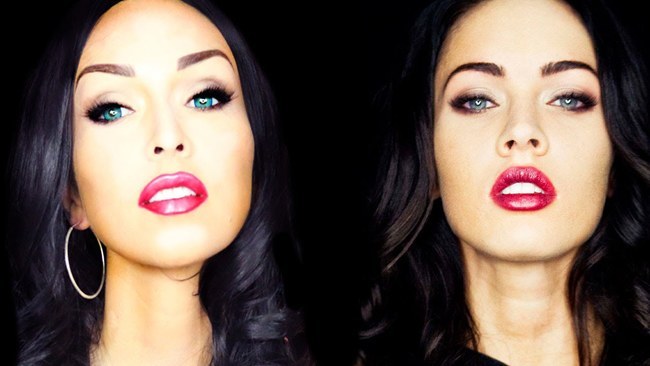 Kandee impersonating Megan Fox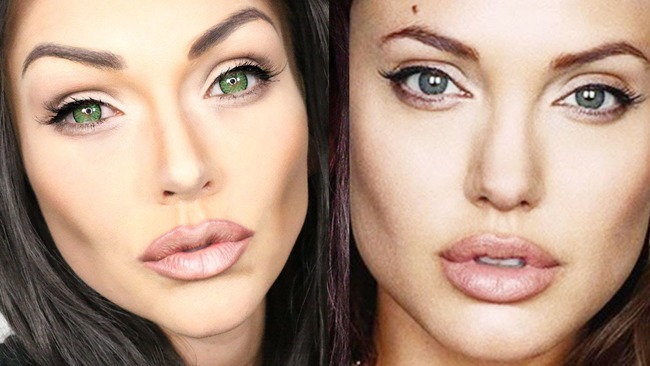 Kandee trying to look like Angelina Jolie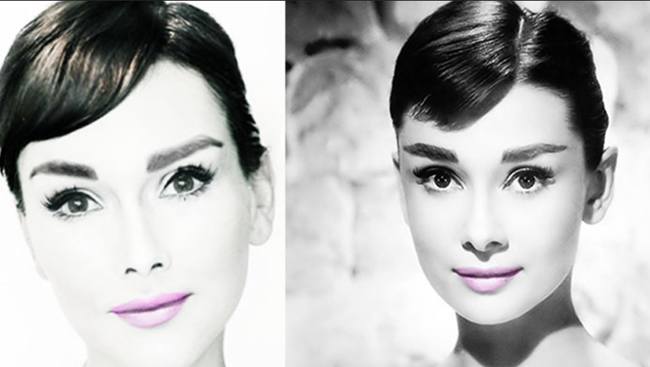 Kandee impersonating Audrey Hepburn. Her works on eyebrows, eyes and lips are truly commendable.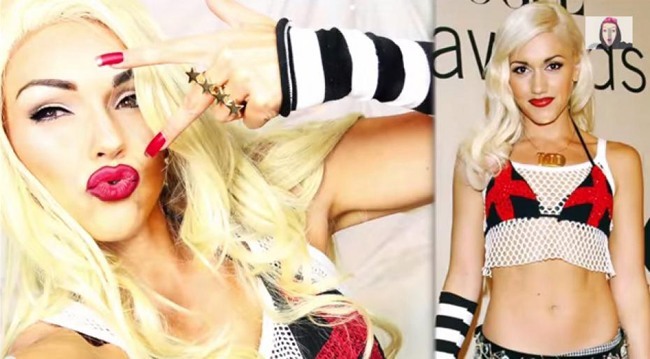 Kandee flaunting Gwen Stefani's signature style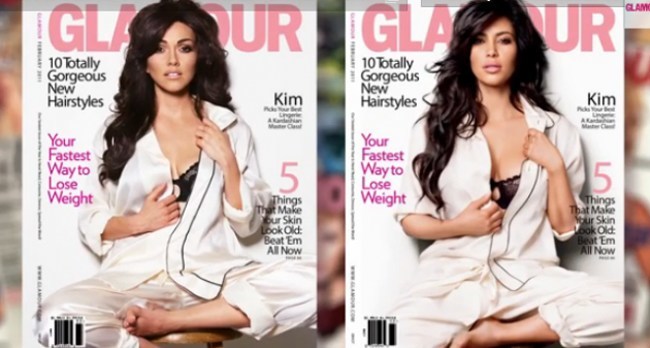 15
As Kim Kardashian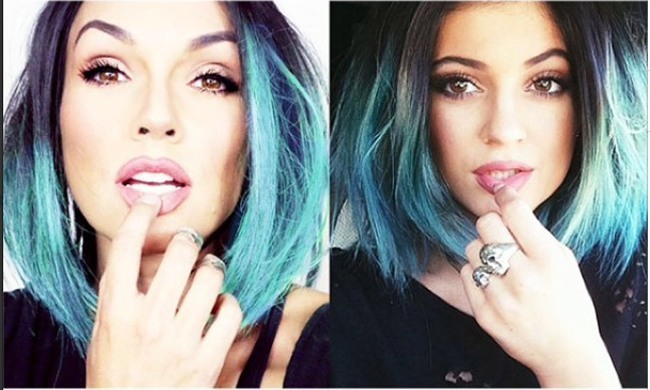 As Glamour's cover girl Emma Watson
Hope you enjoyed watching how Kandee Johnson has transformed herself into an impressive host of celebs with just makeup.